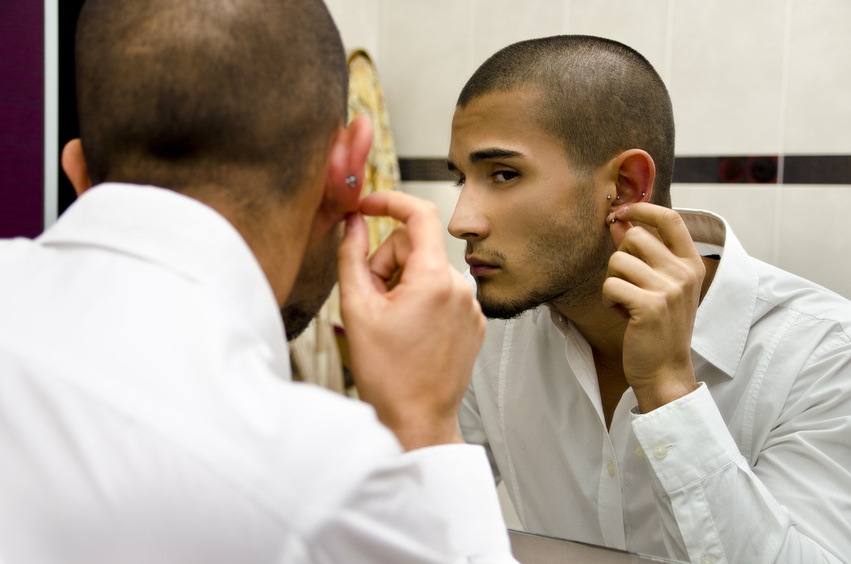 Hoop earrings are as much about lifestyle, personal taste, and individual preference for men as they are for women. Although men's hoop earrings have been part of male decoration for centuries, going in and out of style, they are making a comeback for the modern up-to-date man. People no longer view them as a political or musical statement, and you can see men's hoop earrings in boardrooms around the world, so knowing how to buy the right ones is important.
About Hoop Earrings
Hoop earrings are circular or semi-circular and penetrate the earlobe with a thin wire or post. They are easy to wear and slip through the ear and fast at the back by a clip mechanism or a flat back that pushes or screws in. Most are hollow tubes with a wire attached. Semi-circular hoops attach to a post and fasten in the same way as stud earrings.
What to Look for in Men's Hoop Earrings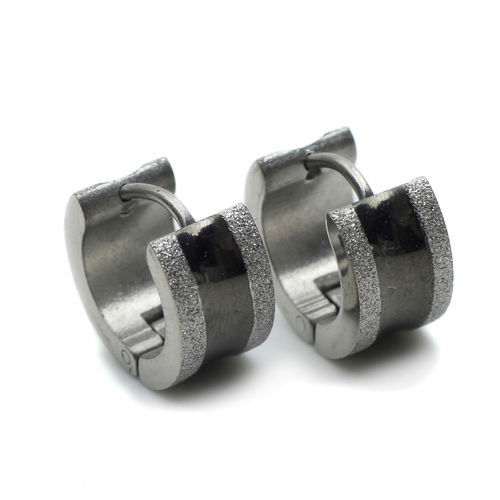 Size and materials are the first considerations when purchasing hoop earrings for men. How large the hoop should be and the metal it is comprised of makes a difference in style and comfort. Larger hoops can tangle in hair and clothing where small discrete hoops are less noticeable and seldom tangle. The metal is a consideration for the style statement as well as the comfort of the individual. Silver is a popular metal for earrings but may cause an allergic reaction in those who have a sensitivity to nickel which is the most common metal blended with silver for hardness. Precious metals like yellow gold, white gold, and platinum are more costly than earrings of stainless steel or surgical steel. Heavy earrings may become uncomfortable, while those made of wood or plastic may be lightweight. Sleeper earrings are also popular.
How to Select Men's Hoop Earrings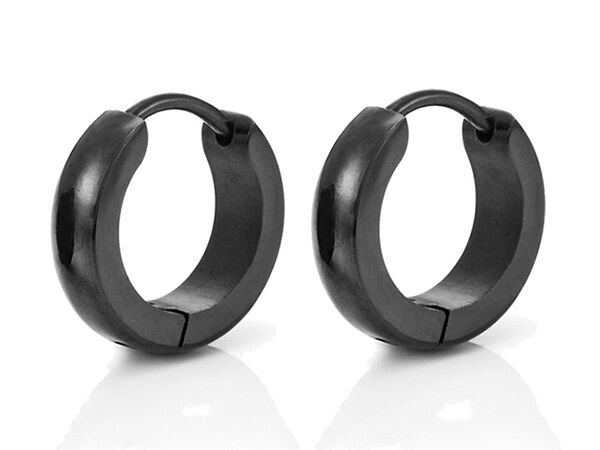 When selecting hoop earrings, it is important to take lifestyle, employment factors, and fashion taste into consideration. Certain styles of earrings represent musical, political, and fashion style. Hip Hop and Rap music aficionados often wear hoops encrusted with precious or semi-precious stones. Ecologists and men with rustic lifestyles often favour hoops of wood. The trend for professionals is small hoops that are discreet black and crafted of precious metals or stones.
Wearing Hoop Earrings
The style and type of hoop largely determines where men can wear the earrings. Large hoops may be inappropriate with a tuxedo, while those same hoops can be a statement look at a rock concert or weekend fete. Hoops encrusted with stones look good when the stones create a contrast with the hair or outfit to draw attention, where small gold hoops may be best for those who have shorter hair. Individual taste and appropriate to the situation dressing are the best ways to decide which style to wear.