Finding the right footwear is often a long and arduous process. However, with a reliable, well-known brand like Timberland, you can quickly complete your search for the perfect boot. With dozens of styles and colours from which to choose, as well as a reputation for high quality and beautiful craftsmanship, Timberland provides a pair of boots to please every buyer.
Choose the Correct Size of Timberland Boots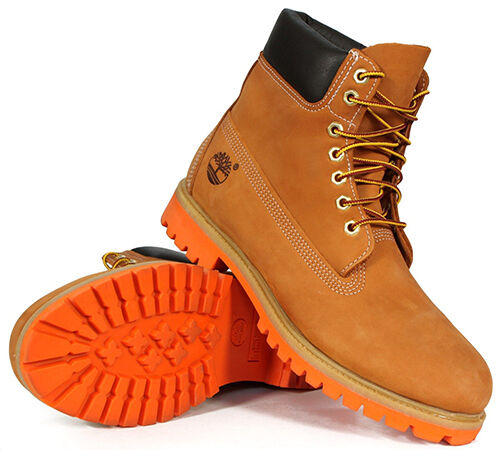 The first thing to consider when buying any kind of footwear, including Timberland boots, is choosing the right size. The boots should not pinch your toes, constrict your feet, or cause pain to your ankles or heels. Timberland men's boot sizes start at a size 6 and go all the way up to an 18. In addition to standard sizes, Timberland makes medium and wide options to accommodate different foot shapes. Before buying a pair of Timberland boots on eBay, visit a shoe store first to try on some Timberland boots until you find your ideal shoe size.
Select a Style of Men's Timberland Boots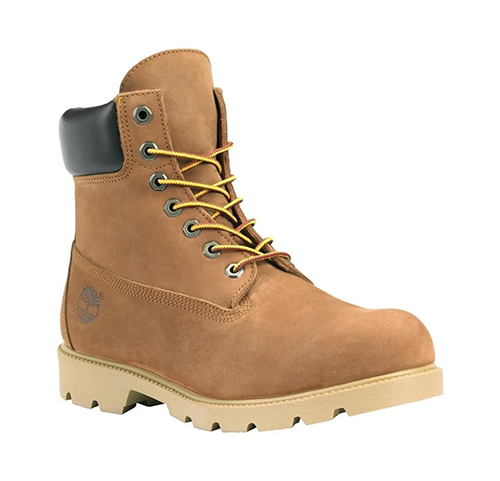 Timberland also develops an ever-increasing variety of boot styles. If you want your boots to take you from a work setting to a more casual environment, choose the Classic Oxford Low Boots from Timberland. They come in black and feature premium nubuck leather as well as recycled plastic elements. The tough outsole, padded ankle area, and mesh panels combine for utility and comfort. The Earthkeepers City Boots and the Mt. Washington Chelsea Boots are even more stylish and office-appropriate while being durable and practical. If you are looking for trekking boots, consider the men's Timberland Waterproof Chukka Boots or the men's Waterproof Field Boots. For men who enjoy exploring nature, the Heritage Leather Euro Hiker Boots offer extra ankle support, a thickly cushioned footbed, and a tough outsole for powerful traction. To make the boot even more suitable for hiking, Timberland included a steel shank to support the foot's arch and shock-absorbent technology in the midsole.
Pick a Colour of Men's Timberland Boots
Once you have found one or more Timberland boot styles that you like, check to see which colours or colour combinations are available. Among the hues typically available from Timberland are black, dark blue, olive green, and khaki. Shades of brown include copper, wheat, dark brown, and red-brown. When selecting the colour, think about the outfits that you plan to wear with the boots and pick a versatile colour that goes with much of your current clothing