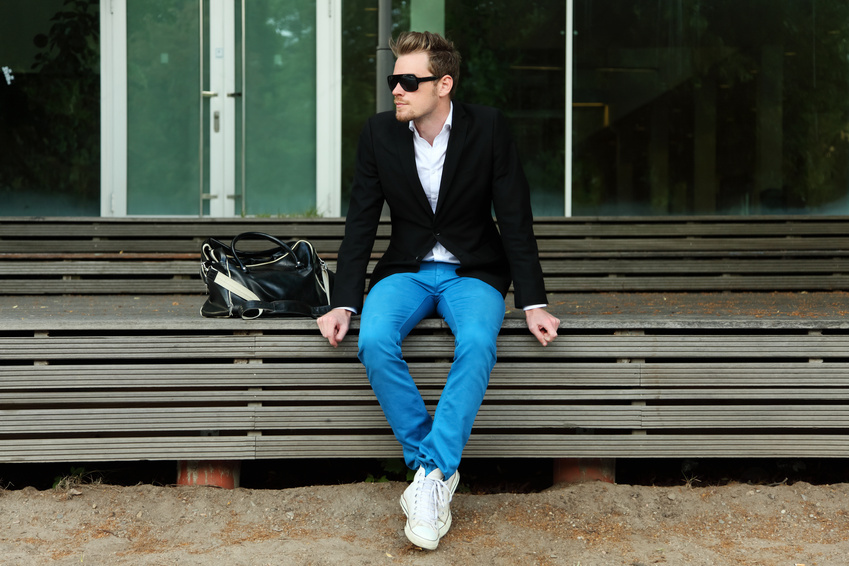 Men's fashion is more versatile than ever, which means choosing a pair of pants can actually feel overwhelming. A few simple tricks make it easy to narrow the options. For example, knowing when to wear casual pants and formal pants is essential, and getting the waist and leg sizes right guarantees the perfect fit. In some cases, it is even possible to select a pair of men's pants that bridges the gap between casual and formal for ultimate versatility.
Casual Men's Pants

Most men spend more time wearing casual pants than formal pants. Men's jeans are incredibly versatile, and men's dark jeans serve as the casual version of suit pants. Men who want to look a little dressy while wearing jeans often choose dark denim. Wearing men's khaki trousers or chinos also determines whether a man looks casual or dressy. Khakis typically create a laid back look, while chinos can pass as office wear.
Dress Pants vs. Suit Pants
Although dress pants and suit pants may seem like the same thing, differences exist. Suit trousers work well with suits and with casual shirt and shoe combinations, while dress pants are always formal. Men who want versatility should opt for suit pants, as it is always possible to dress them up or dress them down for different occasions.
Practical Men's Pants
Whether men wear them to the gym or for a DIY project, the right pair of pants makes a big difference when it comes to comfort. Generally, four-pocket and five-pocket pants work well when camping, hiking, and engaging in manual labour. Cargo pants are durable and offer plenty of pockets for carrying tools and accessories. Jogging trousers may not feature any pockets at all, but they are perfect for working out at the gym. Brands like Nike jogging trousers usually offer small, medium, and large sizes, and it is important to choose the right size.
Choosing the Right Waist Size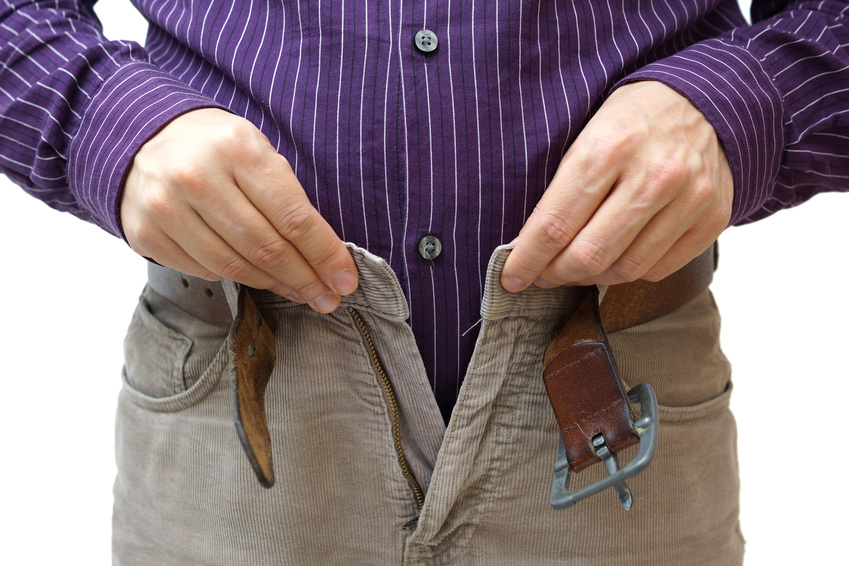 In many cases, a man's waist size determines his pants' size, and a man with a 32-inch waist, for example, should look for pants in size 32. If this measurement is unknown, men can use a tape measure to measure the waist under where the ribs end. Some European manufacturers use centimetres instead of inches, although inches are common for many brands sold internationally.
Pay Close Attention to Leg Length to Avoid Sagging
The final determining factor in choosing the right pair of men's pants is leg length. Clothing manufacturers measure leg length by the inseam rather than the outer seam. Choosing pants that are too long leads to sagging at the bottom. However, it is better to overestimate by an inch or two than underestimate. If the length is too long, a tailor can make adjustments.