Filing documents, paperwork, and bills should be convenient, which is where filing cabinets come in. Metal filing cabinets are not just functional, they are stylish additions to any office that serve a useful purpose. Purchase the perfect metal filing cabinet on eBay for your documents, data, and paperwork, and make filing just a little more fun.
Drawer Decisions

The biggest consideration when you are shopping for a metal filing cabinet is how much space you need. Since filing cabinets offer several sizes, the space you have allotted in your office for the cabinet as well as how much filing you need to do are decisions you need to weigh. The smallest filing cabinets feature two drawers, which require very little space. For bigger jobs, opt for a three-drawer or even four-drawer filing cabinet, which are taller but offer more filling options. Most cabinets are floor standing, but there are desktop designs if you are short on space. Decide between a vertical or horizontal filing cabinet. Other interesting options for storing paperwork include metal lockers and metal lock boxes.
Filing Cabinet Features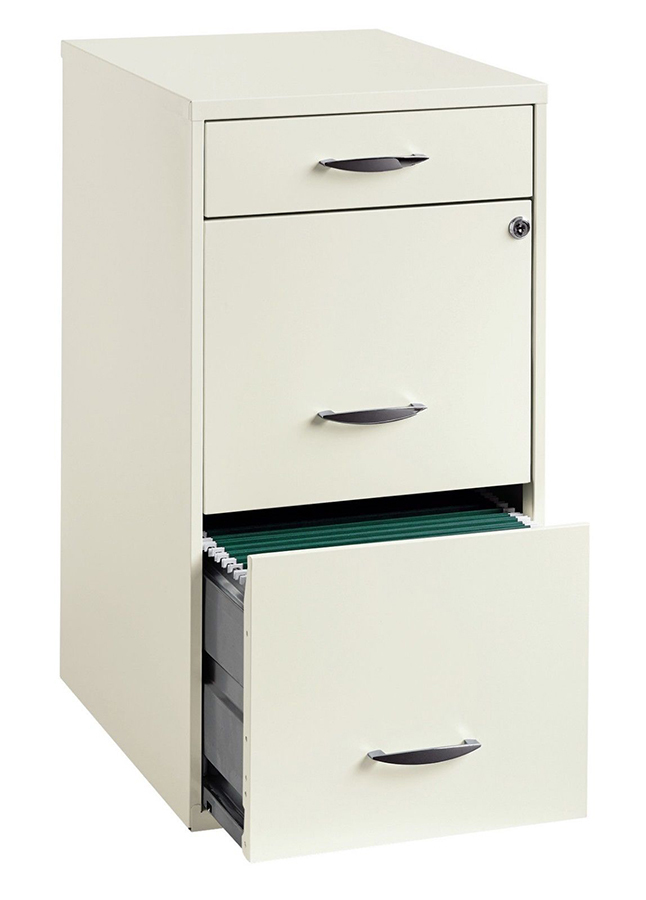 You may need a filing cabinet with additional features, such as a locking function. If your cabinet holds sensitive or confidential documents, purchase a locking file cabinet to keep them safe. Some file cabinets are fireproof, which offers the ultimate in document protection. If you need to move your filing cabinet over to your desk for easy access, then purchase a rolling metal file cabinet to make it portable.
Vintage Metal Filing Cabinets
Take your office back in time with a durable retro metal filing cabinet. A vintage metal filing cabinet with 10 or 15 slim, sleek drawers offers a nostalgic look and holds many files. It may be purely for aesthetic purposes, but the sturdy metal lasts and the design is timeless. Filing boxes which hold business or index cards are a cute addition to your office too.
Colourful Cabinets
Though most metal filing cabinets are grey, they do not have to be. Add flair to a casual office when you purchase red, blue, green, or pink metal filing cabinets. Multicoloured cabinets are cute, or choose two-toned designs such as a blue and cream filing cabinet, to add pizzazz to your workspace.
Filing Cabinet Accessories
Once you have chosen the best metal filing cabinet for the job, you need to pick up a few additions such as metal file frames to hang your files inside the cabinet. Purchase labels for each drawer and convenient metal label holders. You also need dividers to organise your files properly. Purchase a file cabinet lock if your cabinet does not already lock.