Miss Sixty has always been the No.1 brand of jeans. Although jeans are not the only products you can get from this leading company.
Here are what you may need to know when buying their products.
1. Size guide
Miss Sixty jeans/pants tend to be VERY long, so if you are a petite girl, better to be prepared to cut them short. That's the normal case, you can also check the size chart, which is extracted from the official website. (http://www.misssixty.com/cms/help/size/sizewoman.asp?tskay=710D611B)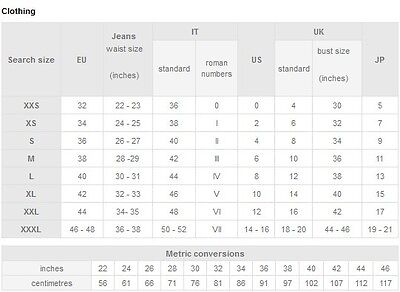 However, the most secure way is to try them on in real stores and thus be aware of you own size. The size may vary due to different styles, but basically it works.
Another size guide is for Miss Sixty shoes. They are pretty true to size for me. But it can vary from person to person, as your feet can be wide, normal or slim. Check the international conversion chart: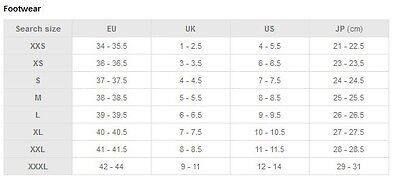 But be aware, the material of shoes also plays an important role of sizing. Generally, leathers tend to be true to size, suede can be bigger as it's strechable, and patent leather run smaller in most cases. Take that into consideration, based on the knowledge of your own size, things should work out perfectly.
If you are still unsure, ask the seller for the information of every detailed measure (usually including the widest length of the sole, and the last length of the shoes)
2. Where to buy
The best place would be their real stores, as mentioned, to make sure they actually fit(especially shoes) is essential. But if you don't want to take that trouble, as far as I know, zalando is a great website(for people living in Europe), where you can have various choices of different styles. Moreover , their service is also worth recommending from my personal experience.
Also, http://www.trendboxx.eu/Miss-Sixty
http://www.stylight.de/Miss-Sixty/
http://www.dress-for-less.ch/tmpl/shop.tmpl?designer=Miss Sixty
http://www.asos.com/Women/A-To-Z-Of-Brands/Miss-Sixty/Cat/pgecategory.aspx?cid=1509&r=2

You can always search different designer brand products on shopstyle, http://www.shopstyle.com/browse/Miss-Sixty
Don't forget you can always find newly released products on their official websites.