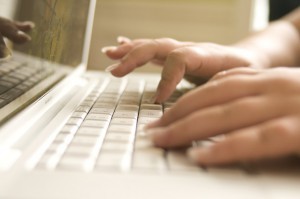 Misspelled Ebay
Misspelled ebay auctions are a great way to find a bargain or even start your own e-bay business. Thousands of ebay listings are made every day with either an incomplete or a misspelled title. The best titles will include as many relative keywords as possible so as to be found by as many potential bidders as possible. When someone lists an item, but doesn't do this, they are missing out on potentially thousands of bidders who cannot see the listing due to the poorly listed and/or misspelled keywords in the title. This means that misspelled Ebay listings sell for a fraction of their well listed (and correctly spelled) counterparts. By searching for these misspelled listings with with sites like Bargain Checker, Missspell Search and Typo Bay, you can find bargains which other people are missing. Once you have found a bargain you can check what similar items have sold for by using the advanced search tool. The advanced search button is at the top of the page to the right of the main search button when browsing ebay. Simply type your keyword title into the advanced search tool and click the box for 'completed listings' under the 'Search including' title. By looking through completed listings like the one you are thinking of buying, you can get an idea of what these items will sell for should you decide to relist them and sell for a profit.
There are a number of reasons why an item will sell for less than it can make: 1. Missspelled, 2. Poor photos, 3. Bad feedback, 4. Not enough keywords in the title, 5. Not enough detail in the description, 6. Condition of item not described. If you decide to relist your item make sure you cover all these points well to sell for the best possible price.
Before bidding on your misspelled item make sure you use a tool called auction sniper. This tool allows you to 'snipe' your item without entering into a bidding war, or pushing the price up before absolutely necessary. Auction Sniper will place your maximum bid in the last few seconds of the auction. This will allow you to get the best possible price for it.
If your bargain item is sitting there with no bids on it, you can place a minimum bid to hold the item and prevent it from being legitimately removed. This also stops the items title from being altered should the person listing notice their mistake.