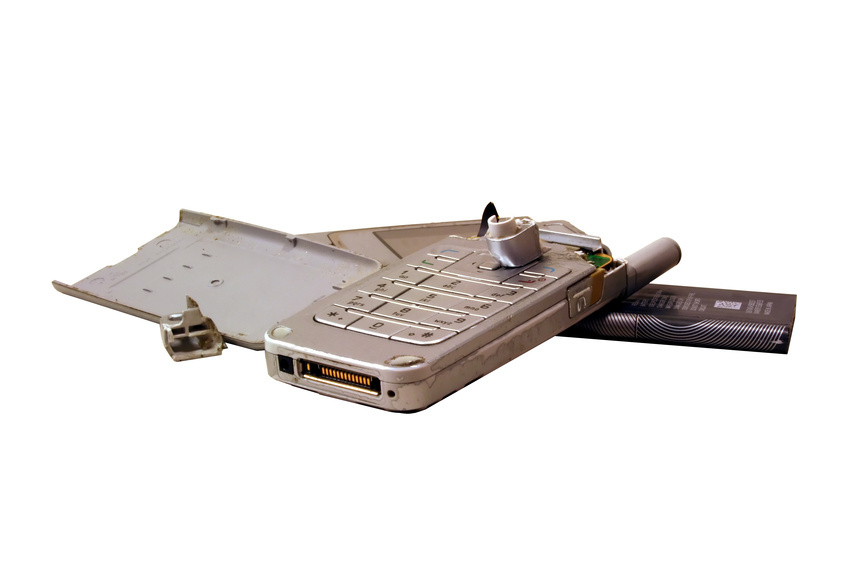 Mobile phone replacement parts and tools can help repair broken and non-functioning phones. By changing critical components such as phone motherboard or screen, even old phones can be brought back to life. Replacement parts are available for virtually every phone model and include screens, new batteries, and even motherboards. Replacement parts and tools are an excellent way for hardware enthusiasts and hobbyists to cut down on phone repair costs and/or modify their existing phone with new components.
About Mobile Phone and Smartphone Replacement Parts and Tools
Individual replacement parts were initially sold only to specialised repair shops in the beginning of the mobile phone revolution of the late 1990s. The relatively low cost and high durability of mobile phones meant that consumer demand for replacement parts and components was generally very low. Consequently, only a handful of niche hobbyist stores and hardware shops stocked such parts. The smartphone revolution ushered in by the Apple iPhone in 2007 lead to a surge in the demand for DIY repair kits and replacement parts. The glass screen of the first iPhone, for instance, was liable to get damaged very easily, which prompted many users to seek replacements for damaged screens not covered under warranty. The subsequent proliferation of delicate, expensive smartphones led to the emergence of an entire industry devoted to manufacturing mobile phone replacement parts and tools. Today, replacement parts can be found for every phone component, allowing users to repair and modify their mobile phones. These are made by both generic brands and original equipment manufacturers (OEMs) and come in a range of prices.
Buying Mobile Phone and Smartphone Replacement Parts and Tools
The market for replacement parts and tools is enormous. The sheer variety of available parts and components can be intimidating for any first-time buyer. The range of products includes screens, battery covers, special screwdrivers and motherboard replacements. As such, a number of factors must be considered when buying replacement parts and tools for mobile phones.
Types of Mobile Phone Replacement Parts
The range of replacement parts for mobile phones covers screens, keypads, individual buttons, antennas, track pads and more. While most such parts are new, some are salvaged from older phones and cost significantly less. Budget conscious buyers may prefer such refurbished parts, though their quality is often questionable. Broadly speaking, the following replacement parts are available for mobile phones:
| Replacement Parts | Description |
| --- | --- |
| Antenna | The antenna is one of the most important parts of the phone as it is used to send and receive cell phone signals. A non-functioning antenna can make a phone entirely unusable. |
| Antenna Booster | An antenna booster is a simple piece of metal that can be clipped onto an existing antenna to improve signal reception. |
| Screen | The screen is the most delicate part of a mobile phone. Replacing damaged screens is relatively easy and cost-effective. Most screen replacement kits also include special tools designed to make screen removal and fitting easier. |
| Digitizer | The digitizer is the touch-sensitive surface underneath the glass on touchscreen smartphones. When replacing damaged screens, it is also essentially to replace the digitizer. Most screen replacement kits are sold with in-built digitizer, though they can also be purchased separately. |
| Buttons | Button replacement kits typically include a complete assortment of buttons and keys for specific phone models. It is also possible to purchase individual buttons, or entire keypads. |
| Battery Cover | The battery or back cover of mobile phones is easily damaged in tumbles and falls. Replacement battery covers are available at low prices and include tools for removal and fitting. |
| Track Pad | The track pad refers to the small directional button used to navigate through a phone. Track pad replacements are cheap and easy to install. |
| Motherboard | The motherboard, sometimes simply called 'chip', is the heart of the mobile phone. Replacing the motherboard is technically challenging and is not recommended for beginners. Replacement motherboards also tend to be very costly. |
| Body Kit | The body kit refers to the entire physical housing of the mobile phone (with or without battery cover). Replacement body kits can be bought as substitutes for damaged phones, or to modify phone design, colours, etc. |
| Battery | Damaged batteries are easy to replace in most phone models. One can also purchase higher capacity batteries to improve phone performance. |
Some manufacturers also sell DIY kits that include multiple components in the same package. This usually includes a battery cover, screen, digitizer, buttons and a body kit. DIY kits tend to be less expensive than buying individual components.
Types of Mobile Phone Repair Tools
The small size of mobile phones necessitates the use special repair tools for removing and fitting replacement parts. Repairing mobile phones may also require using tools such as soldering irons, PCB holders, soldering wires, etc. Common repair tools used with mobile phones are:
| Repair Tools | Description |
| --- | --- |
| Screwdrivers | Most phones are designed to be opened only with manufacturer-specific, proprietary tools. Purchasing special screwdrivers, therefore, is necessary for removing and fitting replacement parts. Common screwdrivers used with mobile phones include 5-point pentalobe screwdrivers, 1.5mm Philips screwdrivers, etc. |
| Opening Tools | Opening tools, which include screwdrivers, spudger prys, nylon spudgers, and suction cups, are designed for use with specific phone models. They are essential for opening and closing the phone. |
| Tool Boxes | Full-range tool boxes include a variety of screwdrivers, prys and spudgers to make opening, closing and repairing mobile phones easier. Such tool boxes are designed for use with a number of different models, though cheaper model-specific tool boxes are also available. |
| Soldering Tools | Soldering tools are essential for replacing and repairing phone motherboard or PCB. These tools include soldering iron, soldering wires, PCB holder, PCB cleaner, etc. Soldering tools are difficult to use, expensive, and only recommended for experienced users. |
| Tweezers and Cutters | Both tweezers and cutters (nose cutter and point cutter) are essential for repairing phone PCB, although they are usually not used for replacing parts like screens, battery covers, etc. |
Most manufacturers include common repair tools such as precision screwdrivers and opening tools with replacement parts. A screen replacement kit, for instance, would typically include all the tools required for removing and fitting the new screen. Special repair tools such as soldering irons, PCB cleaners, etc. are required only if the user intends to conduct advanced repairs on phone motherboard/PCB, etc.
Mobile Phone Replacement Parts and Tools Compatibility
Most replacement parts are made to work only with specific phone models. This is due to both limitations of size/form factor and underlying technology. A phone that utilises a 4-inch LCD screen, for instance, may not accept a smaller 3.7-inch OLED screen. Hence, compatibility is a crucial consideration when buying replacement parts. Repair tools, on the other hand, may be designed to work with one or many phone models. Certain precision screwdrivers can be used with any number of phones. Other opening tools such as prys and spudgers find use only with a particular phone model.
Conclusion
Mobile phone replacement parts and tools can be used to replace broken phone components and repair old, non-working devices. Individual replacement parts can be bought for most phones and include everything from screens and battery covers to motherboards and track pads. Removing and fitting replacement parts requires the use of special repair tools. This includes precision screwdrivers, suction cups, prys, cutters and spudgers. Compatibility is a major concern when buying replacement parts and tools for mobile phones. A large number of new and refurbished replacement parts and tools are available on eBay's online marketplace at attractive prices.