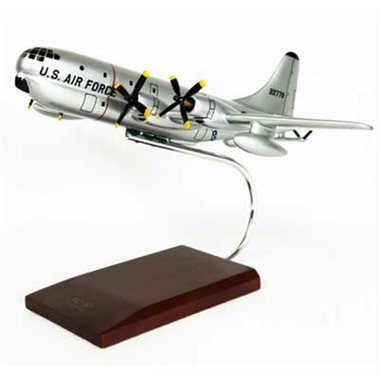 The planes that populate the skies have consistently fired the human imagination- especially that of boys. It's for this reason that individuals buy and collect model aircraft.
Model aeroplanes are usually designed and assembled as replicas of real, existing aircraft, from the iconic Spitfire or Concorde to the humble Boeing 747. However, they come not only in many different shapes, but also in varying materials and sizes. For the purposes of this guide, the term 'model aircraft' refers to static, non-flying replicas rather than radio controlled aeroplanes. The term 'model kits' usually refers to replica, scale aircraft in the form of a set of boxed, largely plastic parts that must be assembled, glued and painted by the buyer.
The Suitability of Pre-Assembled Model Aircraft
The term 'model aircraft' can refer not only to ready-to-assemble kits, but also ready-built models, such as die cast models. It is possible to distinguish between these two types of model, as the former often demands a great amount of time and skill. The customer will need to have a steady hand and the patience to assemble such a model aircraft; including painting it and applying what may be very small and intricate decals. The latter is a potentially very fiddly process, especially when building a model aircraft on one of the smaller scales.
For these reasons, customers may prefer to buy a slightly larger scale model to begin with, although they should bear in mind that these models may also be more detailed, and aimed at advanced modellers. Look for words like 'starter', 'beginner', 'intermediate' or 'advanced' in the product description of the eBay listing of the model aircraft that is of interest, or even in the accompanying illustration. There is also likely to be an indication of a suitable minimum age for assembling the model. If the given model kit is still in production by the manufacturer, it may be possible to refer to the brand's own website for more detailed information.
If the prospective buyer is in any doubt, they should not be afraid to contact the seller for advice and information related to the listed item.
The Range of Model Plane Subjects
It's difficult to think of a more iconic plane in history than the Supermarine Spitfire MKIa that gained hero status as a result of its feats in the Battle of Britain. The shape of this plane is instantly recognisable, attracting many prospective collectors to make it their first model aircraft kit. Achieving its greatest successes in the same battle was the Hawker Hurricane.
Other popular subjects for model aircraft kits include the RAF Tornado, which is a NATO weapons system with a strong record in various conflicts. Nor is the Luftwaffe excluded from many collections of military model aircraft, with the Messerschmitt BF109 G-6 and Me P.1009B being common sights.
Many civilian commercial subjects are also represented, from the Boeing 737 and Airbus A 319 to the most successful commercial airliner that a Japanese corporation has ever produced, the YS-11, as well as Concorde, the instantly recognisable supersonic passenger aircraft that flew for the final time in late 2003.
The Contents of a Model Aeroplane Kit
The exact contents of a model aeroplane kit naturally differ from one model to another. This makes it vital for prospective buyers to read carefully the product descriptions provided by eBay traders before they make a purchase. The scale of the model and the skill level at which it is aimed will affect the number and nature of the parts involved. As well as the parts, the relevant decals, paint, brushes and glue may be included as part of the model kit, or the parts may have already been painted and simply need to be snapped together. Decals may be provided for more than one version of the given aircraft.
In the period between the First World War and the 1950s, lightweight balsa wood was the material of choice for model aeroplane kits, with tissue paper often covering it. In more recent times, model aircraft kits have come to be manufactured from injection moulded polystyrene plastic with carbon steel moulds.
Some manufacturers offer specialised kits cast in resin, made in moulds that are comparable to those used for limited run plastic kits. Other companies have opted for vacuum forming over injection moulded kits, but this tends to result in a model that is more difficult to assemble and doesn't have such detailed parts. There are also some photo etched metal kits on the market, which can be very difficult to assemble and often aren't good for replicating certain shapes, but at least allow for a greater level of detail. Even card or paper scale models are not unheard of.
As mentioned above, paints and even brushes may also be included in a model aeroplane kit. Revell, Humbrol and Tamiya are among the companies that also sell paints separately, should it be decided that more of a particular colour is required. Enamel paints are available in matt and gloss finishes, while the modeller may also consider buying enamel thinners or a new brush set alongside their new model aircraft.
Popular Brands of Modern Aircraft
The most familiar manufacturers of model aircraft kits include, but are not limited to:
Airfix
Revell
Hasegawa
Dragon
Testors
Academy
Guillows
What Scales of Model Aeroplanes Are Available?
Static model aircraft are typically available in scales ranging from 1:18 to 1:1250, with the former being the largest and the latter the smallest. The popular scales for plastic model kits are relatively small, with the likes of 1:24, 1:32 and 1:48 scales being the largest and 1:50, 1:72, 1:144 and 1:200 also being widely available. Larger scales naturally allow for a greater amount of detail, whereas smaller scales make it easier to accumulate and display a larger collection of model aircraft in one space.
The wide range of scales in which model aeroplanes are available has led to a great amount of duplication of the better-known aircraft subjects, contributing to the popularity of forced perspective box dioramas. This can definitely add interest and variety to a display cabinet, but it does make it more difficult to find more obscure subjects in the more unusual scales. This makes it especially important for the new collector to settle for one of the more popular scales at an early stage if a consistent scale across their collection is important to them.
Those who collect older plastic model kits should be aware that some kits, such as those of the Revell brand, do not conform to a specific scale, having been sized to fit inside the standard boxes that were commercially available at the time. For these models, the term "box scale" is often used, with subsequent reissues even retaining these unusual scales.
How to Buy Model Aircraft on eBay
The hobbyist can begin their search for model aircraft on eBay by navigating to the Toys and Games category from the homepage. From here, they can click through to the Model Kits and Models subcategories. Other subcategories within Model Kits include Decals, Paints and Accessories, Scenery, Props and Buildings, Wooden and Matchstick Kits and Other Model Kits, in which relevant items may be found to complement the model aircraft. These categories may be especially pertinent if the customer has bought a kit from which parts are missing or damaged.
Alternatively, the prospective buyer could simply use the search box at the top of the eBay homepage to search for model aircraft through a number of keyword terms, such as 'aircraft', 'aeroplane', 'aircraft model' or any of the aeroplane model brands that may have caught their eye. They can combine these terms with various popular scales to further narrow down their search, with '1 72 revell', for example, likely to yield many examples of Revell model aircraft in 1:72 scale.
Once the buyer has decided on a given aeroplane model, he or she may want to place a maximum bid - or may even have the option to Buy It Now. PayPal is a recommended means of secure payment, while the Buyer Protection Program protects eBay shoppers.
Conclusion
Many people love to admire an intricately-assembled model aircraft in a well-presented display cabinet. The subject may evoke past wartime eras, or be a reminder of popular civilian aircraft from various points in time. Assembling the model aircraft is an exciting challenge to many hobbyists, often being a major reason for their interest in model aeroplanes. For others, however, the intrigue may principally come in achieving the best possible finished result.
The right choice of model aircraft for a particular collector's needs is greatly affected by such factors as their skill at assembly, the amount of spare time they have in which to assemble the model, the amount of space available in their home for display and their personal taste in aircraft subjects. As highly rewarding as the collecting of model aircraft can be, buyers should be aware of the expense involved, in terms of both time and money. By shopping on eBay for model aeroplane kits, buyers can soon have an affordable and great-looking collection to enhance their home.