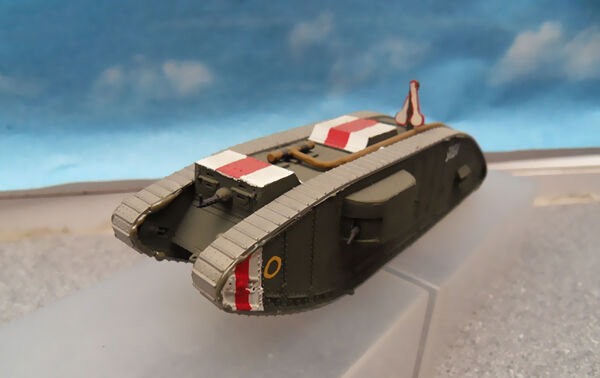 The British military is one of the strongest in the world and has been for centuries. From the days of horses and sword fights to the planes of the Royal Air Force, the British have kept up with changing military weaponry and vehicles. For many, models of British military vehicles are collector's items as well as recreational activities and learning about the different model types can help buyers start or enhance a collection.
British Forces Forward Assault Group Gift Set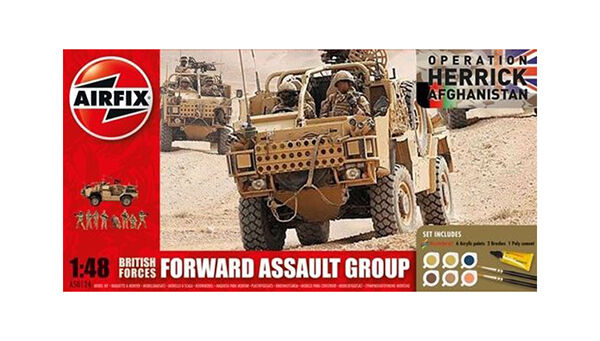 A model of an RAF military gunner deployed in Afghanistan in 2006, this plastic model depicts a strong desert scene of a vehicle protecting British air bases overseas and forces. Created by Airfix, this model includes five plastic soldier figures to give a sense of urgency and true life to the scene and item. Several small plastic military weaponry models are in the set as well as eight acrylic paint colours, two small paintbrushes, one container of poly cement, and a Supercat Jackal. Follow the instructions on the kit to determine where each colour and brush stroke should go, while also making sure to build each piece in order so they fit together properly.
British Forces Patrol and Support Group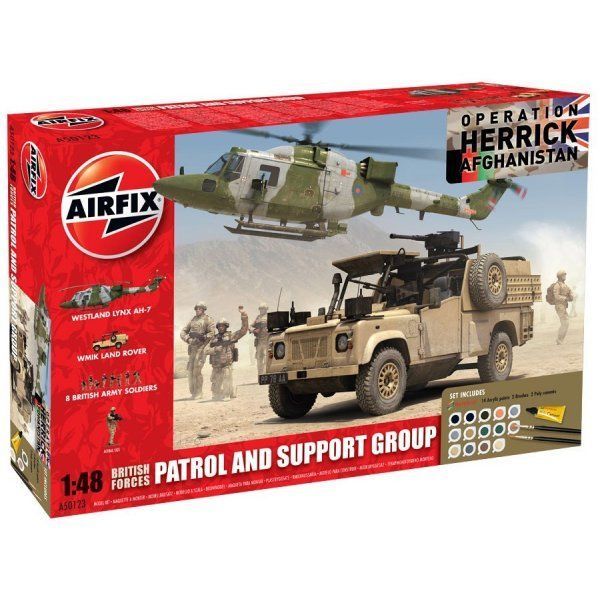 Also by Airfix, this kit features a British Land Rover such as those that patrolled Allied bases in Afghanistan from 2001 until 2010. The set also included a British helicopter and soldier action figures to create a true military combat scene. In the set are 14 acrylic paint colours, two paint brushes, two containers of poly cement, and eight figures totalling 61 pieces you need to assemble. A total of 233 small pieces make up the Westland Lynx helicopter, while 89 pieces make up the Land Rover.
Hobby Master A34 Comet British Cruiser Tank
Used towards the end of World War II, the Comet tank remained in operation through the 1970s. It features a leaf and acorn insignia that was the symbol for the Irish Defence Force Training Centre. This Hobby Master model is made more for collectors than those who love spending time piecing them together, as it comes already fully assembled using diecast material. Accurate paint colours give collectors a true feel as to what one of these tanks looked like.
IBG Models 1/35 British Bedford QLD General Service Model Kit
This IBG model accurately portrays the look of a British utility and service truck used throughout World War II. The QLD was the most popular and commonly used cargo truck throughout Europe during the war. While it does not come with its own acrylic paints, IBG recommends using Revell acrylic paints or Revell enamel paints for this model. The plastic truck is 1:35 scale.