No model train set is complete without an attractive landscape for the tracks to wonder around. The train could make its way over rolling hills and around large trees, or it pick up passengers from a busy metropolis with tall buildings and quaint shops. Anyone can create the landscape of their dreams with some model railway scenery pieces that turn a bland board into a miniature wonderland.
Model Railway Grass
No countryside scenery or even a cityscape is complete without some green model grass to make the board look more realistic. Shoppers can choose from three kinds of model railway grass. By far, hairy model railway grass mats are the easiest to work with. They come in large sheets with miniature blades of grass already in place. Simply cut out the model grass mat pieces needed and glue it onto the table. However, they really only work for flat surfaces. Scattered grass comes in a bag, and all of the miniature blades are loose. Hobbyists apply a layer of glue to their board and then scatter the model scenery grass on top as the name suggests. The most realistic, model static grass also comes loose in a bag, but the blades vary in size and in colour. Once laid out over the board, the grass looks realistic rather than appearing like a man-made model train grass.
Railway Stations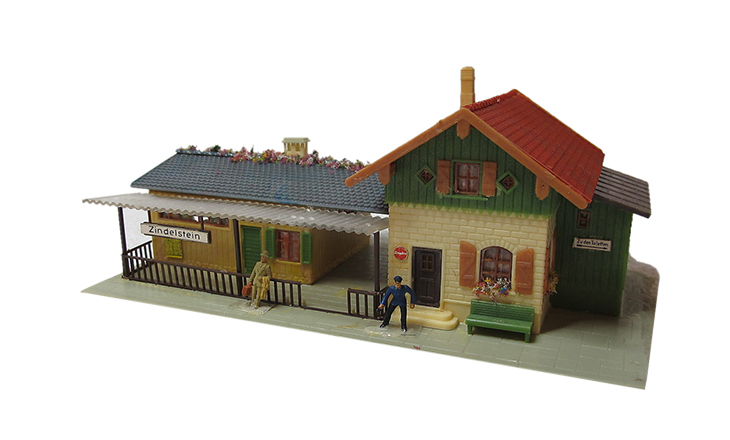 The model railway station is the centrepiece. There are passenger stations as well as industrial ones. The former often have extra features, such as a waiting room, ticket booth, telephone, benches, advertisements, and more. Find a one that fits in with the era of the model train set. For example, a 1960s train does not belong with a modern model train station.
Model Railway Trees
To complete the landscape and model scenery, place a few trees around the board. Find model trees that match the gauge of the train set so that they look proportional when next to it. A great way to get several realistic model railway trees is by purchasing a kit. The kits come with the tree frame and separate bunches of foliage that the hobbyist must glue together to create models scenery trees. Sets vary in size and include various tree species, such as pine and fir.
Model Railway Tunnels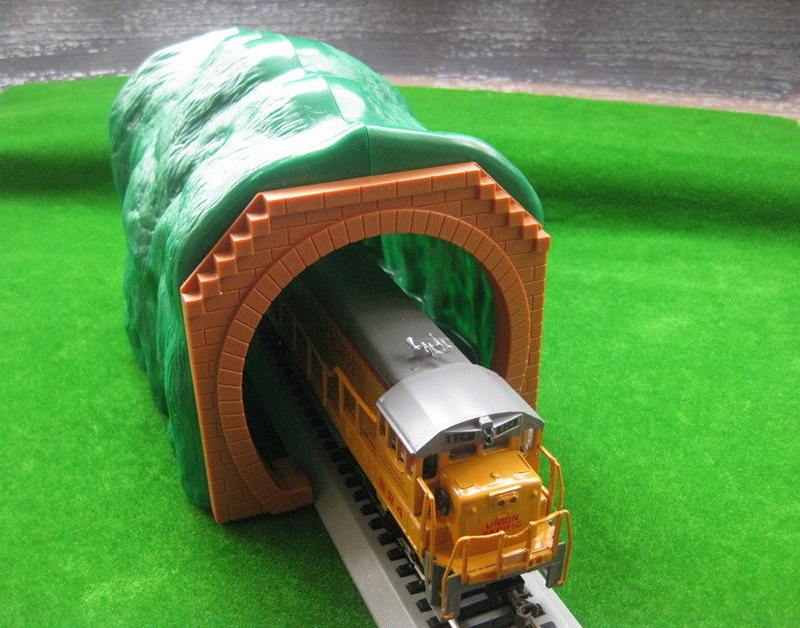 Since trains cannot climb up steep slopes, they go through mountains rather than over them. Including a model railway tunnel adds a realistic landscape feature that pairs well with a bridge. Find a tunnel long enough to suit the train set, and then install it over the track before building up the landscape to cover the train tunnel.