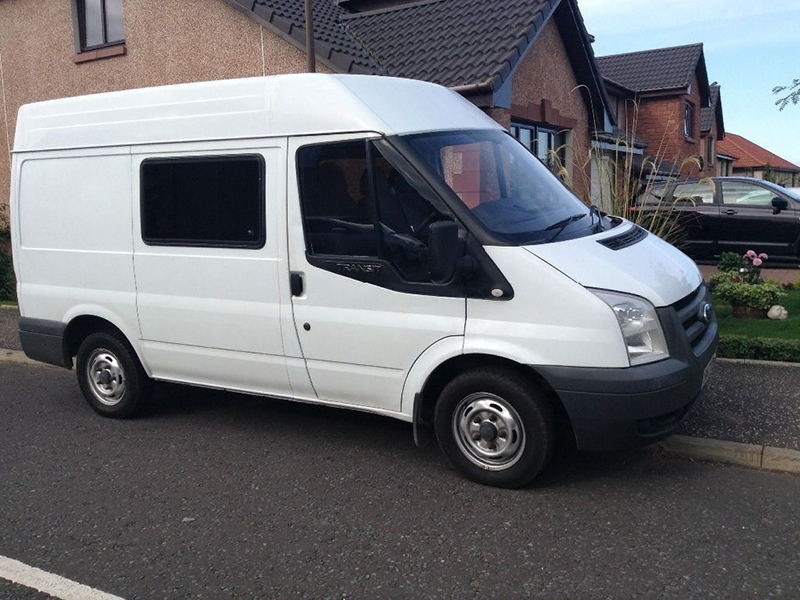 Ford Transits are popular vans for both recreation and business. Modifying your van expands its usefulness still further. You can make a campervan, a delivery vehicle wrapped in advertising, or a mid-size equipment hauler. In addition, if you are the handy sort, you can do any of these modifications yourself with kits.
Camper Van Modification Kits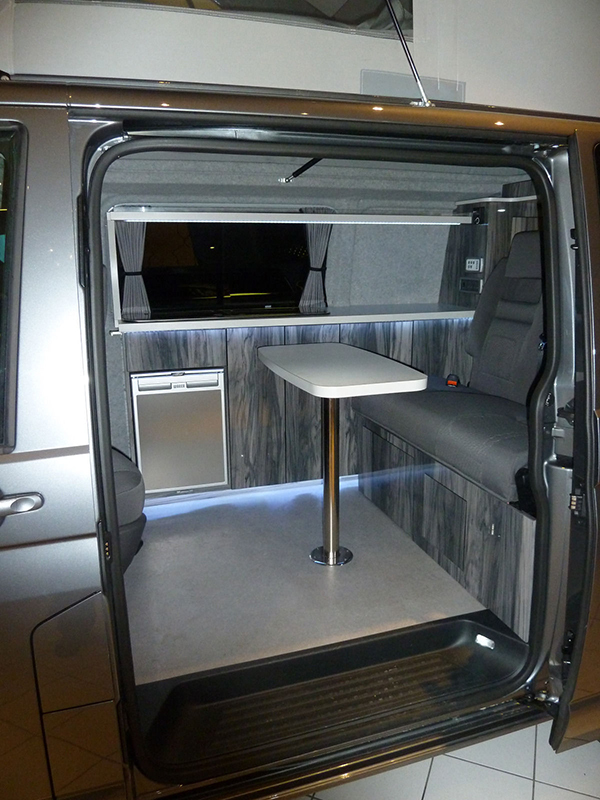 Ford Transits are popular for conversion into campervans and you can buy modification and conversion kits to help you do this yourself. The kits do not usually include construction materials or tools, only the detailed instructions. When choosing a modification kit, be sure that it matches the size of your van, since Transits come in several different configurations that each has different dimensions. Make sure, too, that the kit has a layout that works for your personal needs. For example, if you are very tall, you need a longer bed. If you are short, then a smaller bed gives you more floor space or storage options.
Graphics Modification Kits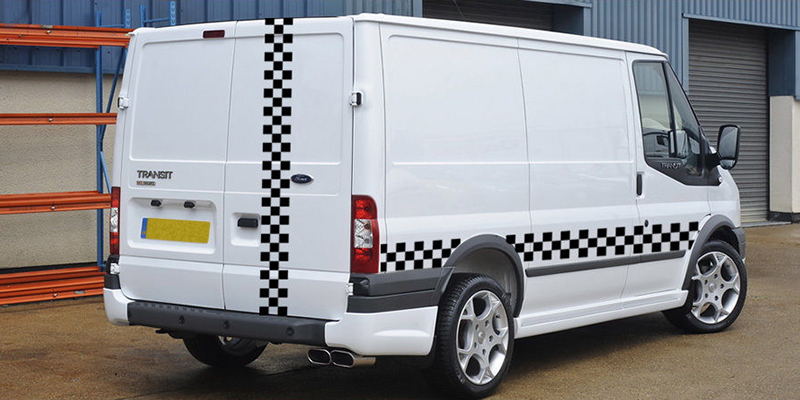 Since Ford Transit vans are popular as commercial vehicles, many people want to add custom graphics to the exterior, advertising their businesses. Having graphics added by a sign painter or a body shop can get expensive, however. An alternative is to order custom vinyl decals and apply them yourself. Decals, adhesive, and instructions comprise your modification kit. The main consideration here is whether the seller can create the custom design you want. The durability of the lettering and adhesive is important, too. Quality graphics should last a number of years before they start to fade or show wear. Look for a seller who offers replacement decals at little or no additional cost as well.
Tow Bar Modification Kits and Related Accessories
You can find modification kits for tow bars and all related accessories, such as electrical connections, for your Ford Transit van. The major consideration here is weight. The maximum towing weight and the maximum tongue weight must both be compatible with your trailer and your trailer cannot be heavier than what your van can pull. Remember too, that the combined weight of the trailer and the towing vehicle is also important, so if you are already hauling a lot of heavy cargo in the back of your van, you might be limited to a smaller trailer. If you have a smaller trailer, you do not need a heavy-duty tow bar. Another consideration is whether buying a kit is the right choice for you. If you are not mechanically inclined, professional installation is better.