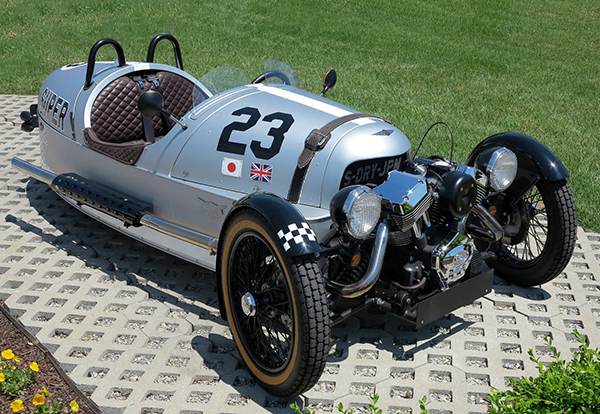 The Morgan company began building three-wheelers over a century ago. Despite the age of some of these vintage vehicles, people often see Morgan 3 Wheelers on the roads. Different and noticeable on the road, Morgans are fun to drive and own. Joining in with the cadre of Morgan 3 Wheel owners is a great hobby and an interesting outdoor activity for the entire family, whether you purchase a vintage or modern model.
V-Twin 3 Wheelers
The company's founder, H.F.S. Morgan built a single-seat three-wheeler as a runabout for himself in 1909. However, many people showed interest in his vehicle, so he patented it and started production. He first showed a single-seat version of the vehicle at the Olympia Motorcycle Show, but decided there was greater demand for a two-seat version. The V-twin three-wheelers that the company produced from 1911 to 1939 feature either air-cooled or liquid-cooled versions of motorcycle engines. The engine is in front of the axis of the front wheels and the chassis features steel tube construction with cast lugs. The company did not return to making these after World War II.
F-Series 3 Wheelers
The company introduced the F-4 at the 1933 Olympia Motorcycle Show. It has a pressed-steel chassis and uses a Ford sidevalve engine. It offered buyers a four-seat body. The company introduced a two-seat F-2 in 1935. It looks sportier than the F-4 and includes louvred bonnet tops and cycle-type wings. The company produced these three-wheelers until 1952. After this, the company focused on their four-wheelers, which they first introduced in 1936 with the Morgan 4-4, a four-cylinder vehicle with four wheels.
Modern 3 Wheelers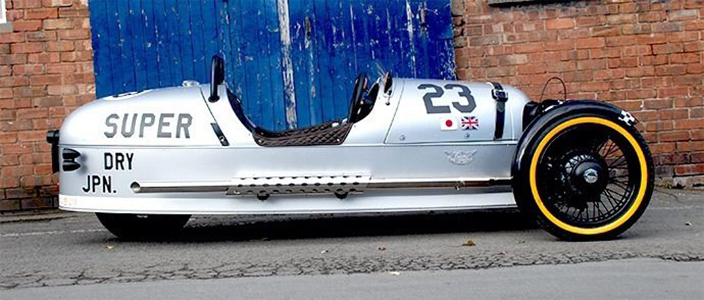 Delivery of the new three-wheel models began in 2012; any vehicle built before that time is vintage. They feature an S&S engine with a kerb weight of 550 kilogrammes. The first production models accelerate from zero to 97 kph in about 4.5 seconds. They feature an estimated top speed of 185 kph. The design is similar to the original Morgans with tubular steel frames, an independent front suspension, and V-twin engine. The 2014 model even features heated seats.
Research Before Buying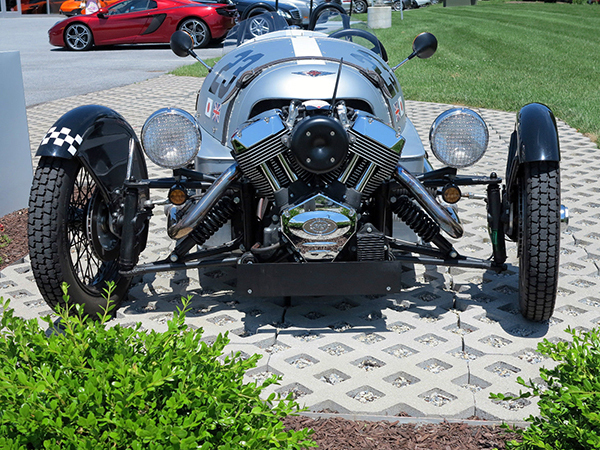 You have a wide variety of options for buying previously owned Morgan 3 Wheelers and accessories. Keep in mind that sometimes purchasing a Morgan that requires restoration can be a good way to save money, and some owners purchase vintage vehicles just with this purpose in mind. No matter your choice, consider extras like a car cover to protect your investment. You can also find a wide variety of spare parts for these vehicles due to their continued popularity.