Introduced to the UK in 1956, Corgi Vanguards are a line of diecast model cars up to 1:46 scale size. These vehicles have a long history and are known to collectors for their detail and craftsmanship. However, some of the most sought-after Corgi Vanguard vehicles were inspired by movies and television.
James Bond's Aston Martin DB5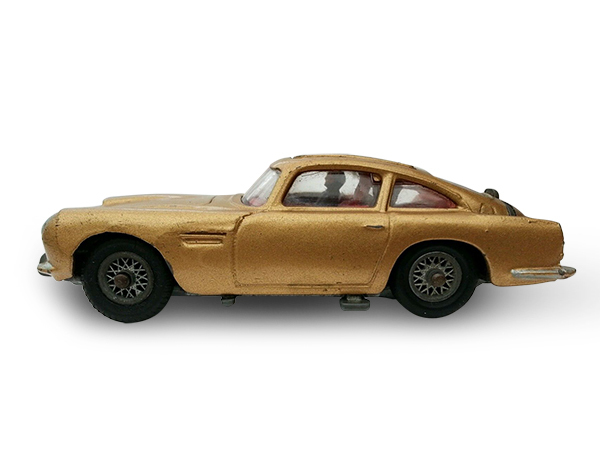 Corgi has been producing a version of the Aston Martin DB5, which appeared in eight James Bond movies starting with 1964's "Goldfinger". The year 2014 marked the 50th Anniversary of the appearance of Bond's beloved car. In honour of the event, Corgi created a 1:36 scale replica of the Aston Martin DB5 that appeared in 2012 James Bond flick "Skyfall". Vintage Aston Martins are extremely valuable, especially when still in the original packaging with display stand and instructions. Buyers who cannot find the rare vintage Bond car, can still live out their dreams with a new "Skyfall" version.
The Batmobile
One of the most popular diecast Corgi cars was the Batmobile. It was first released in 1966, and was modelled after the car in the early Batman television series. Corgi created several versions of the Batmobile with minor changes to the body, wheels, and with some featuring a red bat signal on the doors of the car. Corgi tried to expand the Batmobile line by releasing other themed vehicles from the series, but these diecast models did not sell. Buyers consistently preferred the original Batmobile over the Batcopter, Batboat, Batbike, Penguin car, and the Jokermobile. By 1980, Corgi stopped producing new Batmobiles and other vehicles in the line.
Chitty Chitty Bang Bang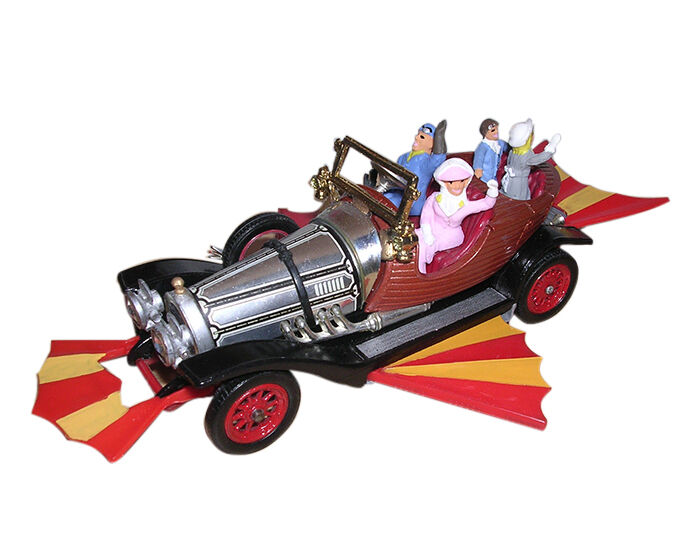 The 1968 movie, "Chitty Chitty Bang Bang" made children everywhere want their own magical flying car. It was not possible to have the life-sized version, but buyers could own the model car version by Corgi. The diecast Chitty Chitty Bang Bang car was produced from 1968 until 1972 and is still highly prized. These miniature flying cars came with their own detachable, pull out wings, just like the movie car. Adults can relive the nostalgia of their childhoods watching Chitty Chitty Bang Bang being saved from the scrap dealer and going on adventures with the Potts family with this Corgi model.