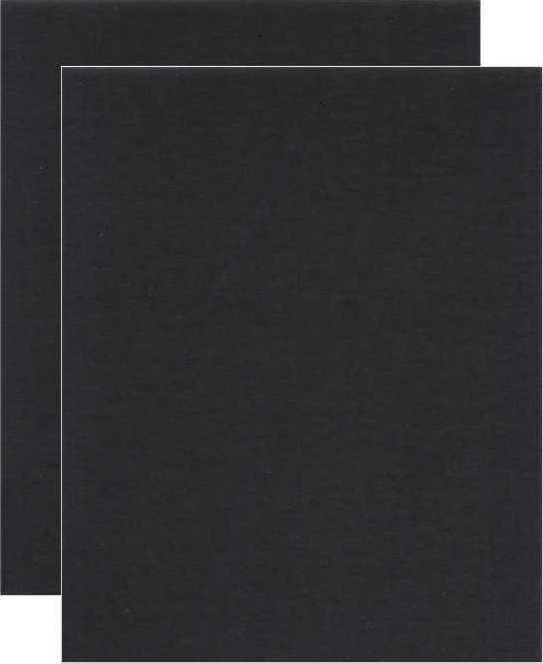 Mount boards are used for framing photographs and artwork. Backing mount boards support the item being framed and press it against the glass or plastic front to hold it securely in place. This filler substance can be made from a few materials, though foam core is prevalent. It is also possible to find backing mount boards in several colours. Most items used for framing are black or white, as they are not seen by the viewer of the image. Mount boards can be found of an appropriate size for a frame, though more often, they need to be cut to fit. Learn about the tools and processes used to cut mount boards for the best results.
Buyers can also shop for picture mounts. These form a border between an image and the edge of its frame or the wall to visually isolate the photo or artwork. These are available in a wide range of colours, and buyers can choose items to complement or enhance the image being displayed. Picture mounts are designed with either a pre-cut window that is suitable for standard sizes of photographs, or a solid piece of material meant to be cut by the user. For original artwork, it is usually necessary to cut solid boards. Some of the same techniques and tools used to cut backing boards can be used for frame boards.
Mount boards can be purchased from hobby and crafts stores, art supply stores, specialty frame shops, and online sellers. Some websites are devoted to frames and frame accessories like mount boards, and marketplaces like eBay have several category options for the products. Shop around to find the full selection of items available, and choose the right mount boards to properly frame an image.
Choosing Backing Mount Boards
Backing boards are created in a variety of thicknesses, colours, and materials, and it is important to choose appropriate products to be sure images look their best. Begin by choosing the materials for a product, and shop for boards that are large enough to fit snugly in a frame. Consider both the thickness as well as the surface dimensions.
Materials
Backing mount boards can be made from a few different materials, though the majority of products use foam core. This material is firm but just flexible enough to compress from front to back in a tight frame. It has a flat, smooth surface on both sides, and can be cut with a utility knife or other sharp blade.
Acid Free
As with all materials and products that come in contact with a photo or artwork, it is best to choose items that are acid free. Foam core backing boards normally contain chemicals that can cause the colours in an image to fade over time, and even make paper and other materials brittle. Keep in mind that this process takes many years, so if a project is not intended to be stored or displayed for an extended period of time, buyers are unlikely to see any adverse affects from standard foam core.
For projects that are more serious, and intended to last as long as possible, chose acid-free backing boards. This option is significantly more expensive than standard products, but does not cause any damage to surrounding materials, even over the course of 100 years or more.
Colour
The colour of backing boards is not typically a serious consideration, as the item is hidden behind the artwork and mount frame. As a result, most products are either black or white. However, foam core can be used for a variety of projects, and some retailers sell the material in standard colours such as yellow, blue, green, and red.
Size
Foam core and other backing materials are sold in sheets that vary in their surface dimensions and thickness. They are meant to be cut down to the height and width of a specific frame, so choose products that are large enough to be cut to the exact size needed. It is also important to consider thickness. Decide how much space is available in the frame being used, and how much remains once the photo or artwork is inserted. Don't forget that a picture mount occupies space, as well.
Choosing Picture Mounts
Picture mounts are placed in front of a photo or piece of artwork, and serve as a visual border between the artwork and the frame or the wall it is hung on. Begin choosing picture mounts by deciding between items that have a pre-cut window and ones that are a solid board. From there, choose a colour and thickness.
Pre-Cut and Solid Boards
Picture mounts are sold in two varieties, including pre-cut and solid boards. Pre-cut boards have a window with a bevelled edge in their centre. This allows them to be quickly applied to a photo or other image of a suitable size. However, keep in mind that most images being framed require a very specific and non-standard window size. In these cases, look for boards that are not pre-cut. These can be modified at home with a few specialised tools to ensure the image is not cropped unnecessarily by the picture mount.
Colour
Picture mounts are created in a wide variety of colours. Because these items are visible, and are immediately adjacent to an image, it is important to choose a colour carefully. Look for boards that complement, but do not compete with an image.
Size
Just as with backing boards, it is important to choose items of appropriate dimensions for a frame. Mount frames are sold in several lengths and widths, and can also be one of several different thicknesses.
Cutting and Preparing Mount Boards
Because of the frequent necessity of cutting picture mounts, it is useful for buyers to have their own tools for cutting the material. The outside edge of a board can be cut with a standard utility knife. A metre stick can be used to guide the blade, though specialised straight edges are also available. It is also possible to purchase a wall mounted cutter that can quickly and efficiently cut straight lines across a large board. To cut an interior window with a bevelled edge, select a cutter that is angled, and use a straight edge to guide it. Specific instructions are included with a cutter, and vary by product.
If buying from local arts or crafts retailers, ask if they can cut the boards. Most places that sell mount boards have a machine to cut the outer edges to a specified size. Just be sure to know the dimensions needed before entering the store.
How to Buy Mount Boards on eBay
All sizes, colours, and types of mount boards can be purchased from the sellers on eBay. To find these items, begin a search from the eBay home page. You may enter keywords into the search field, or use category options to refine listings. For example, type "mount board" into the search field. From the search results page that appears, look for category options to refine listings to only those related to arts and crafts. You may continue to use categories to shop by item size, colour, price, and more.
Once you have narrowed listings to the most desirable items, click on the name or image of a board to see more information. Check the price and shipping charges related to the item, as well as the forms of payment the seller accepts. Be sure to pay promptly for your purchase to ensure a positive transaction.
Click on seller names in item listings to learn more about their experience on eBay. Look for average ratings on aspects of their performance such as shipping speeds, communication, and the accuracy of their item descriptions. The positive feedback rating reflects the percentage of buyers in the past 12 months who were satisfied with their purchase from the seller. Compare this with the number of transactions the seller has completed to find experienced and dependable users.
Conclusion
Mount boards are an important part of framing artwork and photographs. There are two types of mount boards, including those used as a backing, and those used to border the image. In both cases, it is important to choose items that are a suitable thickness for the frame being used. Determine how much space is available in a frame once the photograph or artwork has been inserted, and select items that fit snugly to hold an image in place. Select boards that are wide and high enough to be cut to the exact size of a frame, as well.
Mount boards are created in a wide range of colours. Those used for the backing are primarily white or black, though they can sometimes be found in other colours. Mount boards used to frame an image are more commonly available in many colours, and should be chosen in relation to the image being displayed. As with all materials related to artwork and photography, choose acid-free products to help ensure an image retains its colour and stays strong for many decades.
Mount boards are sold by arts and crafts supply stores and online retailers. Many websites specialise in art supplies, and marketplaces like eBay have sections devoted to these items. Shop around to find the full selection of products, and choose items to support, enhance, and protect artwork and photographs in their frames.