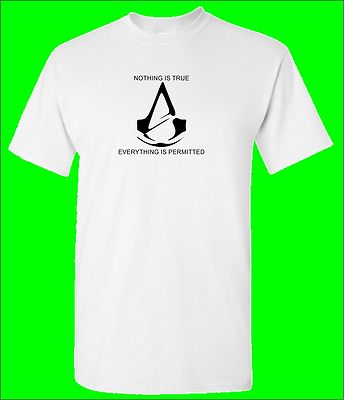 Add a caption
Assassins, Assassin's, Creed, AC, Unity, Ubisoft, PC, ..
ASSASINS CREED UNITY
Enter Paris in the grips of the French Revolution in Assassin's Creed Unity. The once-magnificent city has been turned into a place of terror and chaos. It's cobblestoned streets run red with the blood of commoners who dare to rise up against the oppressive aristocracy. Into this chaotic world steps a young man named Arno. Embark on an extraordinary journey to expose the true powers orchestrating the Revolution. The fate of a nation is in his hands, and will transform him into a true Master Assassin!Using the power of the Anvil engine, Assassin's Creed Unity has been rebuilt from the ground up specifically for the new generation of consoles! From the storming of the Bastille to the execution of King Louis XVI, experience the French Revolution like never before and help the people of France liberate themselves and carve their own destiny! Arno is a brand new breed of Assassin, more lethal and deadly than his ancestors. Use an array of new weapons to take down those who stand in your way, including the likes of the Phantom Blade, a hidden blade with crossbow capabilities. Control your Assassin like never before with unprecedented control and freedom. Featuring new parkour mechanics, seamlessly scale the city and gain a vantage point to take down your targets. Form your own Brotherhood with up to three friends and experience the online, open-world, of 18th century Paris. Pull off heists together to earn loot or play through unique narrative driven missions where you'll have to work as a team to be successful.