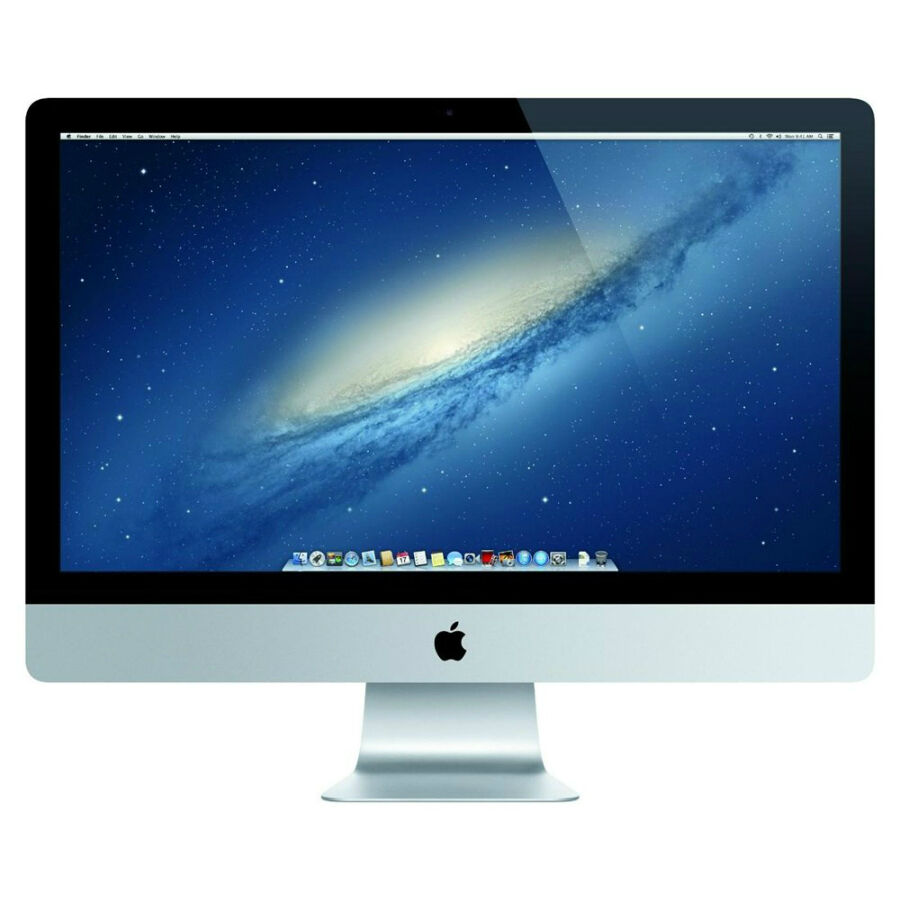 It goes without saying that Apple desktops and all-in-ones are great products that can stand alone all by themselves. Although it is not necessary to accessorise these items in order to have them function more efficiently, doing so is still a lot of fun. As there are so many ways to accessorise either an Apple desktop or an all-in-one, it may be hard to stop. Accessories can be located at electronic and retail department stores, as well as online on eBay.
Accessorising in this manner can make any job performed more enjoyable on either one of these units, and if a person just has their heart set on adding some accessories, it is good to choose them carefully instead of just picking out the first thing that catches the person's eye. There are many advancements in technology that have not only improved computers but also the accessories that are able to accompany them as well. Before choosing any accessory, it is wise to research the various options available in order to get the best item at the best price.
Accessory Types
There are an abundance of accessories for desktops and all-in-ones. Apple desktops and all-in-ones do have variations in components that are compatible with various types of gadgets and software; however; they also are the same in the many types of external accessories that do not have anything to do with compatibility. There are a variety of accessories that are considered by many to be must-have accessories, both for increased enjoyment when using the computer as well as making the experience more comfortable to boot.
Keyboard
A computer keyboard is a popular must-have accessory for a desktop or all-in-one computer. Computer keyboards come in a variety of shapes, styles, and colours to choose from so it is easy to show off individual flair and style when this accessory.
One of the nice things about this must-have accessory is that it is also easy to find keyboard and mouse bundles. Bundling items, such as a keyboard and mouse, not only gives the purchaser a chance to find ones that match, but it also gives them the freedom to not buy matching sets as well. This is convenient when it is desired that a keyboard and mouse possess the same functionality, such as wireless capability, or a user wants to customise one of the items.
Computer Mouse
Although most keyboards come with features that allow a user to navigate by using arrows and tabs, it is more common for people to use a personal computer mouse instead. There are a large variety of computer mice that a person can choose from. There are some that are especially designed for gaming and have controls attached to the mouse for game navigation. There are also wireless models as well as ones that can be attached to a computer using a USB port. They come in a wide variety of shapes, colours, and sizes so it is easy to find the must-have one for any desktop or all-in-one computer user.
Mouse Pads
A mouse pad is definitely a must-have item for an Apple desktop or all-in-one. The pad is versatile since it is a stand-alone item and can be placed on either side of the computer depending on whether a person is left or right-handed. A mouse pad enables the mouse to travel smoothly across the surface so that it is easy to navigate where the cursor on the screen is placed.
There are many different types of mouse pads that a person can choose to accessorise their computer with, which makes owning one even more enjoyable. Pictorial mouse pads are a fun way to add personality to a workstation and are easily customisable to depict personal photos as well.
Wrist Rests
A wrist rest is another accessory that is usually considered to be a must-have item. This is mainly due to the fact that it keeps the hands and wrists of the person typing in a more ergonomic position. When a keyboard is used without a wrist rest for extended periods of time, the body is affected.
Lack of using a wrist rest can not only cause discomfort in the wrist, arms, neck, and shoulders of the person who is typing, it can also lead to problems such as carpal tunnel syndrome. There are a variety of wrist rests available that can increase the comfort of a keyboard user, some of which are listed in the table below along with the notable characteristics of each type.
| Type | Notable Characteristics |
| --- | --- |
| Foam | Made of a light spongy material that provides stability and comfort |
| Gel | Soft gel material that is pliable and conforms to shape of wrists |
| Gaming | Comes in variety of shapes to support wrist during gaming activities |
| Mouse Pad | Beneficial to individuals who use the mouse more often than keyboard |
There are other types of wrist rests that are also made from a hard plastic material. This plastic material is often the same type used in constructing keyboards. Although this type of wrist rest is still manufactured and used in many environments, many people prefer the upgrade features of the wrist rests listed above.
Speakers
Almost no Apple desktop or all-in-one could be considered to be complete without a pair of computer speakers. They add a lot of versatility to how a stationary personal computer can be used. Because this type of computer cannot be as easily picked up and moved as a laptop variety, computer speakers are very handy to listen to audio for work or play.
Like most other types of computer accessories, the computer speaker comes in a variety of types to choose from as well. There are options to purchase a single speaker or even an entire speaker system. In addition, these speakers even have wired and wireless options for added versatility.
Earphones
For a lot of people who use their Apple computer in a work environment, it is almost always necessary at one point in time to have to listen to an audio file with a pair of earphones. Headsets make it easy to for people to participate in viewing things like presentations and webinars without disturbing others around them. Even when this is not the case, headsets are also ideally suited for listening to music or other forms of audio media.
Like many other computer accessories, headsets have better quality and more features than ever before. There are a wide variety of headsets available that are both wireless and also have Bluetooth capabilities.
Monitors
Almost all computers come with a monitor when they are purchased. Depending on the type of Apple desktop or all-in-one computer that is purchased, the monitors are able to be replaced with larger ones for easier viewing, which can decrease the amount of strain placed on the eyes. Even if people do not want to upgrade their existing monitor with a larger scale model, it is not uncommon for them to buy a second monitor to make their computing needs more efficient. Dual monitors are popular when multiple computer screens needed to be viewed at once.
Another reason people choose to buy a new monitor is to replace the older more bulkier models that take up a lot of space on a desktop. Flat screen computer monitors not only use less space, they often have upgraded features. Monitor stands and mounts are also another popular must-have accessory for anyone who wants to have a better visual experience.
How to Buy Accessories for Apple Desktops and All-in-Ones on eBay
Finding the perfect must-have accessories for an Apple desktop or all-in-one computer system is extremely easy when you shop on eBay. Because there are a multitude of individuals and businesses that sell their computer accessories on this website, the possibilities are almost endless as to what type of accessories are available for your computer.
To begin, start by typing keywords in the search query box that is located at the top of the eBay homepage. For example, if you want to need to replace a flat screen monitor, type in "flat screen monitor". When you see an item that you are interested in, read the item description to learn more and contact the seller if you have any questions.
You can also take advantage of the advanced search option feature as well. Using the advanced search option gives you the opportunity to filter out any unwanted items from coming back in the search results. You can choose to apply a filter that searches the keywords entered not only in the name of the title of the item but in descriptive information as well. There are filtering options for finding items listed by sellers, price, and location, amongst many other categorical filters. A search may also be completed from the top of any subsequent eBay page, which makes looking for Apple desktop and all-in-one accessories even more convenient.
Conclusion
Accessorising an Apple desktop or all-in-one computer can be very exciting when you find those special must-have items. Upgrading a computer with new components can help to make a work day fly by much quicker when the person using it is comfortable while using it. There is a wide variety of keyboards available that can make typing an enjoyable task. When a mouse and mouse pad are bundled together, not only are accessories able to make the user more physically comfortable, they also can save the person some money in the process.
Adding additional upgrades such as speakers and earphones, cannot only also increase the comfort level of the user, but it can also as well as make a workstation more enjoyable for others around the worker using them as well when audio is either enhanced or muted. Upgrading a monitor with a larger scale model also is able to provide a computer user easier viewing which can also decrease eye strain. There are so many must-have accessories for Apple desktop and all-in-one computers, the hardest part may be choosing between them.