Bird watching is a great hobby for outdoors enthusiasts and it is always full of surprises in the form of living creatures, birds. Keen bird watchers often carry loads of equipment. While you do not necessarily need loads of equipment, some bird watching tools are must-haves that you should bring with you when you are watching birds.
Binoculars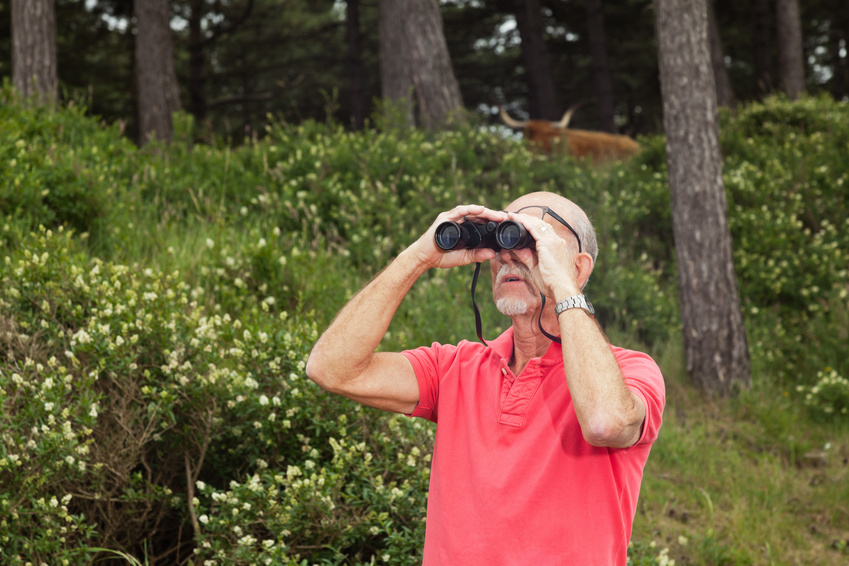 When it comes to bird watching, good quality binoculars are the most important piece of equipment you need. Often the birds are quite far away but you can get a detailed look and identify them if you zoom in with binoculars. While you stay away from the birds, they become more daring as you are not scaring them. You can see a lot with a great pair of binoculars. Good binoculars combine quality optics with durability. If you drop them on the ground, they do not break easily. For bird watching, you can start with either 8x42 or 7x35 binoculars. The first number refers to the amount of magnification: eight or seven times, respectively. The second number marks the diameter of the objective lens, 42 or 35 millimetres, in these cases.
Field Guide
A field guide helps you to identify the birds. Pick one that contains sufficient information to meet your thirst for knowledge. If you are still a beginner in the world of ornithology, choose a book with as many colourful images as possible to make finding the right species easier. You can purchase several field guides for different geographic areas. Some guides also specialise in specific groups of birds, such as hawkers. The selection is very wide and contains bird guides in all kinds of formats from small pocket guides to comprehensive large format books. You could keep a bigger book at home and have a small one in your pocket for when you are out and about watching birds.
Spotting Scope

A spotting scope is a handy tool if you have to do lots of bird watching from afar, such as from your car, especially if you have to view birds, such as waterfowls, on wetlands or at other migratory stopovers. A bird watching scope is a miniature portable telescope that contains added optics for presenting an erect image. The scope provides more magnification than binoculars, from about 20x up to 60x. The typical lens for a spotting scope is between 50 and 80 millimetres. The larger the objective is, the more massive the scope is. Heavier scopes work best with tripods that secure them in firmly in place.