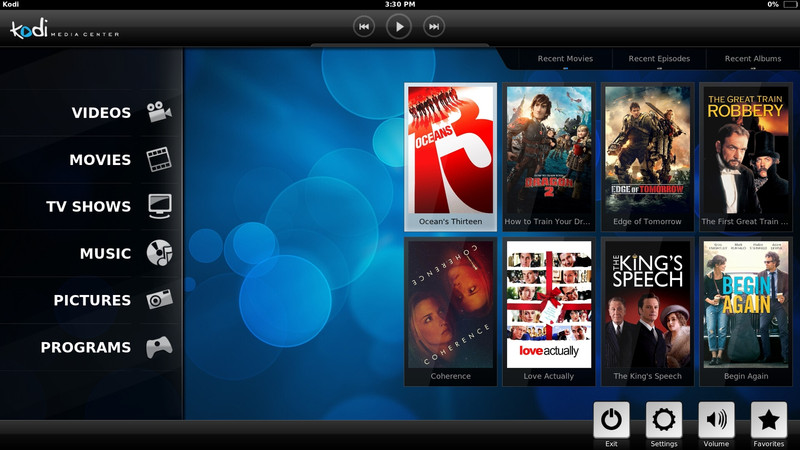 Introduction
Ok Everyone, Today i'm hopefully going to teach you how to buy desktop PC and turn it into a cheap Media Centre now in this build I used parts I already had lying around so it worked out fairly cheaply but ultimately it depends on how much you want to spend
Buying your Hardware
So for todays build i'm going to use a HP 7700 SFF it has a nice 2.2ghz core2duo processor in it and i'm going to add a MSI Nvidia G210 Graphics card to help with the video decoding and to add a DVI/HDMI output. but to be honest for the purpose its being used for its overkill. with this being a Small Form factor PC I also needed a 16X PCI-E PCI Express Riser Card Flex Flexible Ribbon.

So I have now spent:-
HP 7700SFF £22.23
MSI Nvidia G210 £17.99
PCI-E PCI Express Riser Card Flex Flexible Ribbon £2.50
Wifi adaptor £5.85

Total £48.57

Not Bad..
in addition to this I added a blue ray drive from an old laptop.
another 1Gb of Ram, a 250gb Harddrive and windows 7 license which I had lying around.

but hardware wise as long as its a Core2Duo or above you should be able to play 1080p Movies with full surround sound without a problem providing you have added a cheap HDMI graphics card.

however if you wish to watch 3D content you probably need a more powerful system.


Putting it All Together..
I'm not going to bore you by putting it all together here, suffice to say as long as you can read instructions you should be fine.
Getting KODI (Previously XBMC)
Now onto the good stuff first of all get a copy of KODI (Free from Kodi.tv)
Once installed, run it and you have a functioning Media Centre, Just no content
now obviously i cannot tell you where to get movies and music from but there are plenty of tutorials on ripping DVDs and MP3 online (providing you own the originals)
once ripped put them on the folder on your hard disk and select add folder under either Music or video, Once you have added a folder under Video, Kodi will ask you what is in the folder select Movies and as long as each movie is in its own folder it will automatically download all the covers

Congratulations you should now have a Working Media Centre!
Plugins
There are a selection of plugins which integrate within KODI that allow watching of sport and Movies as well as international TV.

Two of the best are

Kodi Fusion
XbmcMashup





This Guide has been published as part of Bzz Agent Activity