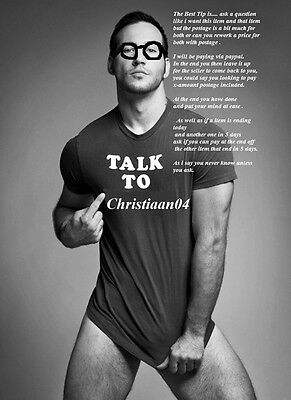 Good Day to you all!!
Best thing to do when you like a item and there is a Best Buy... is to send a reply with the amount you wishing to pay... you could send a message as to the reason why or that you wanting to buy another ,could a deal be worked out?

If you don`t try you will never know!!

Good Luck and I wish all your goods arrive in time and note there will always be a tracking number for your order with me for postage loss.

Please be so kind as to leave feedback at least I will know you received your item!!

If there is a problem contact you seller first to try and resolve the matter...you will benefit as well as the seller.

Also remember some of my stuff is One off if its gone its gone....no seconds.

You could do a search on the item to see if any one else is selling it and what there cost is compared to mine!

Buy Now for Christmas and Birthday it save money at the end of the year!!

Thanks .... for you time in reading this hope it helps.
Best Wishes to you all!

christiaan04

Thanks ........Thanks .......Thanks ......Thanks .....Thanks..... Thanks..... Thanks .....Thanks

Enjoy your shopping!!!