NTSC-J and NTSC Sega Mega Drive Games on a PAL Console

I thought that I would write a guide about NTSC and NTSC-J Mega Drive Games on a PAL Mega Drive Console.
Retro games are starting to become popular and some games for the older consoles can be picked up quite cheap on eBay.
The photos below shows the difference between NTSC-J and PAL Sega Mega Drive Cartridges: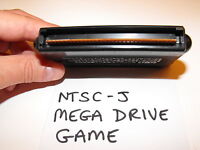 In case you didn't know it is possible to play American NTSC and also Japanese NTSC-J games on a PAL Mega Drive Console.
There are two ways that you can do this:
1) Buy a Honey Bee SG-300 Game Adaptor (like mine seen below) or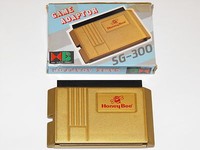 2) Mod the Mega Drive console by cutting the cartridge slot so that these games will fit (not really recommended).
Just bear in mind that NTSC-J Role Playing Games are going to be in Japanese and impossible to play unless you can understand Japanese but the majority of NTSC-J games can be played quite easily as the Mega Drive Control Pad only has 3 buttons (A,B and C).
I hope that you have found this guide useful and please don't forget to vote as it is free to do so and only takes a moment.
The more votes I receive the more inclined I am to spend my valuable free time writing more eBay Guides and Reviews for you.
Many thanks.
If you have less than 5 feedback unfortunately you won't be able to vote (Sorry eBay rules and not mine!)
Happy retro gaming!