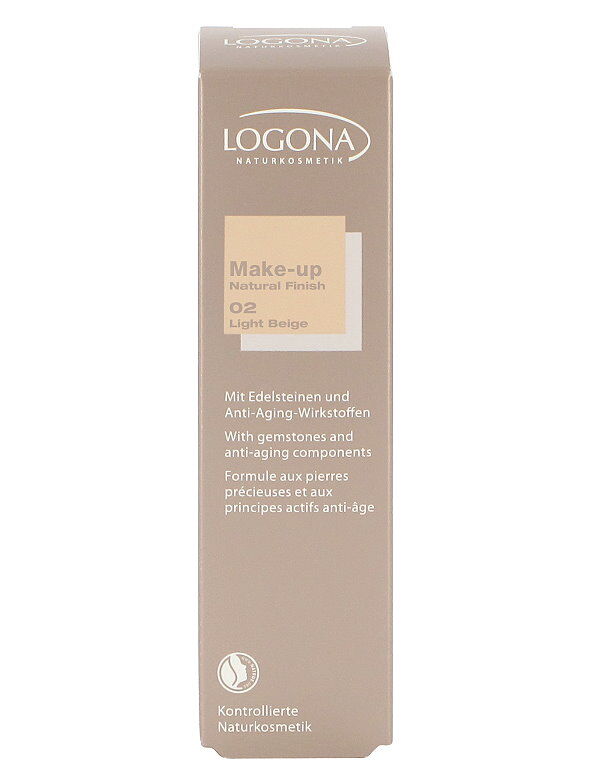 Foundation is the base of the entire make-up and for this reason it is important to select a product that suits one's complexion and allows the easy application of other make-up products on top. Natural finish foundations are the ideal options for those who are looking to attain a fresh look that resembles the natural aspect of the skin as much as possible. The trick to a flawless look is finding the right product for a particular skin type as well as the proper shade.
There are several things that buyers should take into account before purchasing a natural finish foundation. The colour of the skin, potential skin problems such as acne, and the desired level of coverage are just a few of them. Learning more about different types of foundations and how to use them properly may help buyers find the right product for their particular needs and preferences.
What to Look for in a Natural Finish Foundation
One of the essential things to look for in a natural finish foundation is the way it matches the colour of the skin. The basic rule is for the foundation to have the same colour as the skin. This is important because a foundation in the wrong shade may ruin one's look by making the entire make-up look too artificial.
Natural Finish Foundation Shades
The best way to find the right shade of natural finish foundation for a particular skin is trying on as many shades as possible before making a choice. This can be done at beauty counters or by testing free samples offered by producers. Lightning is very important when testing foundations, so buyers should make sure they test them in natural light whenever possible. Those who are shopping for a natural finish foundation online on websites such as eBay can either stick to a shade they have already tested and know it suits them or order a few samples before purchasing a full-size product.
Natural Finish Foundation Coverage
Next, buyers should consider whether they are looking for a light or medium coverage. Natural finish foundations often offer a light coverage, which is suitable for those who have good skin that only needs to be evened out a bit. Women with blemishes or very uneven skin tones may want to opt for a medium coverage foundation.
Natural Finish Foundation Texture
The texture of the foundation is also important and buyers can usually choose from cream, liquid, and powder foundations. Cream foundations are ideal for winter weather because they can prevent the skin from drying out. On the other hand, a powder foundation may be a better choice for summer days, when the skin is more prone to sweating. As a rule of thumb, people with oily skin should choose powdered foundations, whereas those with dry skin should opt for a cream or liquid foundation instead.
Types of Natural Finish Foundations
The large number of natural finish foundations available on the market means that there actually is a foundation for everyone. Foundations can boost one's confidence by hiding skin imperfections, but they can also provide the skin the extra moisturising it needs to look fresh all day long. Different types of foundations are recommended for different skin types. Buyers should consider their skin type and its needs before making a purchase. Moreover, they should always try to buy foundations that feature a sun protection factor in order to prevent the ultraviolet rays of the sun from being absorbed in the skin.
Natural Finish Foundations for Oily Skin
People who have oily skin should typically look for products that offer enough coverage without being too heavy. Matte natural finish foundations are often a good choice for this skin type because they contain powder to absorb the excess grease from the skin. Mineral powder foundations would be another option, as they offer a natural finish while soaking up excess oil at the same time.
Natural Finish Foundations for Dry Skin
Hydrating foundations with an oil base could be the right answer for people with dry skin. In any case, they should steer away from oil-free foundations and look for products that can lock in moisture in order to avoid the 'mask' effect. Anti-ageing natural finish foundations are available for people with mature skin and these products are a combination between a foundation and a moisturiser.
Natural Finish Foundations for Combination Skin
Having a combination skin means that some areas of the skin are prone to getting oily (especially the T-area), whereas others tend to get dry. Buyers with combination skin should look for natural finish foundations that contain moisturiser for preventing the dehydrated areas from drying out even more, while keeping shininess away from the oily areas.
Natural Finish Foundations for Sensitive Skin
Sensitive skin requires a hypoallergenic foundation as it is prone to flare-ups. Buyers should look for fragrance-free products that contain small amounts of preservatives in order to avoid triggering further irritation on the skin. One of the best choices for this type of skin are powder foundations that offer a natural finish.
How to Choose the Right Shade of Natural Finish Foundation
Choosing the correct shade of foundation is essential in order for the make-up to look natural. The natural finish foundation needs to create an even canvas that allows an easy application of the rest of the make-up. Not only should the foundation match the natural skin colour as close as possible, but it should also be compatible with the undertones of the skin. One simple way for buyers to determine whether they have chosen the right shade is to check whether the foundation disappears quickly after a applying a small amount on the skin. If it does, then the shade is the right one. People who wear a foundation that is too light for their skin may have a grey ashy appearance. On the other hand, if the shade is too dark, it may make the skin appear muddy.
The undertones of the skin should also be taken into account when shopping for natural finish foundation. Buyers should first determine whether their skin has cool, warm, or neutral undertones. Most people have warm skin tones, but people who get burned quickly in the sun or get a rosy-red tan instead of a golden one, are likely to have cool skin tones. As a general rule, foundations with pink undertones work well with cool skin tones, whereas yellow-based foundations are flattering for all other tones. The best place to test the compatibility of a certain shade with the skin tone is the jawline, so buyers should apply a small quantity of product there and decide on the outcome.
How to Find Natural Finish Foundations on eBay
If you are looking for a type of foundation that can cover the imperfections of your skin, but still make you look like you have gone out 'au naturelle', a natural finish foundation would be the answer to your problems. However, you should keep in mind that these foundations come in a large selection of shades, textures, and brands, and finding the right one for your type of skin may seem to be quite a bit of challenge at times.
One of the best approaches for finding the right natural foundation is having a look at as many types of possible before deciding to purchase one of them. This can be easily done on eBay, as the website offers a large selection of natural finish foundations to choose from. In order to start searching for this type of make-up product, all you need to do is type the words 'natural finish foundation' into eBay's search bar. You can then browse the results you get and refine them according to your preferences and budget in order to find the right product quicker. Remember that you can look for samples as well as full-size products, so if you are not sure about the way a certain shade of foundation may suit your complexion, you could order some samples at first and only buy a full-sized product when you are sure it is the right choice for you.
Conclusion
When it comes to make-up, the key to a natural finish is a good foundation. The 'bare face' look works well on most people and it is the perfect choice for daily use. However, finding the right type of natural finish foundation may be quite difficult, especially for those who are not sure what shade or texture would suit them best. Reading as much as possible about different types of foundations may offer a better insight before starting shopping for a new foundation. Comparing various types and brands of foundation before making a purchase is a good way to find a product that is really flattering for one's skin. eBay is a good place to start shopping for natural finish foundations because it offers a large selection of foundations in all types and shades. Whether buyers are looking for a mineral foundation with pink undertones or a liquid one for a more matte effect, chances are they can find what they need on eBay.