Snuggling a newborn in a comfortable sleepsuit brings joy to parents. Newborn sleepsuits are made from extra-soft materials and keep babies comfortable and stylish while they rest. When choosing sleepsuits, parents should consider the size, style, and materials.
Sizes of Newborn Sleepsuits
Newborns vary in weight, so parents should choose sleepsuits according to the baby's actual size rather than just the label on the garment. Sleepsuits for 0-3 month olds are perfect for small babies, but larger newborns may need garments for 3-6 month olds.
Materials for Newborn Sleepsuits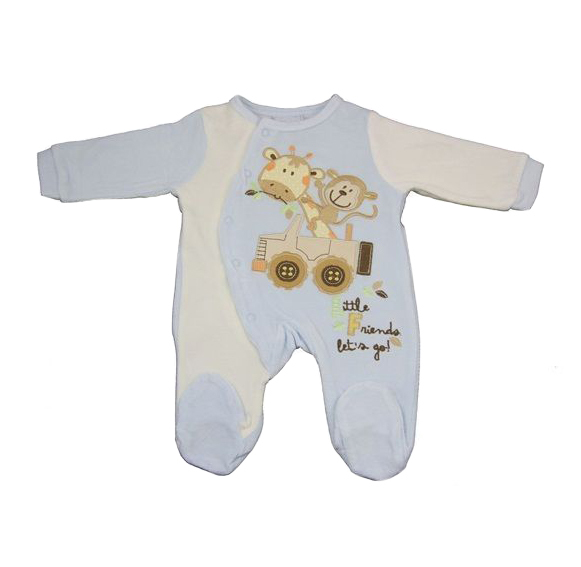 Newborn sleepsuits made from soft cotton fabrics keep babies warm and comfortable. Soft fleece and brushed cotton are perfect cold nights. Nickel-free fasteners prevent skin irritation. Parents should look for snap fasteners that are easy to open when changing nappies. Integrated scratch mittens prevent young babies from irritating their faces.
Colours for Newborn Sleepsuits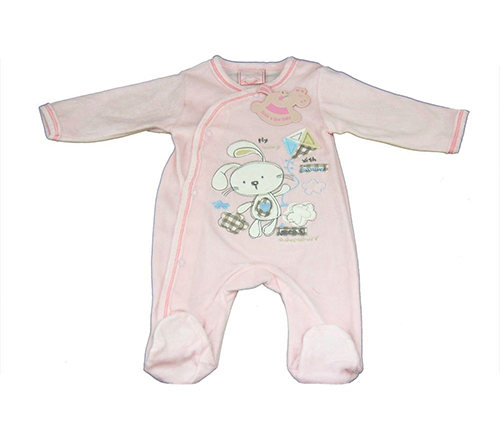 Sleepsuits for newborn boys and girls come in a wide range of designs. There are classic blue, pink, and yellow, in addition to bright primary colours. Parents can find sleepsuits in solid colours that match blankets, hats, and other accessories. Bright red is perfect for a Christmas baby and white keeps a summer baby cool in the heat.
Brands of Newborn Sleepsuits
High street brands, such as Next, make newborn sleepsuits in bright colours and sporting patterns with embellishments and side openings. Mothercare sleepsuits for boys and girls come in neutral pastel colours with geometric patterns and stripes. Sleepsuits from Tesco include printed patterns featuring cars, flowers, zoo animals, and farm animals. Asda sleepsuits feature popular children's characters, such as Mickey Mouse and Winnie the Pooh. They also come in classic designs with vintage floral prints and aeroplanes. Parents can buy a selection of sleepsuits in a variety of colours and patterns or a multi-pack containing a single theme.