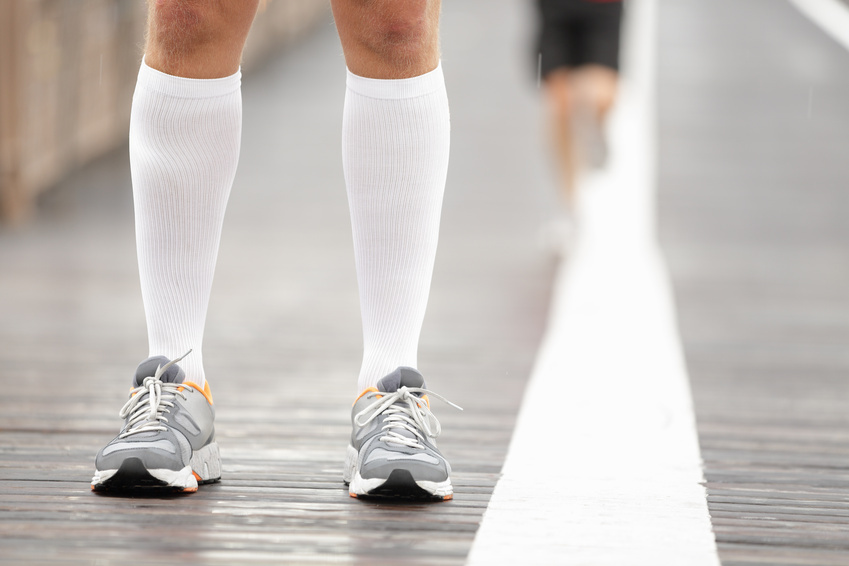 Runners around the world turn to Nike for a variety of running accessories, including the brand's running socks. Utilising advanced technology, these socks provide runners with the support they need to run comfortably and injury-free. Getting to know Nike running socks can introduce runners to a valuable accessory for their runs.
Nike Running Sock Lengths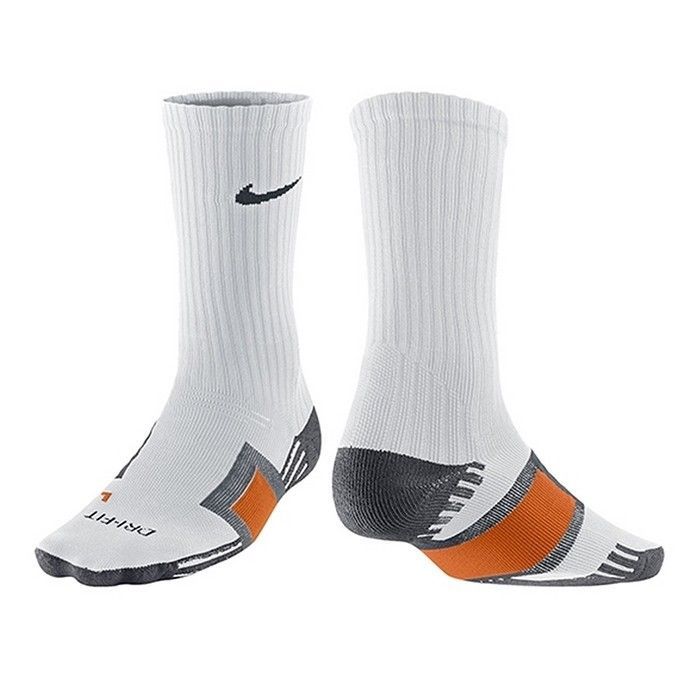 Nike's running line offers performance running socks in an array of lengths. Each of these styles offers its own set of advantages to a runner. No-show running socks feature a low-rise that ends just at the base of the ankle, allowing the sock to remain hidden behind the rise of a standard running shoe. A quarter sock from Nike ends just above the ankle so that runners can avoid the slippage that sometimes occurs with no-show socks. Nike crew socks rise to just below the mid-calf, while Nike OTC socks rise over the entire calf and typically feature compression technology.
Nike Running Sock Technology
As with all of their apparel and accessories, Nike utilises advanced technology in the materials and construction of their running socks to give runners the most comfortable and supportive fit. At the heart of every Nike running sock is Nike's patented Dri-Fit technology. This microfibre polyester wicks sweat away from the skin, reducing moisture and the potential of abrasions from sweat. Nike running socks also feature anti-blister sock designs that reduce friction in the heels and toes, as well as compression sock technology that applies pressure for added support.
Nike Running Sock Series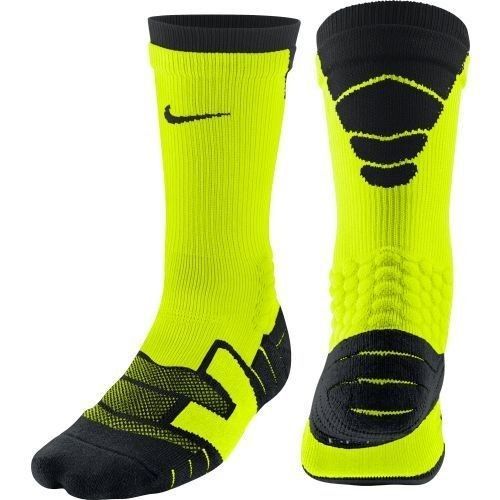 In addition to sock length, consumers also have several design series from which to choose. These design series provide runners with different support features, and each may appeal to a different style of runner.
Nike Running Sock Series

Description

Nike Elite Hyper-Lite

Lightweight mesh with Dri-Fit technology

Gives runner a barefoot feel

Specialised heel reduces friction

Nike Elite Cushioned

Zonal cushioning adds support at crucial points in a runner's foot strike

Compression fit in the arch

Nike Elite Compression

Only available in OTC designs

Offers compression support to the calf

Anti-blister and Dri-fit technology
In addition to these adult running socks, Nike also offers a range of kids' running socks. These children's options follow many of the same design themes as the adult varieties.
Nike Running Sock Designs
Nike Running socks in all series come in a wide array of designs that can appeal to anyone from the conservative runner to the bold and brash runner. For those who prefer to keep things simple, Nike offers classic white, grey, and black designs. A wide range of brightly coloured socks are also available from the brand, running the gamut from pink to bright yellow. Nike also offers a graphic print series, ideal for runners who like to make a bold fashion statement during a run.