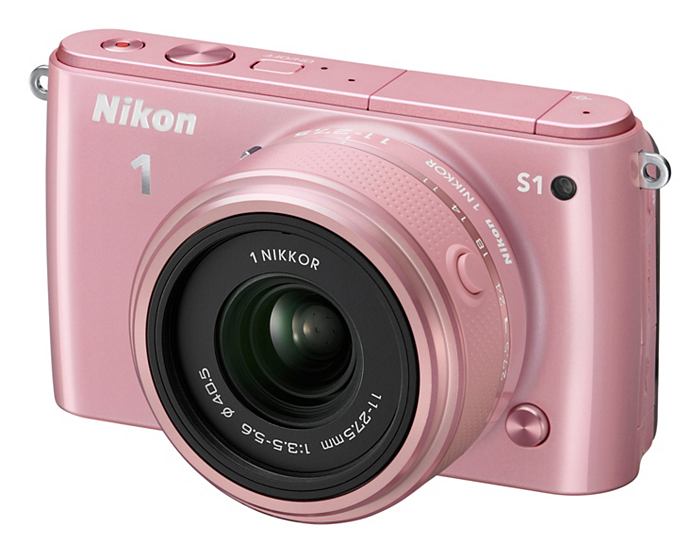 Nikon produces high-quality digital cameras, for all levels from entry level to professional. The advantages of digital cameras over traditional film cameras, combined with rapid advancements in technology and precision engineering, have led to film cameras becoming almost obsolete. Certainly for the average consumer, digital cameras offer convenience and functionality that film cameras cannot rival, and image quality has improved immensely to a point where it is now excellent. Nikon produces a range of digital cameras, including digital SLRs (DSLRs), bridge cameras and compact cameras. There is a model to suit everyone, with over 15 digital DSLRs for the consumer and professional, and Nikon's popular series Nikon 1 and COOLPIX.
Choosing a Nikon Digital Camera

To choose a Nikon digital camera, consider the features offered by the various types of camera, and compare them for versatility, functionality, convenience, price, and image quality. Nikon's camera range is divided into three categories – SLR, Nikon 1, and COOLPIX.
SLR

Nikon's SLR series is divided into Consumer and Professional. Both have several impressive models with an array of superb features. Advantages of DSLRs over other cameras include their large image sensors, allowing for ultra-detailed images, and their superior-quality optical components. The Consumer series includes models in a wide price bracket, giving photographers several options when it comes to weighing up price against quality and functionality. Features include camera assistance, autofocus, scene recognition, extensive video recording options, and fast continuous shooting.
| | | |
| --- | --- | --- |
| D600 | One of the more expensive and advanced models in the category. Superb full-frame resolution offering impeccably detailed images. Excellent ISO range and high-dynamic range. Lightweight and weatherproof for use in demanding conditions. | 24.3MP, ISO 100-6400 (extendable to 25600) |
| D7100 | Impressive range of features including advanced autofocus system, 6 frames per second (fps) continuous shooting, high-dynamic range and high-intensity LCD screen. | 24.1MP, ISO 100-6400 (extendable to 25600) |
| D7000 | Extremely portable and durable design, with superb shutter speed, autofocus and 6 fps continuous shooting. Full HD movies. | 16.2MP, ISO 100-6400 (extendable to 25600) |
| D90 | Very reasonably priced, entry to mid-level camera for general use. Features include scene recognition, face detection, customisable mood settings, and extensive editing options. Great for experimentation. | 12.3MP, ISO 200-3200 (extendable to 100 and 6400) |
| D5200 | In the middle price bracket, the D5200 has an advanced light metering system for low light conditions, customisable scene modes and 5 fps continuous shooting. With high resolution and accurate colour reproduction for bright, sharp images this is an excellent option. Ergonomic, lightweight design. | 24.1MP, ISO 100-6400 (extendable to 25600) |
| D5100 | An excellent entry level camera, with features including variable angled monitor, scene selector, special effects mode and extensive editing options. Full HD movies. | 16.2MP, ISO 100-6400 (extendable to 25600) |
| D3200 | A powerful general purpose camera, slightly more expensive than the 3100 or 3000, but with added features, higher resolution, and superb ISO range. Suitable for beginners. | 24.2MP, ISO 100-6400 (extendable to 12800) |
| D3100 | Low price and superb image quality combined with functionality make this an excellent value all-purpose camera. Recommended for beginners. High ISO and full HD movies. | 14.2MP, ISO 100-3200 (extendable to 12800) |
| D3000 | Another superb, excellent value camera ideal for family use, casual photography, and beginners. | 10.2MP, ISO 100 to 1600 |


For the professional, Nikon DSLRs provide the most adequate quality and functionality. At up to 36.3MP, cameras have superb resolution for capturing high detail. Full-frame image sensors mean there is no crop factor applied. ISO ranges extend from 50 to 204800 and some models have features including high shutter speed, 7 fps continuous shooting and 100 per cent accurate viewfinder, as well as RAW image capture and extensive options for in-camera image editing. Full HD movies are fairly standard across the range. Cameras are lightweight and weather resistant with robust magnesium alloy bodies for use in demanding conditions.
Nikon 1

Nikon 1 compact digital cameras combine Nikon's high-quality optical components and precision engineering with an ultra-portable lightweight and compact body. The Nikon 1 series models are an excellent option for casual photographers wanting fast shooting on the move, for beginners wanting the convenience of auto controls and for anyone wanting a portable camera for holiday and general use. Disadvantages of compact cameras in general include a smaller image sensor than DSLRs, so they do not give the same ultra-sharp images, especially in low light.
| | |
| --- | --- |
| S1 | A compact with a difference, the stylish S1 has interchangeable lenses like a DSLR. It also offers superb image quality, fast autofocus, creative scene modes and user friendly controls. |
| J1 | Ultra-portable, the J1 is a sophisticated point and shoot camera with fast autofocus, fast image processing, advanced movie recording options, and user friendly controls. |
| J2 | Small and portable, the J2 has a high speed image sensor, fast image processing, and a creative scene mode selector. |
| J3 | The J3 combines the superb features of the J1 and J2 with higher resolution, greater ISO range and a distinctive stylish body. Advanced movie mode allows full HD moves to be filmed while shooting high resolution images. |
| V1 | The V1 is an advanced compact camera with electronic viewfinder giving 100 per cent coverage, RAW image capture and manual controls, giving excellent functionality as well as superb image quality. |
| V2 | Excellent resolution and ISO range together with manual controls and an electronic viewfinder make the V2 ideal for shooting even in difficult light conditions. |
COOLPIX

The COOLPIX range from Nikon includes several models of bridge and superzoom bridge cameras. Bridge cameras are an excellent choice for those wanting a compromise between compacts and DSLRs. Superzooms can zoom to long telephoto range. The range includes Performance cameras, classic bridge cameras with the options for auto and manual controls, and the ability to deliver superb performance in all conditions, whether shooting images or movies. Style includes high-performance superzoom bridge cameras as well as stylish compact cameras. Superzooms offer a great range of focal lengths, giving the ability to shoot all types of image from wide angle landscapes to distant close-up. Special features of compacts include a smart portrait system for flawless portraits, along with scene modes, anti-blur, and vibration reduction technology.

The Life range includes compact bridge cameras and superzooms, with an impressive range of features including wide angle zoom lenses, anti-blur technology, smart portrait system, and customisable scene modes. All Weather cameras are robust and durable cameras for demanding conditions. Waterproof, they are also freeze proof and dust proof, and incorporate shock proof technology. Additional features useful for hikers and explorers include built-in GPS, an electronic compass, world map display and an altimeter to record altitude. They can be used underwater and have a hydro-barometer to record depth. All this with wide angle zoom lenses, high-speed continuous shooting and easy to operate controls.
Conclusion

Nikon's extensive digital camera range includes DSLRs, bridge cameras and compact cameras. Each type has its advantages and disadvantages, with DSLRs offering unparalleled control and image quality while compacts offer portability and convenience. Bridge cameras strike a balance between the two. With options suitable for the beginner through to professional photographer, Nikon's range is certainly to bear in mind when embarking on camera purchasing.