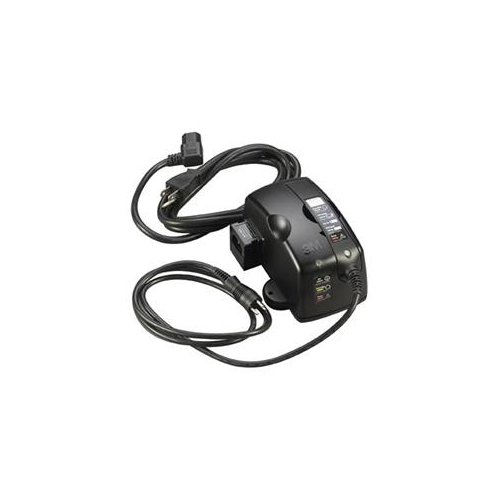 With so many people dependent on electrical gadgets for work as well as communication and entertainment, chargers are now an essential item in every household in order to keep equipment batteries ready for use. The right battery charger not only replenishes batteries efficiently, it can also significantly extend the battery life. eBay stocks a comprehensive range of these items, including models appropriate for international use and charging outside the home. Features such as cost, quality, versatility and compatibility all need to be considered in order that the right decision is made.
Compatibility Features to Consider When Purchasing a Battery Charger
There are currently an enormous range of chargers on the market. Detailed below are the key variations between chargers, enabling useful comparisons to be made.
| | |
| --- | --- |
| Chemical composition of the batteries for which charging is required; for example NiCD, Li-ion, NiMH or Li-Poly battery types. This is also known as battery technology. | Each type of battery has individual requirements from a charger for safe and effective re-charging to take place. Using a charger designed for NiCD batteries to attempt charging of a Li-ion battery can result in damage to the battery. In order to select the correct charger, read the information on the batteries which require charge. Some battery chargers on the market are able to alter their charging mode to accommodate batteries of varying compositions by changing the method of charge. |
| Compatibility with Multiple Gadgets and Batteries | When a new phone or other electronic item which uses a rechargeable battery is purchased, it is normally accompanied by a charger which will work effectively for that make and model of product. In addition, there are battery chargers available which have the capability of charging not just a mobile phone, but also different sized batteries from other electronic appliances. Included with the charger there will be a number of adaptable connectors, enabling effective charging of various devices to take place. Normally chargers which can accommodate multiple devices are more costly than those designed for a single gadget, but offer the advantage of versatility. |
| International Usage | The mains voltage of electricity varies between countries, so it is important that the battery charger is compatible with the country in which use is intended. The majority of battery chargers sold on the UK eBay site are intended for UK use, but checking the required voltage is recommended. If it is intended that the device is to be used abroad, a step-down transformer can be purchased, which will enable the battery charger to function at the lower voltage of 120-127V, the voltage which is used in other parts of the world such as the USA. International use will also require an appropriate plug fitting, as these vary from country to country. |
| Correct Voltage | Battery chargers vary in their capabilities for charging batteries holding different voltages. Before buying a battery charger, check that the batteries intended for charging fall within the battery charger's capabilities. Information on the voltage limitations of the battery charger will be found in the breakdown of its technical specifications. |
| Multi-functional Chargers | Some chargers can only charge batteries, while others have the technology incorporated to also discharge, test and refresh batteries |
Characteristics and Features of Individual Battery Chargers
Once it has been decided which type of battery charger is most compatible with the demands required of it, consideration needs to be given to the attributes of size, charge speed, energy source and additional features. All these characteristics can affect performance and price, but need to be judged in the context of intended charger use. The table given below identifies the main variables of battery chargers and suggests how these might affect a purchase decision.
| | |
| --- | --- |
| Charger Size | Battery chargers can vary in size from a few centimetres to significantly larger models. Particularly if the charger is intended for use away from the home, a lighter, more compact model is preferable. It is not always the case that larger chargers are more efficient; smaller models are equally capable of successful charging. While some people decide to have one charger for home use and a smaller item for travel purposes, judicious searching on eBay can often yield a battery charger which can work well in both scenarios. |
| Charging Speed | A faster charging speed is normally seen as a desirable characteristic in a battery charger. The chemistry of battery charging is such that there is a danger that faster charging can lead to the battery over-heating, or ancillary problems which will decrease the battery's effectiveness over time. Certain types of battery do not adapt well to fast charging. A charger which requires only a few hours to do its job is significantly less expensive than a fast charger, but still enables gadgets to be recharged without undue delay. |
| Energy Source | If a battery charger is required for use outside the home, there are a number of different types on the market which can operate using alternative sources of power to mains electricity. These are useful when travelling or staying somewhere which doesn't have reliable mains electricity. Although less efficient than a charger powered through mains electricity, battery chargers which utilise alternative energy sources can be extremely useful in the short term. |
| Battery Information Features | More sophisticated models of battery charger are capable of providing significant levels of information about the battery they are charging. Such information might include how well the battery is functioning, what level of charge has been obtained and when the battery has finished charging. These functions are often available at a minimal additional cost and the information obtained can enable informed decisions to be made on a battery, which can significantly prolong its life. |
The Advantages of Using eBay to Purchase a Battery Charger
Buying products on eBay has a number of advantages which are specific to the site. As well as providing a wide range of items on offer at competitive prices, eBay operate a number of processes to maximise customer protection and satisfaction. The table below gives a summary of the key benefits of buying through the eBay platform.
| | |
| --- | --- |
| eBay buyer protection | Particularly for customers using the Paypal method of payment, eBay has a dedicated team available to resolve payment disputes or other issues relating to the transaction. This is in addition to protection afforded under the law. |
| eBay top rated sellers | Sellers who have undertaken a significant number of successful transactions and obtained a large amount of positive feedback have a special icon by their name to indicate they are a top rated seller. They can demonstrate an excellent record of established customer service, making them a good choice for buyers. |
| Local Sellers | Postage costs can add significantly to the price of the charger. eBay offers the option for sellers to allow buyers to pick up the item in person. If a seller is local, this service can save postage as well as being quicker. Often it enables a customer to see the item before they pay for it, rather than relying only on the listing photograph. |
| Free Postage | Many sellers offer free shipping when a product is purchased from them, making their pricing particularly competitive. |
Conclusion
There are many different types of battery charger available, so it is important to be clear on exactly how and for what the charger will be utilised. Shopping on eBay means products have clear specifications and comprehensive buyer information, so it is possible to find the product required without undue effort. If chosen correctly, a good quality battery charger will significantly extend the life of the batteries it charges and will give many years of good performance.