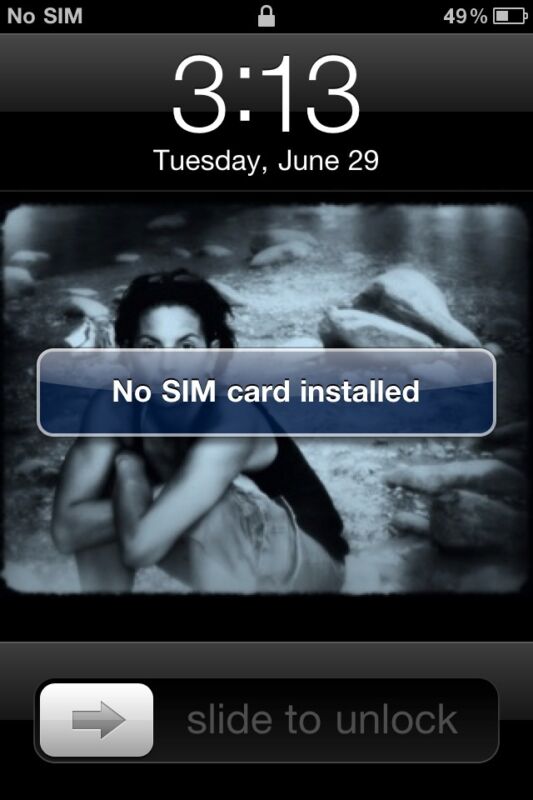 Brought a second hand mobile and I keep getting this error message "No Sim"!
OK don't panic just yet! however this could be more sinister than you think.
Hopefully it is down to a couple of things:

- You have brought a handset that is locked to a different network than you are currently on (Most likely). If this is the case its an unlock or it will be useless to you.
- Previous owner may have brought the phone unlocked, but then the handset locked itself to the first sim installed (this is possible and a genuine mistake by the seller) and so will again require an unlock.
- Sim has been damaged (Unlikely) if it worked in your last phone.
- Forgot to install the sim altogether before you turned it on? turn it back off, install the sim and try again.

However, if you have tried all the above and sure it is an unlocked mobile, if brought it second hand, there may be a chance it has been registered lost/stolen and Blacklisted once it was sold to you (See our guide on Blacklisted handsets for full information).

Blacklisted basically means the network has been informed by the original owner that it is lost/stolen, and so it bars any calls or texts being made from it to protect the original owner. It doesn't stop the handset being turned on etc. and so either the seller may have stolen the phone and trying to sell it on, or the original owner has sold it and then declared it lost/stolen to claim another one on insurance. Either way its going to be a difficult and long winded task to unbar the handset and will involve the police and network provider. If stolen the police will case it and you will lose all the money you paid.

If you can send it back through ebay resolution centre then do so asap.

Make sure if you are going to buy your next handset this way, you buy from a reputable company!