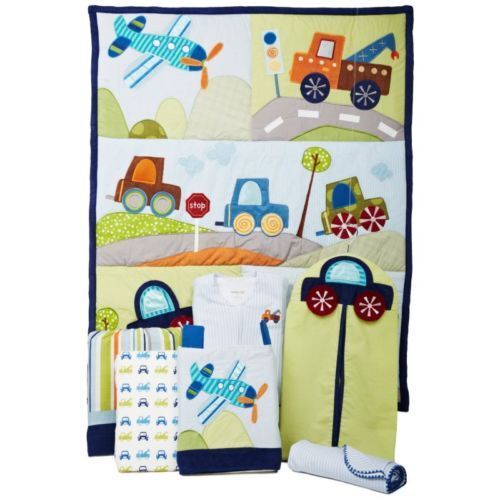 The fun and excitement of expecting a new baby can turn a simple search for nursery bedding into an elaborate project. With luxurious bedding sets and an explosion of pastels in themed decors, the process can get out of hand.
As decorating the nursery is something many new parents like to do to prepare for their new arrival, there is no harm in choosing decor and bedding ahead of time, provided the parents know to keep the bedding simple and limited to essentials that are safe for the baby. According to safety experts, the essentials are no more than a fitted cot sheet , a good-quality mattress, and a sturdy crib. Since newborns sleep an average of 16 hours each day, it is a good idea that they spend this time in the soothing touch of quality nursery sheets.
Buying the best nursery sheets for babies and small children becomes an easy task with just a little bit of information on the topic. High-quality nursery sheets offer a combination of comfort, durability, softness, warmth, and safety. Brick and mortar stores that cater to mothers and babies, online shops, and auction sites such as eBay wave a stream of nursery sheets in an incredible assortment of styles, prints, and fabrics to suit every cot and every baby.
Nursery Sheets
Nursery sheets are rectangular pieces of material, usually cotton or linen, placed over a mattress that the baby lies on. The nursery, of course, is the baby's bedroom and contains the cot, Moses Basket, or crib where the baby sleeps. While nursery sheets can be either flat or fitted, fitted sheets are preferred by many because they are safe for baby and are easy to put on and take off. They are sold as part of complete and matching bed linen sets or separately. Many people use the baby's cot as the focal point for their decorating activities; however, because of the safety requirements for babies, the cot should not have more than the essentials.
There are as many types of nursery sheets as there are styles and patterns for them, the differences due to specific features or qualities. Consumers should buy only the type of nursery sheets that they need. Here are some of the special sheets, along with the qualities that give them an advantage over the others.
Waterproof Nursery Sheets
Waterproof sheets acting as mattress covers. Treated to make them resist liquids, they prevent the all-too-frequent wet messes from damaging the mattress. They are fully machine-washable.
Organic Nursery Sheets
These are nursery sheets that are manufactured with no bleaches and dyes and using fewer chemicals than regular sheets: the type of nursery sheets that all parents are happy to put their babies on. They are costlier than other types of sheets but are environment friendly and a hit with the Green crowd.
Safety Sheets
These nursery sheets use innovation to remove the risk of the baby getting entangled in the sheet. Designed for baby safety, some pillow-like sheets cover the entire mattress with a zipper fastening to make sure the sheet does not separate from the mattress. Others stick the sheet to the mattress using fastenings such as Velcro strips.
Moses Basket Sheets
The cosy appeal of Moses baskets has seen special nursery sheets customised just for them. Moses basket sheets fit right over the oval mattresses and are either fitted or flat.
Unisex Nursery Sheets
These bed sheets complement the decor and theme of any boy or girl's nursery because they are gender-neutral in design and colour. Many families opt for unisex nursery sheets when the sex of the child is unknown or when they plan on having more than one child. Because of their versatility; they make great gifts for baby showers.
Factors to Consider When Buying Nursery Sheets
Informed consumers always know what they are buying. A quick glance at the considerations when buying nursery sheets, including fit, durability, material, and style, put parents-to-be in a better position to pick the good from the bad and get good value for their money.
A Snug Fit
Snug is the operative word when it comes to nursery sheets, which should fit the mattress like skin for the safety of the baby. Fitted sheets have an elastic strip to hold them tight; those with elastic that goes all round the sheet are more secure and less likely to slip off than those that have it just in the corners. With mattress manufactures setting their own sizes and measurements in the global market, there is no standard mattress size that everyone uses. Consumers should ignore the size given and use the measurements of the mattress to determine what nursery sheet will fit. Pre-washed sheets give a better idea of the final fit in nursery sheets as they do not shrink or warp after washing.
Durability
Drools, spits, and leaky nappies are an integral part of baby's early life, meaning sheets will most likely be changed and laundered more often than anything else in the nursery. Quality sheets last through this abuse, while poorly made sheets typically do not live through the repeated washes. 100 percent cotton still holds up best when compared to other fabrics for durability, although they do tend to wrinkle. Wise shoppers understand that no matter how durable a nursery sheet is, they may need to buy a number of extra sets to keep up with the frequent changes.
Material
Quality material is soft and easily washable. Cotton and flannel, for example, are appropriate for the seasons and gentle on baby's skin.
Easy Care
Busy British mummies are happy with colour-fast sheets that do not bleed into the wash or fade too quickly, opting for machine washable ones over those that require dry cleaning. Stretch cotton terry or cotton jersey is popular because it does not require ironing and stretches rather well. The beauty of organic cotton sheets with 200-400 thread counts is that, the more one washes them, the softer they become.
Seasons
When buying nursery sheets, shoppers should make note of the weather and buy accordingly. Cool and crisp cottons are perfect for summer, while winter and autumn's chills necessitate flannel and fleece sheets, which are available in different thicknesses. Caregivers should ensure that the sheets are not too warm for the baby.
Baby's Sensitive Skin
Parents want nothing but the softest of materials for baby's precious skin. Some cotton polyester blends pill easily, forming little scratchy nubs on the surface of the sheet. Safe nursery sheet materials neither cause irritation to the skin nor catch fire easily; they also allow air to flow easily through, as too much trapped heat can raise the baby's temperature.
Style
The plethora of styles, designs, and colours available for nursery sheets mean that nearly any shopper will enjoy browsing through choices to express their personal tastes. From cartoon characters to geometric prints and floral hearts, toile to safari themes and personalised sheets, the options are endless.
Doctor's Orders
Paediatricians are unanimous in agreement regarding the significant danger that extraneous items in nursery bedding pose to young children, and strongly recommend nothing more than a mattress and a well-fitted nursery sheet. Stuffed animals, comforters, fluffy cot bumpers, and corner pillows are a big No-No as they increase the baby's danger of injury, suffocation, or strangulation. Parents and caregivers are advised to follow such recommendations in the best interest of their child.
How to Buy Nursery Sheets on eBay
At this point, you have enough information to make a confident purchase on the world's largest auction site, eBay. When browsing through the hundreds of nursery sheets on offer, be sure to check whether the sheets have been pre-washed, pass up any that look loose and bunchy in the photos, and confirm that they are of a size that fits the measurements of your mattress. It is also advisable to read up on the seller's terms and conditions of sale, shipping and return policies, and what other buyers say about their experiences with the seller.
Many eBay sellers have stores, some of which specialise in nursery sheets. If you are pleased with your purchase and the way the seller handled everything, then you can add the store to your favourites, for quick notification of any new items right in your inbox. My eBay helps you keep track of all your purchases and bids, as well as caching all your searches, favourite sellers, and messages. The most satisfactory transactions are done on eBay, using one of their many secure payment systems.
Conclusion
In the interest of the child's safety, nursery bedding should be no more than a fitted sheet on a mattress. Even though items like cot bumpers and stuffed toys soften up the room's decor, there is no place for them in a baby's cot while the baby sleeps, as babies do not have the strength to push away anything that interferes with their breathing. Nursery sheets come in a huge array of colours, themes, and patterns, and some are specialised for specific purposes, such as waterproof and organic sheets.
When shopping for nursery sheets, buyers who consider features such as durability, comfort, material, and fit are more satisfied with their choices and purchases. A good-quality set of nursery sheets lasts a long time, offering warmth and comfort in a safe haven for years to come. It is only when a child feels safe and secure that they can get a good night's sleep; similarly, when parents feel that they are taking appropriate measures to ensure their child's safety while sleeping, they themselves can get the same.