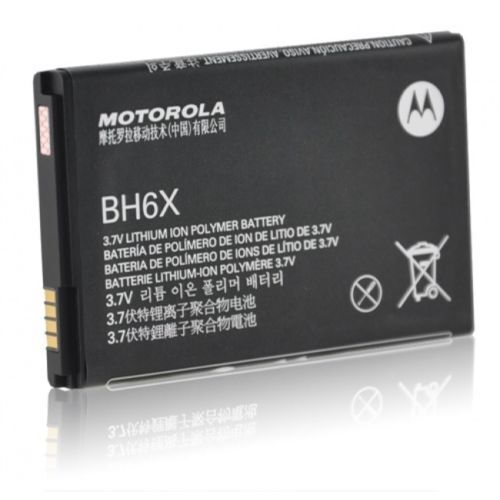 OEM (Original Equipment Manufacturer) Mobile Phone Replacement parts are products that are produced by the same supplier who provided the original mobile phone. All products that are supplied as OEM are marketed using the original brand name of the mobile phone provider and are supported by the company for use within their hardware. OEM products are usually household names and are traditionally recommended by the manufacturer for use within the product they are made for and increase the revenue for the brand as a whole. Non-OEM (Aftermarket) mobile phone replacement parts are products that have been supplied by companies other than the original phone manufacturer and therefore cannot be marketed as original OEM products. Typically, non-OEM products are made by companies that don't have a familiar name and can be based anywhere in the world rather than in the country where the phone was originally produced. Some non-OEM goods are designed specifically to fit into particular makes and models of mobile and smartphones, while others are generic products that have been created to fulfil a role in a number of handsets. There are situations where the manufacturer of a specific part can be both the OEM and non-OEM supplier. The manufacturer in question will provide branding on some products for the mobile phone supplier. These are then sold as OEM products. The same manufacturer can then also produce exactly the same product again, which remains non-branded and is distributed to other suppliers. Though this may be confusing, it does mean that it is sometimes possible to purchase exactly the same mobile phone replacement part for a fraction of the original price, simply by not taking the one with the brand.
What Kind of Mobile Phone Parts Can be Replaced
When a mobile phone stops working or is damaged, there can be any number of factors that can be the cause. However there are several items within the handset which can be replaced quickly and simply, effectively extending the lifespan of the phone. Common replacement products include screens, batteries, or even opening tools which can be lost or damaged. Battery covers, buttons and antennas can also be purchased in this way along with a variety of other products that can improve the operation of the phone. Though some items within a phone are more difficult to replace without any experience, many can simply be ordered and installed. This avoids costly repair bills from the manufacturer or registered shop and can prevent the need to buy a new device. It will be dependent on which phone you have, whether it be an iPhone 6s or a Samsung Galaxy S7.
Choosing Between an OEM or Non-OEM Mobile Phone Replacement Part
When choosing whether to select an OEM or non-OEM replacement part for a mobile phone, there are a number of factors to consider. In some cases, the choice will be removed and dictated by the person that is repairing the phone. However if the problem can be resolved without calling in an expert, a balance has to be made.
| | |
| --- | --- |
| Cost | The cost of an OEM mobile phone replacement part is traditionally higher than that of a Non-OEM product. Such a product carries none of the brand value of an original part, and therefore, it is more likely that the cost will be associated with the actual cost of producing the product rather than due to the expense of marketing the entire brand and the values that the brand supports. |
| Warranty | Whenever a mobile phone is repaired, there can be a risk that it will invalidate the warranty. For some handsets, only when a licensed repair shop is used will the warranty remain valid. Other manufacturers will insist the handset is returned to them for any fix. For others, the manufacturer will insist that only OEM products are used to continue the lifespan of the warranty. It is therefore essential to check the terms and conditions of the individual phone before choosing the part to weigh up the balance between maintaining the warranty of the phone or using a less expensive replacement part. Furthermore, most OEM replacement parts will, themselves, come with a warranty for the specific part ordered. Whether a non-OEM replacement part comes with a warranty is dependent on the independent manufacturer, and this must be investigated if a warranty is required. |
| Availability | For many phones that have been discontinued and are no longer in production, OEM parts may be difficult or impossible to obtain. In situations such as this, a non-OEM part will be the only solution to avoid having to invest in a full new handset. For some more up to date phones, non-OEM parts have yet to be created, and therefore, only OEM parts will be appropriate. Many are only available directly from the mobile phone companies themselves and can therefore carry a huge premium, both in terms of purchase price and shipping costs when the manufacturer is based in another part of the world. |
| Quality | It used to be that non-OEM replacement parts for mobile phones were considered of a lower quality than branded products; however, this is no longer the case. Many non-OEM parts are now of equal or greater quality than their branded counterparts and can actually be better for the phone. However quality cannot be assured when buying aftermarket mobile phone replacement parts. Though OEM replacement parts provide a consistent level of quality, those within the non-OEM can vary greatly and care must be taken. |
Points to Consider When Buying Non-OEM Mobile Phone Replacement Parts
When purchasing non -OEM mobile phone replacement parts, it is possible to reduce the risks, not only financially but also to the phone.
| | |
| --- | --- |
| Shop Around | It is not always a good idea to opt for the first mobile phone replacement part that becomes available. Shop around to find the best price. Remember, a lot of the time price will reflect the quality, so balance the cost with the need for a high quality end result. |
| Reputation | Compare feedback on sellers to ensure that there have been no problems with parts in the past. Ascertain whether there is a refund policy on costly parts to reduce the risk of an item not fitting or functioning properly. |
| Warranty | If a warranty is important to the purchase, then only select a supplier that will provide one. Many smaller parts will never come with warranties, even from OEM suppliers, but it is possible to get a manufacturer or suppliers guarantee on some more costly or intricate parts. |
Find Mobile Phone Replacement Parts on eBay
A full range of OEM and non-OEM mobile phone replacement parts are available on eBay. From the main menu, select Mobile Phones & Communication from the Electronics & Technology category. From there choose Mobile Phone & PDA Accessories which contains a variety of mobile phone parts and accessories that can be purchased. This ranges from branded replacement products for phones such as iPhones, Nokia, and Samsung as well as non-OEM replacement parts that will fit a range of handsets. Alternatively, it is possible to search on specific parts and brands for mobile phones from the main menu. This will provide a complete list of available products from across the entire eBay network.
Conclusion
The choice between OEM and non-OEM mobile phone replacement parts comes down to a personal decision. Is it worth paying a higher price to get an original replacement/refurbished product that will more likely not break the warranty of the phone and have a consistent level of quality, or is it worth paying less on a non-branded product that may well provide the same level of service if it is of sufficient quality? Ultimately the decision comes down to price and the level of risk any purchaser is willing to pay to reduce their financial outlay. For some, non-OEM parts are the way forward. They are cheaper, they do the job just as well, and they are easily available. For others, the brand is always going to rule. There is no right or wrong answer. Everyone's decision will be different, so opt for the solution that suits.