Things you should know before buying a headset for your Office or Callcentre
1) Seek advice from a company or seller that is INDEPENDENT of manufacturer - some companies only sell the products of one manufacturer which could, possibly, limit your choice or colour their advice. Some companies also get paid comission / incentives for selling certain models of headset - we do not!
2) Decide if you would like the sound in one ear ( Monaural ) or two ears ( Binaural ) If you need to refer to colleagues when on a call then Monaural may be best; However if you need to concentrate on the caller fully then Binaural may suit you better.
3) Is your office Noisy or Quiet? If you have lots of background noise you will want a Noise Cancelling headset. If its quiet then you could use a Voice Tube / non Noise Cancelling headset
continued below.........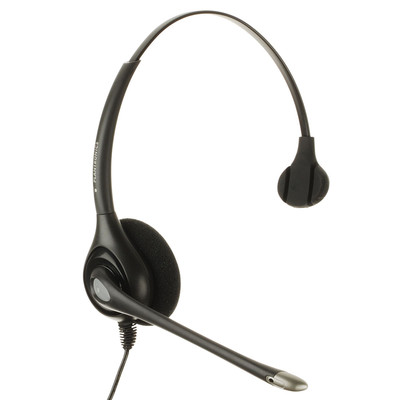 Add a caption
A High Quality Plantronics HW251N Headset
Click to Edit caption
Are all Headsets the Same?
No! They may all be black, following the finest traditions of Henry Ford, but quality can vary hugely. Look for UK CE Approved stock and if in doubt Ask Seller Question. If you pay the cheapest price you will probably get cheapest quality. Pay a bit more and go for QUALITY and RELIABILITY.



More things you should know before buying a headset for your Office or Callcentre
Continued from above.......
4) If you pay peanuts you get monkeys! eBay is a great place to find a bargain but PLEASE consider cheapest is not always best. Look for QUALITY REFURBISHED headsets - preferably with a full warranty ( like ours ) and from a seller that will be around in years to come should you need to use that warranty! Also check any headsets you purchase are CE Approved - if in doubt ask the seller. We at Headset Sales Ltd have been selling Refurbished Headsets for 28 years and EVERY single one is CE Approved :)
5) Almost all professional Office and Callcentre Headsets DO NOT COME with a curly cable - these are sold separately so ASK FIRST if in doubt. The curly cable you will need to connect your headset to your telephone will differ depending on the make and model of telephone you wish to plug it in to
5) If in doubt ASK - all curly cables look very similar are black and look identical but they are NOT the same! ASK FIRST. Just because it has a small clear RJ plug on it does NOT mean it is the correct cable for your telephone / headset.


Have a look at the helpful video on the left. Also please do take the time to view Other Videos from Headset Sales Ltd on eBay - follow the link from the video on the left or try http://www.youtube.com/user/headsetsales/videos
Thanks all for now Folks!
Well we hope this helps you - feel free to Contact Us via any of our eBay listings using My Messages or just Google us for more information
Best wishes
Headset Sales Ltd / The Headset Repair Centre