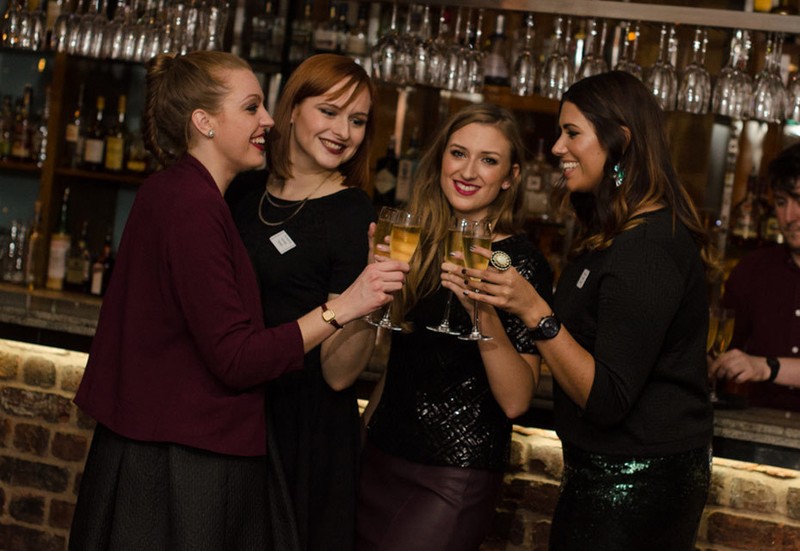 Our Party Perfect eBay Collection
It's December and the countdown to Christmas has officially begun! We love getting all wrapped up in our cosy bobble hats and snuggly scarves, and of course our novelty Christmas jumpers are out in full force, but the big question is what to wear to all those inevitable Christmas parties? There's usually not just one event to worry about in December; there's the office Christmas party, the night out with friends and then the festive family gathering. Each one comes with a completely different dress code and, at this time of year, we know you really can't afford to be splashing the cash on a host of different outfits for each occasion. That's where eBay comes in. With a gorgeous selection of womenswear for a whole range of budgets, you can create as many party-perfect outfits as you need and keep saving for all the gifts you still need to buy for your friends and family - and don't forget Secret Santa at work, too! Our Party Perfect eBay Collection is a curated selection of the best partywear for your wardrobe this season.
The Office Christmas Party
What to wear to an event where you'll be drinking and dancing with your colleagues, around your tinsel-covered desks? A Christmassy pencil skirt or a pair of tailored trousers combined with an embellished jumper or top will look professional, yet festive. Add bright accessories for more sparkle.
The Christmas Night Out With Friends
This is one outfit you can certainly go to town with. Christmas is the time of year where anything goes - the more sparkle, glitter and glamour the better! A sleek cocktail dress will look suitably festive when paired with a killer pair of feels and a few extra special accessories.
The Big Family Gathering
An elegant dress in warm wintery colours is ideal for this festive family occasion and a pair of heeled ankle boots will complement your outfit perfectly. Add a shiny hair accessory and a faux fur scarf to give you a pretty and polished look.
Follow
our eBay collection
for the chance to win a £20 eBay voucher. The winner will be chosen at random from their eBay ID and notified by the 5th January.