Our pearl beads have two grades: Grade AA and Grade A which is labeled based on their shapes and their surface flatness. This grade indicate their quality and also the price for our pearl beads. The following is a short description about the two grade pearl beads. When you buy you can better understand the pricing and quality of our pearls, and then make better purchasing decision.


The difference between the two grades: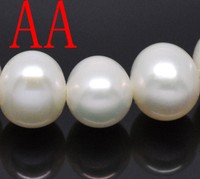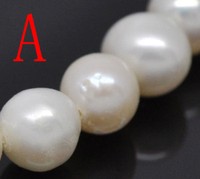 Grade-AA Pearls Grade-A Pearls
•Grade-AA: the AA-grade pearls have better luster, more consistent shapes and smooth texture than the Grade-A pearls. If your design has strict demands on the pearls' shape consistency, the AA-grade is best for your consideration. Just they are relatively expensive than A-grade.
•Grade-A: on the contrary, the Grade A pearls have slightly lower luster and their shapes in one strand are uneven, the size is varied from one bead to another.But their slight defect doesn't affect the usage, If your design demand is not too high, this kind of affordable pearl beads are acceptable. :)