Tablecloths are a great way to dress up and protect a beloved dining table, no matter what the season or occasion. When purchasing an oval tablecloth, consumers should keep several points in mind to enhance their buying experience. With a little guidance, consumers can efficiently add to their dining décor collection without blowing their budget or compromising their design preferences.
Measure the Table

To purchase the right tablecloth, consumers should know the shape and size of their table. Tablecloths come in several shapes: round, oval, square, and oblong, or rectangle. Once consumers know the shape of their table, they should measure the table end to end. Some tablecloths may indicate their size by the number of seats that can fit at the table, but this is not precise and consumers may end up with the wrong size. By comparing the size of the table with the size of the tablecloth, consumers can ensure they purchase the right one.
Adjust for Skirting
To get even coverage of the table over the top and around the sides, measurements should include the skirt. Skirting, or the even coverage around the sides of the table, typically hangs 20-25 cm from the top edge of the table. If consumers forget to include this, they can likely purchase the wrong size and end up with insufficient coverage on the sides.
Determine a Budget
While cheap tablecloths can be easy on the budget, they often do not last very long, especially with frequent use. Consumers can ensure they have a decent collection of tablecloths from which to choose by setting a budget for their decor desires and sticking to it. This allows consumers to purchase a mix of quality tablecloths, which cost more but tend to last longer, and inexpensive ones, great for a special occasion or seasonal purchase.
Purchase Accessories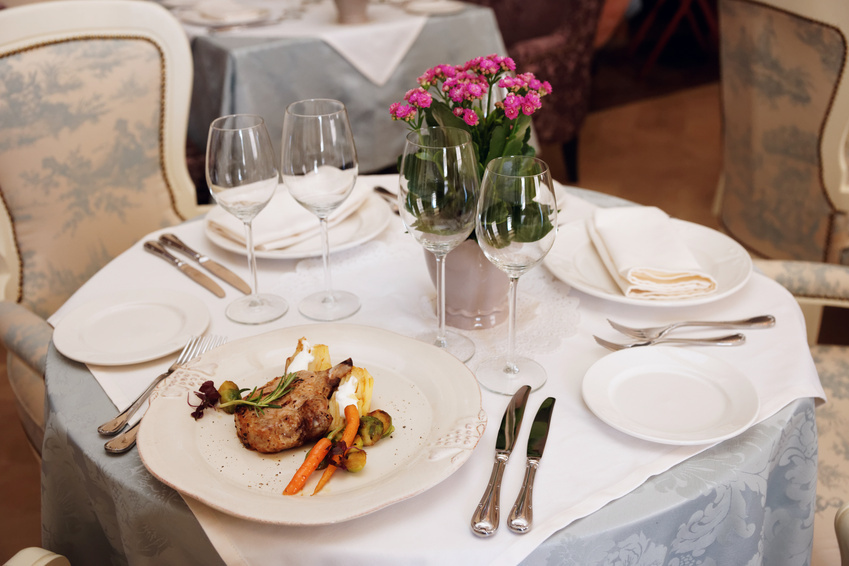 To ensure consumers get the most out of their oval tablecloth, they can purchase a few important items. To increase the longevity of the tablecloth, a clear oval vinyl tablecloth that can lay over the fabric tablecloth is helpful. This protects the fabric from spills, scorching from hot pans and other bakeware, and tears from utensils, decoration, or regular use. Consumers can also get the most out of their purchase by ensuring it can adapt to the seasons and special occasions. To do this, consumers should find a quality tablecloth in a neutral colour, such as white, tan, or ivory. From there, consumers can purchase different colour table runners, chargers, placemats, napkins, dishes, or other dining decorations, to match the table arrangements with the colour scheme and design of the room, the current holiday or season, or any other special occasions.