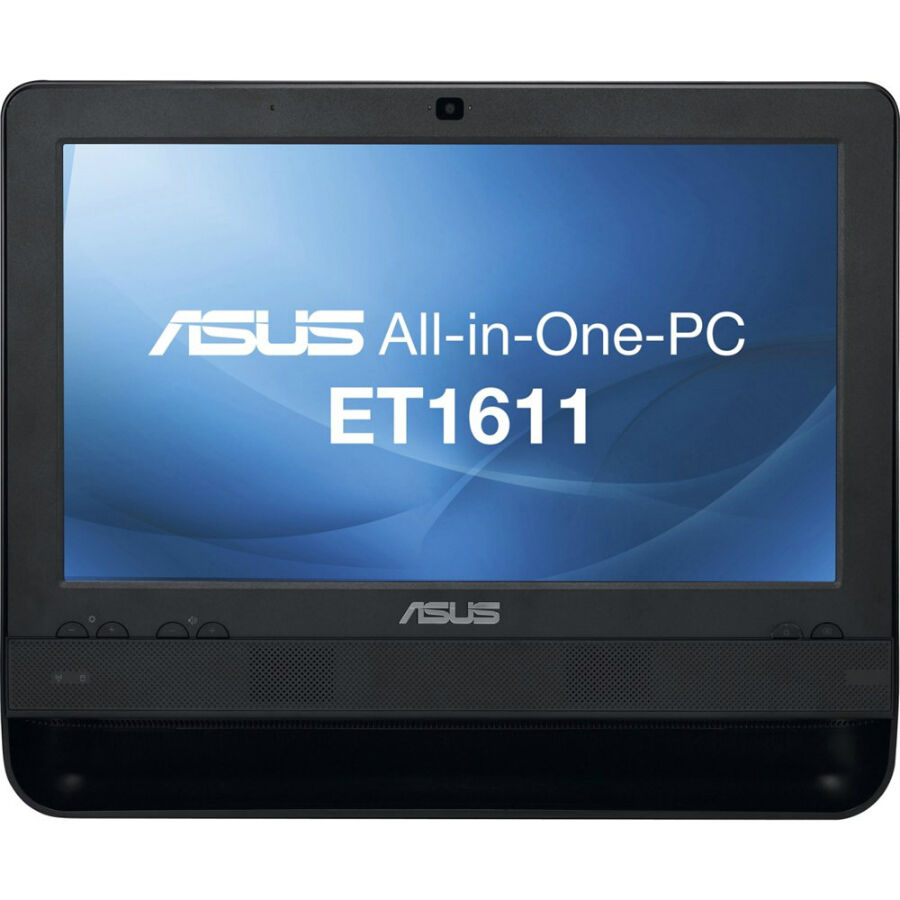 Computer games are on the cutting edge of video game development. Their graphics and sound are ahead of console systems, and many games are released for PCs several months before the console versions. A PC desktop or all-in-one is the ideal choice for the optimum game playing, although there are several factors for buyers to consider while shopping.
Video quality is primarily dictated by the strength of the computer's graphics card, so this is one of the first things to look for. Some high-end gaming computers are even built with two graphics cards for advanced performance. Screen size and resolution also affect the quality of the visual experience, and it is possible to find large monitors with high-definition capacity. Look for PCs with multi-core processors, as these can reduce lag times and improve the frame rate. Price is also a factor and usually reflects the performance of the machine. Although a good quality gaming PC can be purchased for an affordable price, some can be extremely expensive.
Gaming desktops and all-in-ones can be purchased from electronics shops and computer retailers. Many online sites specialise in the sale of gaming computers and marketplaces like eBay also have a high number of listings. Browse to find the full range of products and choose items to match the needs and budget of the buyer.
PC Desktops and All-in-Ones for Gaming
Many high-end PC desktops and all-in-ones are designed specifically for gaming and are packaged accordingly. These units may have a unique visual appearance, such as bright colours and a futuristic design. Although it is possible to buy a high-end unit that can handle even the most modern games, it is useful to be familiar with some of the components that affect performance.
Factors to Consider when Buying PC Desktops and All-in-Ones Than Can Handle Gaming
There are some primary factors that need to be considered when buying computers for gaming. Buyers should consider the graphics card, processor, hard drive, screen resolution, I/O ports, and built-in microphones.
Graphics Cards for PC Desktops and All-in-Ones
Graphics cards are responsible for a large proportion of a game's performance and video quality. There are two primary manufacturers of graphics cards: NVIDIA and AMD. Bear in mind that these companies produce the technology, but many other companies can create the actual cards. For example, Palit produces NVIDIA GeForce cards. For gaming purposes, buyers need at least a 1GB graphics card, although modern cards are also available with 2GB. It is not unusual for high-end gaming computers to have two graphics cards and these units can provide a superior performance.
Processors for PC Desktops and All-in-Ones
The central processing unit (CPU) of a computer plays an important role in the performance of a video game. Multi-core processors are needed for advanced 3D graphics. Choose computers with at least a quad-core processor to avoid slow and choppy frame rates during game play.
Hard Drives for PC Desktops and All-in-Ones
Games can occupy a significant amount of space on a computer's hard drive. Although this may not be a problem for a machine that is only used for gaming, even the most serious players are likely use the PC desktop or all-in one for other tasks too. To ensure that games can be installed with enough room for music, photos, videos, and other files, look for a machine that has at least 1TB of hard drive capacity. The speed of the hard drive plays an important role in data storage, as well as how quickly the computer boots up. Look for hard disk drives with 7,200 RPMs for fast saving and data transfer.
Screen Resolution for PC Desktops and All-in-Ones
To get the best experience from a powerful computer, it is important to have a large monitor with high-definition resolution. Monitor screen size can vary significantly, from 15 inches to 27 inches. It is also possible to connect a computer to an HDTV and use it as the monitor, which opens up possibilities for a very large playing screen. Modern PC games are created in high-definition, so it is also important to choose a monitor with HD resolution.
I/O Ports for PC Desktops and All-in-Ones
The input and output ports on a computer allow it to be connected with other devices. This is important for transferring data from the machine to a storage device, or connecting to an alternative monitor. Digital video interface (DVI) ports are standard on most models and can carry a high-definition video signal, although they do not transmit audio. To simplify a connection, choose computers with HDMI ports. These enable quick connections to home cinema receivers and HDTVs for high-definition video and audio.
It is also useful to have multiple USB ports for connecting peripheral devices. Choose computers that have USB 2.0 for the fastest data transmission. Secure Digital (SD) and CompactFlash (CF) ports are also convenient for memory cards for digital cameras.
Built-In Microphones for PC Desktops and All-in-Ones
Modern video games lean towards online interaction and many are supported by voice chat. Although a great headset can provide an immersive experience, it is also convenient to have a built-in microphone on the computer. This allows users to sit and play without the need for additional devices and cables.
Price for PC Desktops and All-in-Ones
PC desktops and all-in-ones designed for gaming are available in a wide range of prices. Many good quality products can be obtained for a reasonable price, although serious gamers may find noticeable differences between these computers and high-end units. The price of a gaming computer is a close reflection of its performance, so the most expensive models are the ones that offer superior gaming experiences. Ultimately, the choice of a computer is a personal one and should be made based on two criteria: the types of games that are played and the interests of the player.
Gamers who enjoy playing the most current games and want to see them with maximised graphics settings may not be willing to settle for anything less than an expensive high-end PC desktop or all-in-one. However, if optimised graphics are not important, it is not really necessary to invest in that much power. This is especially true if the games being played are two or three years old or do not have advanced 3D graphics. Compare the system requirements for the games being played with the computer to find units that can accommodate a player's needs without breaking the bank.
Read Product Reviews
Due to the complexity and cost of gaming computers, it can be difficult to choose products confidently. To help buyers make the best selection, many online electronics sites provide reviews of new machines. These often focus on the performance of a computer out of the box and do not always address compatibility issues. For a broader range of opinions and experiences, look for ratings and reviews from other buyers. These can be found on shopping sites and provide a wealth of information about a machine's performance in varying situations. Look for details about the heat output of a machine, its construction and durability, and the compatibility of the system with games and operating systems.
How to Buy PC Desktops and All-in-Ones for Gaming on eBay
A wide selection of PC desktops and all-in-ones for gaming can be purchased from sellers on eBay. These items are listed by commercial retailers and private owners, and can be found in both new and used condition. Begin your search by entering keywords into the field on the home page. For example, type "winbook" to see all items tagged with that brand name. You may refine your search from the results page by introducing additional keywords or by clicking on any of the available category links.
Item Description
Read item descriptions of gaming PCs before committing to a purchase. Understand the condition of the item and inspect the available photographs. You can also find specification sheets from the manufacturer of a computer in most listings. Check the price and delivery charges of the item, and read about the seller's accepted forms of payment.
Seller Feedback
Look for information about the seller of a desktop or all-in-one to feel confident in your purchase. Seller profiles list average ratings for a seller based on dispatch speeds, delivery costs, communication, and the accuracy of item descriptions. You can also read comments left by previous buyers. The positive feedback rating represents the satisfaction of customers within the past 12 months, while the number of completed transactions indicates the seller's level of experience on eBay. Leave feedback about your experience at the end of the transaction to inform future buyers.
Conclusion
Modern PC games continuously push the boundaries of graphics and game play, and high-end PC desktops or all-in-ones are often needed to handle them. Many of these machines are designed specifically for gaming and can be used straight out of the box. To find the best units, consider the graphics card. Look for systems that have at least a 1GB card and choose two cards for superior performance. It is also important to consider the machine's CPU. Quad-core processors can handle advanced 3D graphics without lag times or choppy frame rates. Select PC desktops or all-in-ones with at least 1TB of hard drive storage to ensure games can be installed with enough room for other files.
A large high-definition monitor can create an immersive gaming experience. Monitors can be as big as 27 inches, although it is also possible to connect to an HDTV for a truly large screen. Consider the types of input and output ports on the machine and choose PCs with a built-in microphone if online gaming is important. The price of a machine indicates its performance level, but it is not necessary to choose the most expensive for a solid gaming experience. Consider the type and age of the games being played and decide how important it is too have every minor detail displayed during game play.
A high number of PC desktops and all-in-ones are available from sellers on eBay. Browse the range of products to find computers that can enhance the next gaming session.