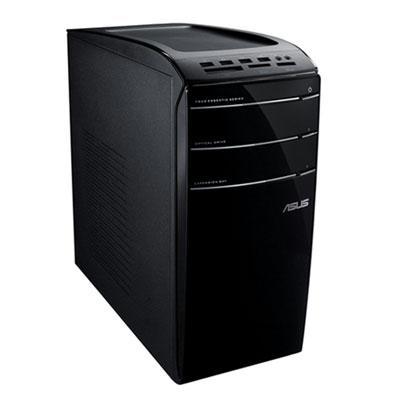 Over the last decade, computers have transformed the landscape of music production. In the past, pricey studio rentals were required to record and edit even the simplest kind of music tracks. Today, musicians everywhere can create their own professional-sounding recordings using a simple home computer. However, professionals often require high-end products or special audio upgrades for common home laptops and desktops, to create superior quality audio content.
For example, Apple´s GarageBand App can be even run on the iPad, turning this small mobile device into a full-fledged 8-track recording station. While professionals are not likely to make recordings on an iPad, this type of easy setups can be a lifesaver on the go. Naturally, music pros are more often seen working on high-end desktops and all-in-ones, though some prefer high audio performance laptops.
The choice between Mac and PC for the audio professional is a very personal one. When choosing PCs, the number of audio mixing and recording programs available to the user greatly increases, although some software developers offer their products in both Mac and PC versions.
In order to select the right PC desktop or all-in-one for music production, it is essential to know some of the basics of Digital Audio Workstations (DAWs) and sound card types. Additionally, it is important to understand the difference between using a laptop and a desktop or all-in-one for music production. Finally, it can be useful to learn about some of the most popular professional audio computers on the market today.
Basic Desktop Home Studio Setup
When building a home studio that is not moved often, desktops and all-in-ones are the ideal solution. A powerful desktop, like the HP Pavilion p7-1067cb, can do the trick, as it offers sufficient processing power and storage capacity to run professional DAWs and save professional tracks. When occasional on-the-go music recording might be occasionally needed, this desktop setup can be successfully complemented with a laptop with good audio capabilities, like the Dell XPS 15z.
In terms of software, beginners can opt for basic recording and editing platforms, such as Audacity, while professionals can install Reason, Cubase, Protools, etc. To complete the basic setup, a set of powerful speakers and a pair of studio-quality headphones can provide superior yet affordable sound quality. After all, music production is all about creating a listening experience, and no home studio can be complete without excellent speakers and headphones.
Sound Cards
Some basic concepts are required to understand how sound cards work. Sampling is the process by which the amplitude of analogue sound waves is captured. Bit depth is connected to the number of audio energy levels present in each sample. Sample rate refers to how many times per second the waveform is being sampled by the system´s A/D converter; a higher sample rate basically means higher quality.
Choosing the Right Sound Card
To establish some parameters, CD quality is at 16-bit and 44.1 kHz. For music production, it is optimal to go above CD quality, for example, choosing a computer with a 24-bit and 44.1 kHz sound card. On the other hand, a superior quality, 24-bit and 192 kHz sound card can produce high resolution audio for the most ambitious projects. However, it is important to understand that a higher sample rate can also produce bigger files that can take up a sizeable amount of hard drive space.
Budget is also a consideration when purchasing a professional sound card, as some high-performance products can be rather pricey. Compatibility is also a concern, as not all sound card drivers are compatible with all audio mixing programs. Moreover, these drivers need to be compatible with the operating system at hand.
Sound cards come in different formats, PCI and PCIe sound cards can be integrated within desktops, Firewire options can be plugged into both laptops and desktops, whereas Cardbus can be used with laptops. On the other hand, USB cards are seldom recommended, as they have been known to cause problems with audio production.
DAWs
A Digital Audio Workstation,, or DAW, is made up of four elements: the computer, the audio interface or sound card, the audio editing software program, and a minimum of one music note data input device. Music input can occur via a mouse or all-in-one touchscreen, a MIDI keyboard or an instrument mixing board. Sound cards are in charge of converting analog signals into digital form for further editing and processing. Basic smartphone DAWs are known as MAWs, and they are commonly used for on-the-go recording, for example, in the case of journalistic interviews.
Music Production Desktops
There is a simple reason professionals and amateurs alike usually prefer desktops to laptops and all-in-ones for music production. Namely, both all-in-ones and laptops provide few customisation opportunities. Basically, any desktop can become a great music production workstation by adding the right components and accessories. However, a few all-in-ones offer a high audio performance and superior compatibility and connectivity for use with professional sound cards.
Dell XPS One 27 Touch All-In-One
One of the market´s top-rated all-in-ones for music production, the Dell XPX One 27 features a realitively fast processor, a seamless touchscreen, useful HDMI in and out ports, and quality sound. Flawlessly optimised for the popular Windows 8 system, this is an ideal all-in-one for both semi-professional and professional music projects.
Features and Design
This DELL computer&´s 27-inch screen makes it very comfortable for working with audio editing software. With a slim design, this all-in-one features a support arm that controls both tilt and height, allowing the user to select the most comfortable display position, depending on the task at hand. In terms of ease of use, the included wireless mouse and keyboard are certainly a welcome addition to this all-in-one powerhouse, which has been compared to the iMac..
Specifications and Performance
The system features and Intel Core i7 processor with 16GB of memory, a 32GB mSATA cache drive, which helps speed up operations, and 2TB of storage. With these specifications, the Dell XPS cannot only handle music production, but also intense HD video editing.
At a lower price that the iMac, the XPS One 27 Touch offers a very similar performance to Apple´s signature all-in-one in terms of music production capabilities.
Specially Designed For Audio
To cater to the market´s high demand for high-end music production desktops and all-in-ones, some manufacturers have created computers that are especially designed to handle professional music production. For example, Rain has been quite successful with its mobile audio workstations, especially the Livebook A2, which is ideal for DJs and anyone looking for smooth on-the-go audio performance.
Bypassing some of the disadvantages of being a laptop, the Livebook A2 is powered by Intel´s Ivy Bridge Core i7 dual and quad-core mobile processors, and offers a special feature called Quiet Cool Design, which ensures that music recording is not interrupted due to overheating. Additionally, this laptop is fully upgradeable, just like any common desktop.
Specially designed music creation computers are often optimised for use with Pro Tools, Reason, and other similar music editing programs. Plus, they are usually already customised for audio input and playback, and come complete with suitable sound cards and drivers.
Another interesting line of music production-ready computers comes from ADK Pro Audio, a successful niche manufacturer. In terms of desktops, the high-end option by this manufacturer is the music-studio ready Quad Pro, which features a Core i7 Ivy Bridge processor, 32 GB DDR-3 1600, and an Intel Z77 Chipset. Additionally, it offers 12TB of storage and a dual layer DVD and Blu-Ray drive, with the option to add Xtreme Quieting, for convenient noise reduction.
How to Buy Desktops and All-In-Ones for Music Production on eBay
A good way to search for music production desktops and all-in-ones on eBay is to input desktops and all-in-ones into the site´s search bar. After that, you need to select some of your desired specifications. In terms of professional music editing, one of your top concerns must be the type of processor powering the computer. The more powerful the processor, the better the device can handle professional music production. It is possible to select your desired processor type through the various filters.
If you also prefer a certain model or manufacturer, you have the opportunity to select that too. Likewise, you can choose whether you prefer a desktop or an all-in-one. After refining your search this way, you can look for products that might fit your budget and look at their individual specifications, to find out if they can be compatible with your preferred sound card or music editing software.
Once you have selected a suitable item, it is time to ask the seller any question you may have, check the seller reputation, and read about postage fees and delivery policies. eBay offers a very reliable feedback system, which can help you choose a trustworthy seller and a product that has consistently satisfied clients in the past.
Conclusion
Music production is a very demanding activity for common home computers. Although upgrading a standard desktop can create a powerful audio workstation, professionals often opt for high-end products, such as the iMac or superior audio performance PCs like the Dell XPS One 27.
There are many factors that influence a desktop or all-in-one´s music production capabilities. Sound card, sound input, sound editing software, and computer combine to form what is known as a DAW. As DAWs are only as good as each one of their components, sound card and input quality play an important role in determining a system´s professional audio performance level.
Some computers are specially designed to work with audio, which reduces needed customisation to a minimum. Nevertheless, professionals often prefer high-end products by well-known manufacturers, such as Apple or HP,, rather than audio computers designed by small manufacturers specialised in audio.