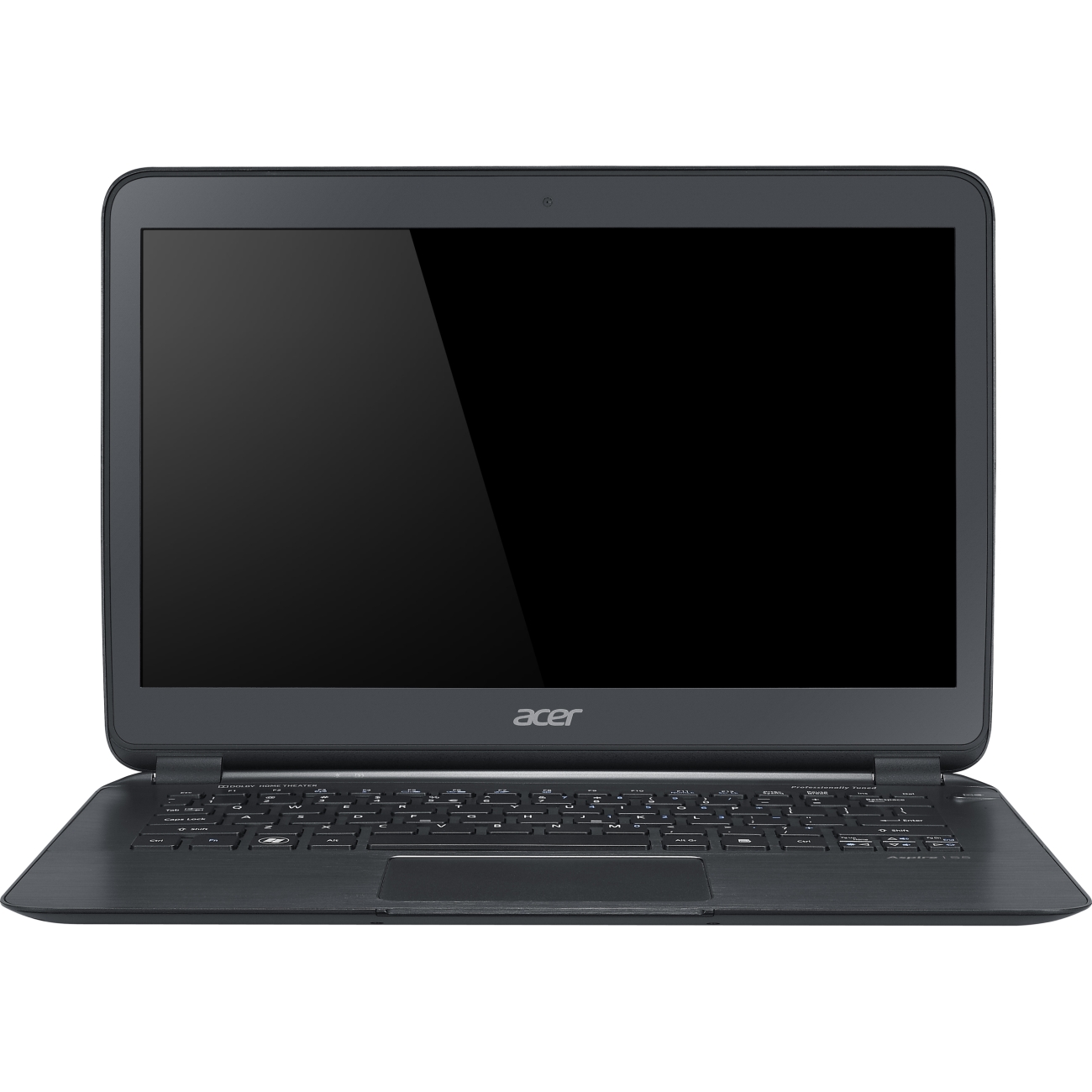 Getting value for money spent is not as much about finding the lowest price on an item, but about finding a the item that fits both the budget and the needs of the buyer. When shopping for laptops and netbooks with the intent of getting good value for the money, buyers need to consider price first. Laptops and netbooks cover a wide range of prices, from bargain, bare-bones models to premium models with all the latest technology.
With a budget in mind, buyers can then figure out which machines offer the features and specifications they need, yet still fall within their price range. Buyers must pay attention to processor speed, hard drive capacity, and memory in order to get a machine that is affordable and can still do what they need. Battery life and screen resolution also play a part in both price and performance. Knowing what to look for and what to avoid when shopping for a laptop or netbook that is a good value saves shoppers time and money, and brings buyers the peace of mind in knowing they bought a machine that meets their needs.
Choose a Price Point
Setting a budget is important when making any large purchase. The features and specifications of a laptop or netbook determine its price. Buyers need to know what they can afford to spend in order to decide the base level of features and specifications within their price range.
Bargain Laptops and Netbooks
The lowest priced machines work well for web surfing and word processing, but often lack the capabilities necessary for higher computing demands. Laptops and netbooks in the lowest price bracket are typically equipped with older processors and inexpensive parts. They have less memory and smaller hard drives. The cheapest laptops are usually either second hand or refurbished, but can still be bought in good condition.
Midrange Laptops and Netbooks
The majority of laptops and netbooks on the market fall into the middle price range. These devices come equipped with newer processors and slightly more memory. Buyers should find that these machines have better graphics and bigger hard drives. Their improved specifications give them more computing power and faster response times.
High End Laptops and Netbooks
In general, the more money spent on a laptop or netbook, the better the capabilities and performance of the machine. Devices in the top price bracket are better built and feature the latest processors, discrete graphics, large hard drives, and ample memory. High end laptops are typically designed to handle heavy gaming and video editing, and are preferred for tasks such as business presentations. While few netbooks can handle the demands of gaming and video editing, pricier models have considerably bigger hard drives for storing video and music files, and more memory, which improves performance.
Decide on Specifications and Features
In short, buyers need to know what they require of a laptop or netbook in order to decide which model to purchase. Selecting a device based on its components and specifications is not always easy, though. Although higher priced machines feature better parts and performance in most areas, they do not always offer enough added value to make up for the increase in price. Buyers should focus on the device as a whole to determine if they are getting a good value.
Internal Specifications
The internal components of a laptop or netbook have the most impact on the overall price. Buyers need to determine how much processing speed is reasonably necessary to meet their demands, as well as their minimum requirements for memory, hard drive, and other internal components. These specifications are difficult to change on a portable device, so buyers should consider carefully or they risk purchasing a machine they may quickly outgrow.
Processor
The processor is best described as the engine of any computer. The type of processor in a laptop or netbook depends upon the size of the machine and what it is designed to do. A processor's performance depends upon a combination of speed and efficiency. Applications run faster with faster processing speeds. But higher speeds mean higher running temperatures, which can be an issue in small devices like laptops and netbooks. Some processors with lower speeds are actually more efficient and, therefore, perform better.
The number of cores in a processor also affects performance. Processors with dual- or quad-cores contain copies of themselves, which allows different programmes to run using different processors, resulting in faster speeds and minimal heat production.
Hard Drive
The size of a hard disk is an important consideration. They are difficult to replace in portable devices, and in some cases, impossible. Hard drives are the one feature where spending more money is almost always a better value.
The most expensive laptops and netbooks often have solid-state drives, which use flash memory instead of the spinning disks of traditional hard drives. Solid-state drives are fast and durable, but much costlier than hard disk drives. Less expensive hard disk drives are slower, but buyers generally get two or three times the storage capacity for their money.
Memory
RAM, or random access memory, is one of the least expensive but most important components on a computer. Buyers need to consider not only the amount of memory installed on a laptop or a netbook, but the maximum amount of memory that can be installed on the system. Many systems feature slots that allow for easy memory expansion. A laptop or notebook needs enough memory to support any applications and programmes that are running. Buyers who tend to run more than one program at a time probably need a system with more RAM.
Networking
Access to the Internet is a practicality that few can do without these days. Buyers should look for laptops and netbooks with built-in modems and wireless capabilities. For devices that do not come equipped with built-in wireless, external wireless adaptors are another option.
Graphics and Screen Resolution
The display and the graphics processor provide the video capabilities of a laptop or netbook. The size of the screen and the resolution determine image quality. Screen resolution is constantly improving, so it is easy to find a device with good resolution for a fair price. Buyers who plan to watch movies on their device may want to consider getting one with a wide screen. Many systems now feature integrated graphics, which means the CPU does the graphics processing. This removes the need for extra hardware.
External Specifications
The external characteristics of a laptop or netbook factor into the price as much as the internal components. The size, weight, and durability impact how portable these devices truly are. Other practical features, such as battery life and external ports, also affect the usability of these machines.
Size and Weight
Size and weight are directly related when it comes to laptops and netbooks, and both characteristics impact the capabilities and price of a device. The smallest, lightest devices lack extras like disc drives, but are easy to transport and store. Before investing in a larger laptop or netbook, buyers need to pick up the device and consider if the weight and size of it are something they truly want to carry around. Another consideration is the size of the keyboard. Smaller devices have smaller keyboards, which may make it difficult for people with large hands to type on them.
Durability
In general, laptops and netbooks are subjected to a fair amount of abuse. They are stashed in bags, carried through airports, dropped, and may even be the victims of spills. Less expensive models are made of plastic. Units with metal cases cost more, but are much more durable.
Battery
Battery life on a portable device is key consideration. The minimum useful battery life is about two hours, but many systems feature batteries that last longer. A user who requires more battery life should look for a model with a media bay that doubles as an extra battery slot, or purchase an extended life battery.
Ports
Features that allow for expansion are a good investment. Extra slots for memory, communication ports, and replaceable drives allow users to improve function and performance. Plan ahead when purchasing a laptop or netbook and look for a device that has at least some expansion capabilities.
Software and Operating System
Computer makers load bundles of trial software onto their machines in a marketing effort designed to improve their profit margins. The rule of thumb is that the less expensive the machine, the more pre-installed trial and sample software installed at the factory. While it is time consuming to remove all this bloatware, getting rid of it usually results in a cleaner, much faster system.
The operating system on a laptop or netbook has a huge bearing on the functionality and price of the device. Some operating systems are known for running faster with lower memory and processing requirements, but buyers may not be able to run some gaming programmes on these. More expensive operating systems give greater flexibility and offer more features, but are memory hogs and slow systems down considerably.
A Word on Warranties
Portable devices are more prone to problems and breakdowns. Check the manufacturer's warranty before purchasing to avoid any surprises if any issues should arise. Laptops and netbooks are expensive to repair, so the peace of mind a warranty brings may be a good value for an expensive device that sees heavy use.
Buying Laptops and Netbooks on eBay
Buyers can find numerous laptops and netbooks for sale on eBay. A large inventory of new, used, and refurbished computers, parts, and accessories makes finding the right laptop or netbook fast and efficient. Buyers can browse the inventories of thousands of sellers from all over the globe. A number of sellers offer free shipping or local pickup, which allows a buyer the opportunity to see the device before paying for it.
There are a few ways to find laptops and netbooks on eBay. From the site's home page, users can enter general topic search terms like "netbook" or more specific terms like "Dell netbook". Additionally, buyers can navigate through the many individual categories associated with laptops and netbooks to find one with the features they need.
Once buyers find a listing for an item they want, they can view detailed product descriptions and customer reviews about that item, as well as access information about the seller who listed it. Reviews and seller feedback is a feature on eBay that everyone should take advantage of.
Conclusion
It is tempting to purchase the lowest priced laptop or netbook no matter what the budget or specifications required. However, a low price does not always mean a good value despite the fact you can find refurbished technology in good condition. A little more money spent on the right features at the time of purchase can end up being the difference between a machine that lasts a year, and one that gives the buyer several years of trouble-free usage.
Shopping for a laptop or netbook is not an easy feat, as there is a long list of features and specifications that must be considered. But with careful thought and planning, it is possible to find a laptop or netbook that is a good value for the money and has all the features the buyer needs. As these devices grow in popularity, their performance and portability increase, making it possible to find higher quality and more features at lower prices.