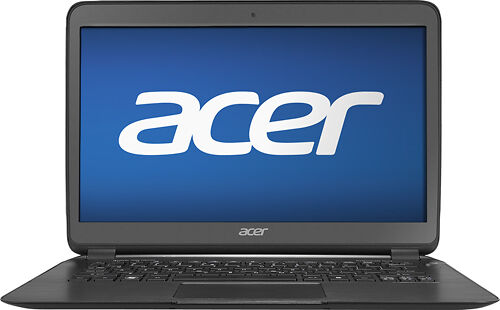 Students on an academic track in life are hard-pressed to get school work done without some sort of computer at their disposal. With classes that require hours of research and pages of written reports, a laptop is a worthwhile investment. Those who prefer to work on a desktop or all-in-one at home can opt for an inexpensive netbook for taking notes and surfing the Web. Even teens who choose vocational training can benefit from owning a PC laptop or netbook. Whether the computer is for secondary school, university, or sixth form, shoppers must start by assessing the student's unique needs.
By comparing the various features and capabilities offered by PC laptops and netbooks, buyers get a general sense of their strengths and weaknesses. Once they are familiar with these two types of compact personal computers, it becomes easier to choose the appropriate option. In some cases, budget is the deciding factor for shoppers. Since fairly affordable models are available in both types, buyers are encouraged to browse around for the best possible prices. PC laptops and netbooks are sold by electrical and computer retailers; they are also available through online sources such as eBay.
Laptops vs. Netbooks: A Quick Comparison
Before moving on to student-specific concerns, it is helpful to begin with the basics. By comparing the features and capabilities of both PC laptops and netbooks, shoppers become aware of the differences between these two products. While both excel at connecting to available wireless networks, netbooks lack the power and performance offered by laptops. For this reason, netbooks are not always a suitable choice for people who plan to rely heavily on their portable personal computer.
PC Laptops
In general, laptops are the preferred computer choice for people on the go. Highly portable and full of possibilities, a PC laptop can serve as a person's one and only computer for business or personal use. A laptop can be counted on to get the job done, and the included features can be tailored to a person's interests and intended usage. These characteristics make laptops versatile, powerful, and capable of a wide range of functions, both basic and specialised.
As far as price is concerned, affordability often depends on the processing speed, storage capacity, and the number of optional features. Laptops with big screens, fast processors, and tons of memory tend to be more expensive than more basic models. Popular PC laptop manufacturers include:
Netbooks
Also called notebooks, netbooks are small and relatively simplistic in nature. They are not designed for heavy computing, but rather for completing basic tasks like checking email and browsing the Internet. Incapable of the multitasking people have come to expect from laptops, netbooks are often thought of as companion computers. In many cases, owners also use a desktop or all-in one for their heavier computing needs.
In general, netbooks lack the RAM and processing speed to run media-rich applications or multiple programs all at once, but there are still plenty of worthwhile benefits to owning one. For instance, they are smaller than laptops and more lightweight. Netbooks also offer a longer battery life, and sometimes functionality can be expanded with auxiliary components connected via Bluetooth or USB. Popular netbook brands include:
Basic PC Laptop and Netbook Features at a Glance
This chart looks at some of the factors people consider when shopping for computers. Important laptop and netbook characteristics are compared side-by-side for easy reference. While there are certainly exceptions to these product generalities, by and large, the following comparisons hold true.
| Buying Consideration | PC Laptops | Netbooks |
| --- | --- | --- |
| Price | Less affordable | More affordable |
| Processor | Faster | Slower |
| Operating Systems | Generally able to run latest version of Windows | Not always compatible with latest version of Windows |
| Screen Size | Larger | Smaller |
| Keyboard size | Larger | Smaller |
After getting a general sense of the differences between laptops and netbooks, students must determine which type of computer most appropriately suits their needs and preferences. This can be done by taking a look at the ways in which students use computers for productivity and entertainment purposes.
How to Select Computers for Students
Once shoppers figure out the major differences between laptops and netbooks, the next step is to analyse how the student plans to use his or her computer on a day-to-day basis. After deciding which functions and features are absolutely necessary, students must eventually decide if a laptop or netbook fits the bill. Only then can they can begin to comparison shop for the best possible model. The following tips are geared towards shoppers who are still unsure whether a netbook or laptop makes more sense for their situation. By considering how each type can assist them in their studies, students can determine which one best suits their current lifestyle and class workload.
Explore All That Laptops Have to Offer
While netbooks are capable of the basics, laptops are much more powerful. Parents who are sending their children off to school without a desktop computer are likely to choose laptops instead of netbooks. As the name suggests, they can sit in a student's lap during study group, or accompany them to class for taking notes. Younger students who learn on a laptop are building important computer skills for the future.
Larger keyboard sizes make it easier to type, and larger screens are less awkward to look at for extended amounts of time. Laptops can also double as a source of endless entertainment, including gaming, movies, and more, depending on the model. Ultrabooks are a noteworthy subclass of laptops that offer sleek design and fast speeds paired with lightweight portability. In terms of power and productivity, they provide an option that falls somewhere in between laptops and netbooks.
Consider the Benefits of Owning a Netbook
Pared down functionality is not always as burdensome as some people assume. In fact, netbooks are often the perfect compromise for younger kids. Parents can ease their pre-teen children into the adult world of computers with a netbook for homework and keeping in touch. They are easily brought along to the library or a friend's house, and with limited capabilities, kids are less likely to goof off rather than get to work.
Netbooks are not designed for heavy gaming or media purposes, which cuts off many of the distractions students face. They are more useful for Internet research and word processing, which makes them perfect for completing less complex primary school homework assignments. While university students without a desktop or all-in-one are probably better off with a laptop, a netbook is a valid option for those who are looking for basic capabilities at an affordable price.
Buy PC Laptops and Netbooks for Students on eBay
If you or your child requires a computer for school work, there are numerous options available. To make your shopping experience a pleasant and productive one, eBay provides a easy-to-use search platform to help you find the right device. On eBay, you can quickly find new, used, and refurbished computers and technology without leaving the comforts of home. Once you decide to purchase a PC laptop or netbook, get started by browsing a large range of suitable models. If you already know which make and model you are hoping to find, you can conduct an advanced search to find that specific computer.
How to Find Products on eBay
To start shopping, search a broad keyword like "laptop" or "netbook". This allows you to see everything eBay has to offer. If this approach produces too many results, use search refinements like price and condition to narrow down your options. You can also shop for a specific brand or model on eBay. For instance, try searching for a "refurbished Dell laptop". Targeted search words such as these produce fewer results overall, but they are more likely to match your requirements. When choosingbetween several product listings on eBay, you can save them to your watch list for easy reference.
Conclusion
The majority of students, especially those at the college and university level, need a computer in order to complete their assignments properly. Computers are essential for research and word processing, and they also come in handy for staying organised and in touch with family, friends, and teachers. Students expect a lot out of their computers, so it is no surprise that many choose a laptop rather than a netbook. While netbooks are superior in terms of portability and affordability, they are not nearly as multifunctional as PC laptops. In most cases, netbooks are purchased as companion computers.
Laptops are appropriate for people who only plan to work on one computer, while netbooks are often used in conjunction with a larger system like a desktop PC or an all-in-one unit. Students looking for an affordable option may opt for a netbook to save money. Either way, it is crucial for students to carefully assess their needs before shelling out money for a laptop or netbook. In the end, only they can decide which type of computer can best assist them in achieving their academic goals. Whether students choose a laptop or netbook, eBay has hundreds of different models to choose from.