Fake vs Original NINA RICCI perfume.
Recently I bought a 80ml NINA RICCI NINA women's perfume and found that it was fake so want to share what to look at on a real one. My current bottle of NINA was bought by me, in duty free shop in Helsinki airport, so I have no doubt as to it's authenticity. My NINA is on the right (the half empty bottle). The fake NINA is on the left.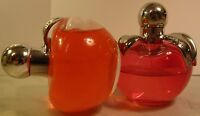 1. The glass of real perfume Nina Ricci has own colour ( perfume Nina has red glass (on the right)). Fake bottle has white transparent colour, and perfume (!!) has red colour (on the left).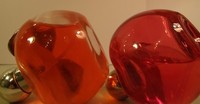 2. Each (!!) Nina Ricci's bottle has own number engraved on a bottle's side (small sign, about 4mm.x7mm.), which is absent on fake bottle.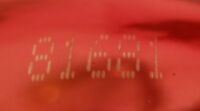 3. The letters on the bottles bottom of fake perfume have bold type and easily can be removed, because they are just painted (on the left). The letters on real bottle are elongate and non-bold, impossible to remove, because they are engraved (on the right).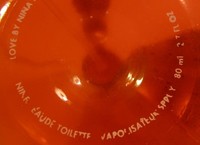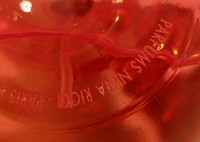 4. And finally, fake perfume has absolutely another smell, which disappeared after 15 min.
Thank you for reading and happy eBaying!