PS3 EyePet Move Edition
If you are looking to buy the EyePet game and want the Move edition or are thinking of buying a Move controller soon read below!
If you buy the regular (non-move) version like below
(You can buy this with or without the PS3 Eye camera if you already have one):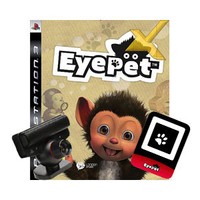 If you want the move edition this is a FREE download upgrade from the PSN (playstation network) on your console. Just open the Playstation Store and go to All Games and Search for EyePet - you will find all the free accessory packs you can download and the free Move upgrade. This will then let you use your Move controller in the game.
If you just want the move edition you can also buy the specific move release as shown below: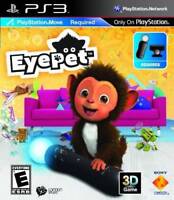 I would also recommend you buy a camera clip for you TV to keep your camera securely in place.
These are available on eBay click here:
PS3 Eye Mount Bracket
as shown below: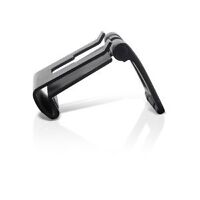 I found buying the PS3 eye camera, EyePet game and Move controller separately worked out cheaper than buying a bundle pack but it depends on what is available on ebay at the time. The PS3 Eye is also available with the game "Eye of Judgement" which is a card based game so if you could get a copy with camera cheap it will also give you another game to play with the camera.