The next-gen consoles, the
Sony PS4 and Microsoft Xbox One
, are no longer just for playing games; rather, both are designed to be the centre of your home entertainment.
In this regards, buying a console is also investing in future entertainment, giving you a single box that does a job that you'd previously need many products for. As each product is designed to be around for years, you can rest easy that it will get updates to keep you up-to-date with the latest entertainment services. You'll be surprised at what each one is capable of, as we round up our six top features.
Media streaming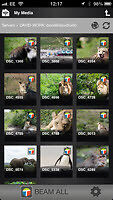 While the previous consoles (PS3 & Xbox 360) were decent media streamers, neither the PS4 or Xbox One currently allows you to stream music directly from a media server. While this will most likely to be enabled later for both soon, for now you can beam content to the Xbox One from your smartphone, tablet or Windows PC.
To do this, you have to download and install Xbox Video and Xbox Music on your Xbox One from the store. Go to Settings, Preferences and enable the PlayTo Streaming option. From a DLNA compatible app, such as Townky Beam, you can select media from your home network and send it to your console. You can also use the 'Play To' menu on your Windows PC, which you get by right-clicking a media file.
Catch-up TV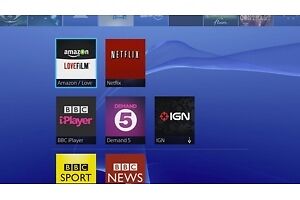 Catch-up TV is a great way to watch programmes that you missed on their first broadcast. It's also becoming a way to watch unique programming, with the BBC announcing that BBC Three is going online only.
Fortunately, both the Xbox One and PS4 let you watch a variety of catch-up services. Currently, they differ in support. Xbox One supports 4oD and Demand 5, with iPlayer coming later in the year; PS4 currently supports iPlayer and Demand 5, although we'd expect ITV Player and 4oD to come later, as these were available on the PS3.
On-demand films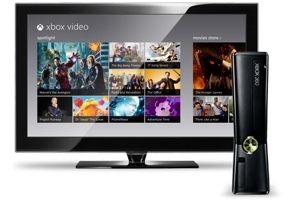 You can get the latest in home entertainment through your console, with on-demand video available for both. Netflix and Amazon Prime Instant Video (previously called Lovefilm) are available on both consoles, giving you thousands of on-demand TV and films.
If you're after more recent TV programmes and films, Xbox One supports Blink Box, which lets you rent newer titles, and Now TV, which lets you watch a range of Sky channels, including sports, movies and entertainment, for a monthly fee.
Both consoles have their own movie rental services, too, with the Sony Entertainment Network for PS4, and the Xbox Video for the Xbox One.
Music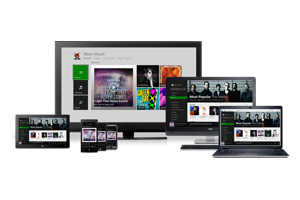 While neither console currently has a Spotify app, both have their own similar services, letting you stream millions of songs over the Internet. For Xbox One, there's the Xbox Music Pass. There's a free version, which lets you stream songs, although you also get adverts. For £8.99 a month, you get an ad-free service, plus PC, tablet and phone streaming and more than 70,000 music videos.
Sony has the Music Unlimited service. There's no free version, but the entry-level Access version costs just £4.99 a month and lets you stream to your console, Mac or PC. Spend £9.99 a month on the service, and you also get streaming on your phone and tablet, too.
Video calling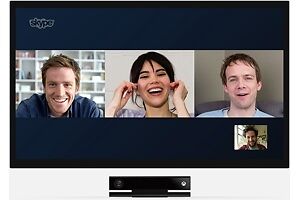 You can also turn your console into a hub for keeping in contact with friends and family, making video calls over the Internet. With the Xbox One it's simple, as the console ships with the Kinect camera, letting you fire up the free Skype app to call other users on any platform.
The PS4 isn't quite as well accomplished, with no Skype app at the moment, but the optional PlayStation Camera lets you communicate with other PS4 users over the Internet.
HD films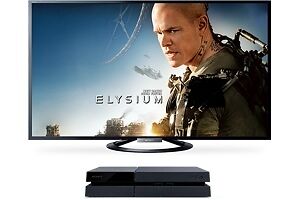 As both the Xbox One and PS4 have built-in Blu-ray drives, you've got a world of high-definition entertainment available to you. Both devices are extremely quick, making it easier and faster to load discs than a lot of dedicated Blu-ray players, so you may be able to clear your living room of one device.
Hook either console up to a surround-sound system and you'll also get full-on soundtracks that immerse you with the on-screen action. With this final component, your next-gen games console, truly is the your home entertainment hub.
The PS4 vs. The Xbox One
| | PS4 | Xbox One |
| --- | --- | --- |
| Catch-up TV | | |
| iPlayer | Yes | No |
| ITV Player | No | No |
| 4oD | No | Yes |
| Demand 5 | Yes | Yes |
| | | |
| On-demand | | |
| Sky Now | No | Yes |
| Netflix | Yes | Yes |
| Amazon/Lovefilm | Yes | Yes |
| BlinkBox | No | Yes |
| | | |
| Other services | | |
| Music services | Sony Music Unlimited | Xbox Music |
| On-demand video | Sony Entertainment Network | Xbox Video |