Coil Springs
Although coil springs are durable, they don't last forever. They don't wear out but they will need replacing when the vehicle handling begins to change, from heavy bounces to saggy, rougher driving experiences. Not all coil springs are the same due to the vehicle size weight and type.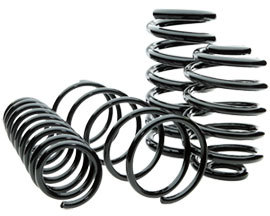 Why you need to replace them
During the winter months with the rain, snow and cold weather is not a great mix for any springs especially if you like to go off road or having trouble with your local pot holes. These put extra strain on the springs and could cause the problems stated above. Making sure you get the correct spring for your vehicle is such an important factor as you can get factory, heavy duty, standard, sport suspension and more for some vehicle. In this day and age you will find multiple manufacturers with use the same spring on a range of their own vehicle along with their competition.


Ebay Compatibility List
eBay offer a great vehicle return service but this is returned on the k-type number and description. As we offer a free vehicle check to make sure you gets the right part first time by offering a free check service which is returned on your vehicle reg number. This is cross referenced by the information from the DVLA and manufactures information build sheet. So give us a call at Part Service on 01392 222400


Additonal Information
We can't always guarantee the correct part as sometime information is not correct we do how endeavour to try are best to make sure you do get the correct parts each time. ALSO remember sometime your mate down the pub is not always right as we have all found out at one time or another.