In business since 1935, Paslode is one of the leading producers of cordless and pneumatic nailers and their accessories. Professional carpenters, roofers, and other tradesmen regularly use their tools on the job. Before purchasing a Paslode nail gun, buyers may want to consider the attributes of various types of nailers.
Paslode Air Nailers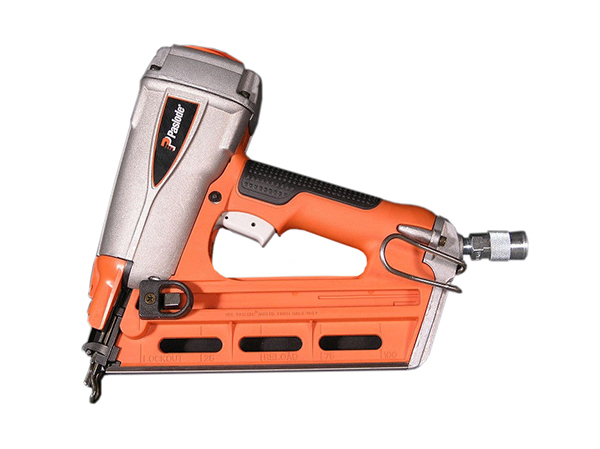 Paslode manufactures a wide range of pneumatic nail guns, including their 50th Anniversary Pneumatic Framing Nailer, which is intended for use by framing carpenters. These air nailers use an air compressor to rapidly and effectively fire each nail into wood or composite materials. Compared to a hammer, Paslode air nail guns can fire up to 12 nails per second. The company produces nailers for use in framing, roofing, and finishing. Some Paslode nail guns are super lightweight, so you may not need a heavy duty air compressor to fire them. Each nail gun also requires different nails and has specific magazine angles, the angle at which the nails load into the gun.
Paslode Cordless Nailers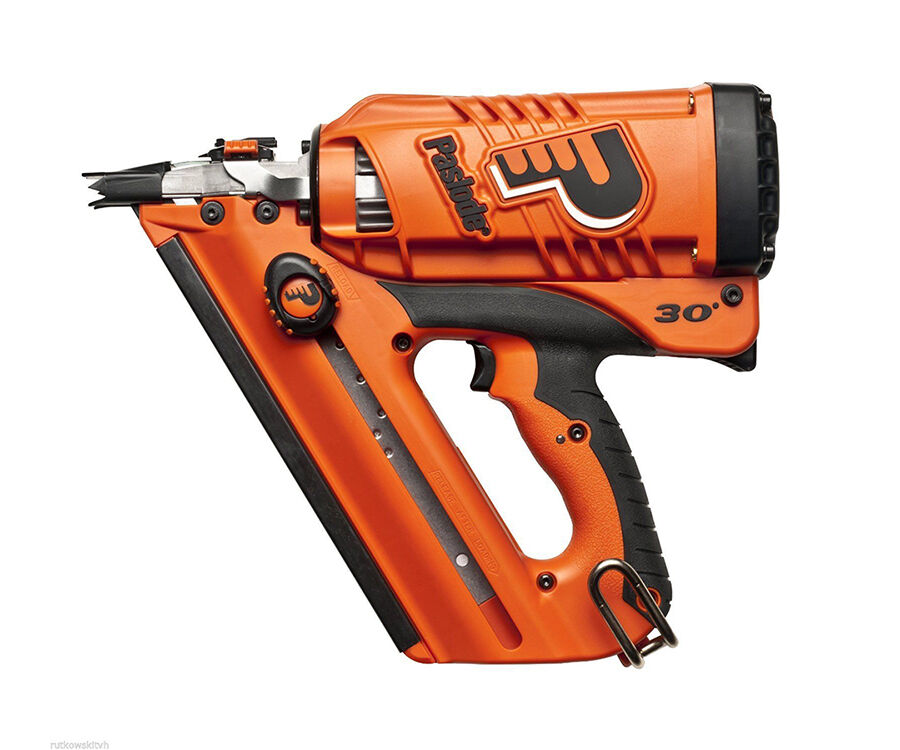 A variety of cordless nail guns are also available from Paslode for framing, roofing, and finishing work. Cordless nailers do not require compressed air for operation. These tools are self-contained, meaning they do not have cords, and they use a rechargeable battery and cannister of flammable gas for operation. A small amount of the gas is ignited by a charge from the battery which creates combustion and forces the nail out of the gun. Cordless nailers are just as fast as pneumatic nailers. These Paslode nail guns are useful for smaller projects, and areas where it is difficult to bring an air compressor. Cordless nail guns need more frequent cleaning compared to the pneumatic air gun too.
Paslode Nails and Accessories
Buyers should purchase Paslode nails and accessories to use with Paslode nail guns, as other accessories may not work properly with the Paslode nailer and may even damage the tool. Paslode provides both coiled and strip nails to fit their nail guns depending on the specification. Paslode coiled nails feature full round head nails, and the strip nail sets are full offset nail heads to make removal of a misplaced nail easier. All cordless nailers come with a rechargeable battery and a battery charger. Fuel cells usually come separately. Paslode fuel cells are formulated to work specifically with each model of nailer. Using another brand of fuel cell may cause damage or cause the nailer to require more frequent cleaning.