The Pentax K-x is a 12.4 MP, entry-level DSLR. Well suited for low light conditions for both still and video photography, the camera is compact and lightweight in style. It offers several improvements over its predecessor the K-7, including a maximum sensitivity of ISO 12800 with lower noise, a faster burst mode of 4.7 frames, and a maximum shutter improved to 1/6000 s.
Shooting Modes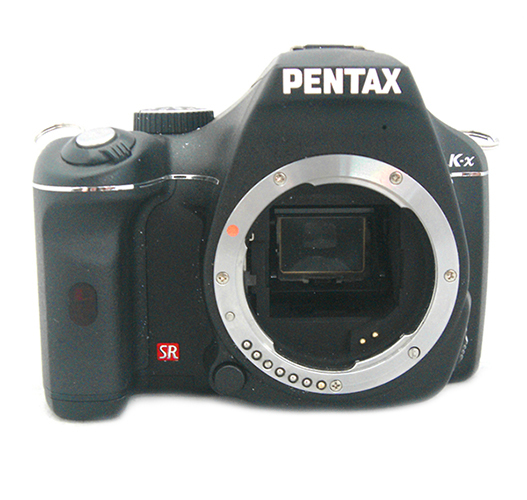 The Pentax K-x camera features a large shooting mode dial on its top, which offers dedicates modes for moving subjects, close ups and night portraits, flash off, macro, landscape and portraits, aperture priority, shutter priority, and manual. Each of which an auto picture mode and 10 different scene mode settings back up. Auto picture mode automatically detects scenes that require night scene portrait, portrait, landscape, and macro modes. Still, scene settings include a night scene setting, a surf and snow setting, a text mode, food, sunset, kids, pet, candlelight, and flash prohibited museum modes. The K-x also has three different focusing modes in live view: contrast optimisation, face detection, and auto focus, which detects up to 16 faces, then selects the main subject's face and captures it in sharp focus. Continuous capture can run up to 17 JPEG frames at an initial speed of 4.7 fps.
Display
This Pentax model allows users to view their captured images in several formats. Instantly scroll through the photos, view nine thumbnails simultaneously, zoom in and out up to a magnification of 16x, compare two images side-by-side, and see detailed information about each image by pressing the info button. Users can also erase single or multiple images, view a slideshow, rotate, resize, or crop images.
Digital Effects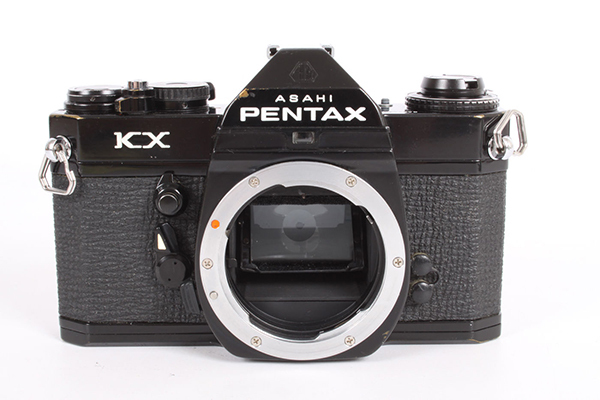 This Pentax K camera comes equipped with a wide variety of digital effects, which can be applied to JPEGs. These effects include Toy Camera, Monochrome, Retro, Colour, High Contrast, Soft, Extract Colour, Star Burst, Fist-eye, Pastel, Slim, Miniature, HDR, and a Custom mode. The camera shows a preview of what the effect will look like when applied. Still, the original image is preserved, as the effect is applied to a duplicate image for ease of mind.
Video Function
In addition to capture still images, the Pentax K-x digital camera records HD video files. Videos are stored as AVI files in either HD or SD, or 1280x720p or 640x416p, respectively; both with 24 frames. While there is no limit to recording time, the file size of each video cannot exceed 4 GB.