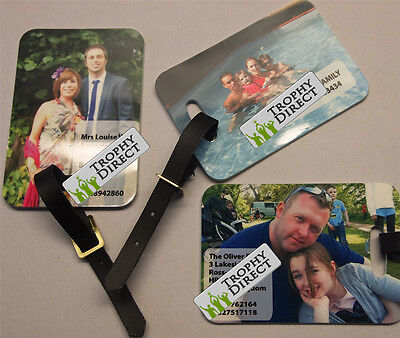 Add a caption
Personalised Luggage Tags by Trophy Direct
Click to edit caption
Getting your image to us
We are sure you have many photos to choose from for a personalised luggage tag. Many of our customers choose a family photo, one taken on holiday or their favourite holiday destination.
One thing is for certain, whatever the design we will do our best to bring it to life. Once you have decided on an image we ask you to email it as an attachment together with any instructions, name, address etc.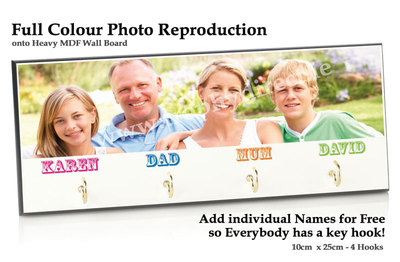 Add a caption
Another example of Dye Sublimation
Click to edit caption
Dye Sublimation - What's That?
Your Photo is printed using the latest dye sublimation process - your luggage tag holder begins life as a blank rectangle of plastic, but it has a special sublimation coating on it.
We print you image (using special inks) which in return is applied to the luggage tag or whatever else we decide to create. Using extreme heat, the inks turn to gas incorporated under a combination of temperature & pressure. Because the design is incorporated into the coating the surface is completely smooth and the design cannot be rubbed, scratched, or washed off. It will literally last a life time.
Finishing touches are applied and its off to the post office to ship your special one off item.