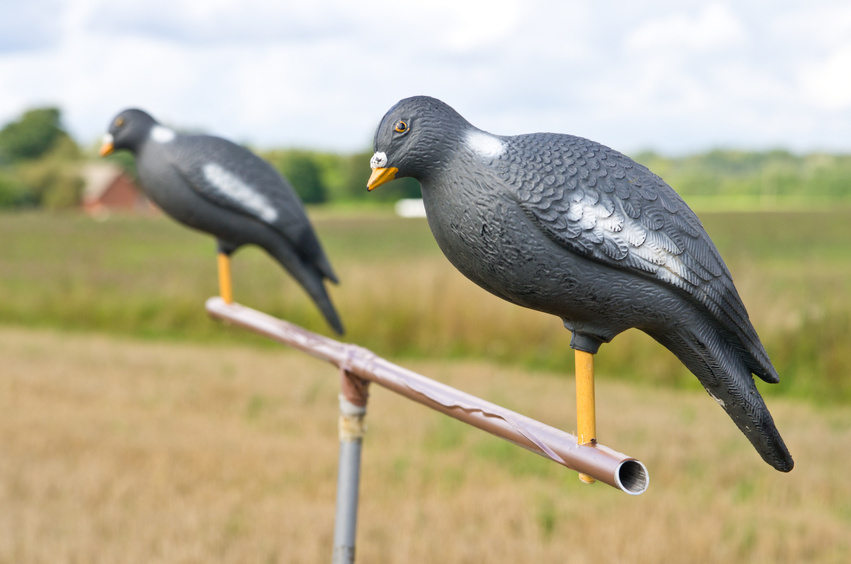 Shooting sports are a popular pastime throughout the UK, including pigeon shooting. In order to lure pigeons into a shooting range, pigeon shooters use pigeon shooting decoys, objects that resemble pigeons themselves. Anyone new to pigeon shooting may wish to take time to get to know the various types of pigeon shooting decoys before exploring their options.
FUD Pigeon Shooting Decoys
FUDs, or Fold Up Decoys, are two-dimensional, flat-pack decoys. These decoys expand out into a realistic three-dimensional interpretation of a pigeon. The enormous advantage of a FUD decoy is that a pigeon shooter can carry multiple decoys at once with ease. These decoys fold into a flat pack design no thicker than a few centimetres, allowing a shooter to fit them with ease into a pack with other pigeon shooting supplies.
Flocked Pigeon Decoys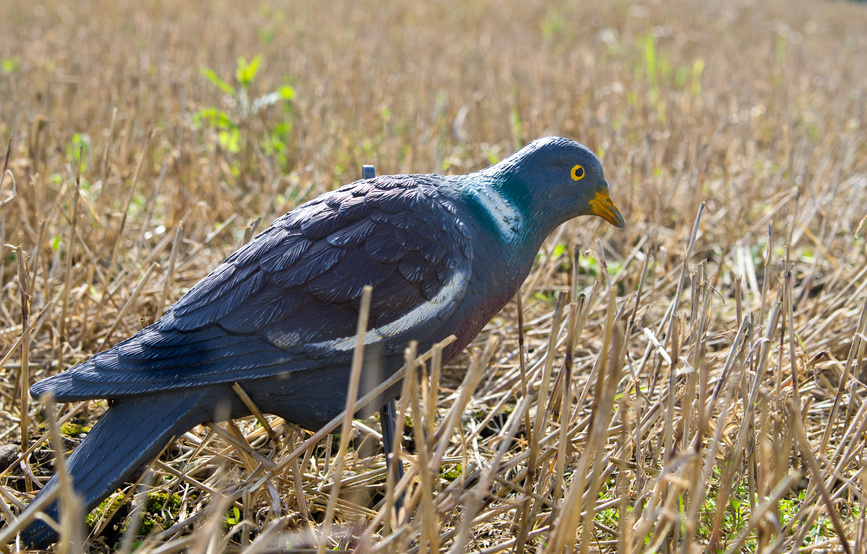 One of the most troublesome aspects of decoys that can make them unable to "fool" pigeons is their shine. Pigeon decoys that consist of plastic or even wood can reflect sunlight, creating an unnatural sheen that signals to pigeons that the decoys are not real. To combat this, many pigeon shooters turn to flocked pigeon decoys. These decoys use tufted materials, textured fabric, and even small feathers to create a non-reflective surface on a decoy. When placed out in a decoy pattern in bright light, these options reduce the chances that a shooter might scare off any pigeons. These decoys are often full-bodied pigeon decoys, making them some of the most realistic options.
Shell Pigeon Decoys
Shell pigeon decoys offer the same advantage as FUD decoys; they stack and pack neatly into a bag with ease. Shell decoys recreate the body of a pigeon as viewed from above on a single shell plane, which the shooter stakes into the ground with small, metal spring sticks. These sticks create a small amount of motion in the decoy, adding to the effect. Shell pigeon decoys typically come in large multi-packs, making it easy for a pigeon shooter to create any type of decoy pattern.
Flying Pigeon Decoys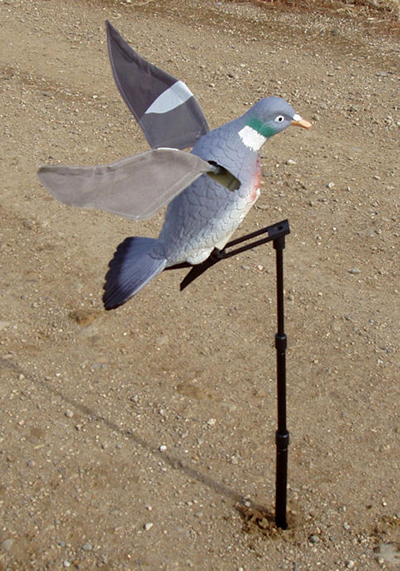 Flying pigeon decoys, such as the options available from Air Pro, simulate the look of pigeons in flight. They often feature moving wing components that mimic the movement of a woodpigeon or pigeon's wings. Flying pigeon decoys are often used in tandem with a pigeon flapper, a rotating device that spins and moves the decoys in the air to enhance the visual effect even further. In the past, many pigeon shooters used dead, real pigeons on these flappers, but with the rise in quality of full-bodied and flying decoys, more and more shooters are turning to these more convenient alternatives.