Hi. Welcome to my quick check guide to spotting a first pressing of Pink Floyd's classic double album Ummagumma.
Below is some key points to look out for. I know a lot of you know some ,if not all of this already, but some won't and will hopefully find this useful. It's also here for a guide for myself too.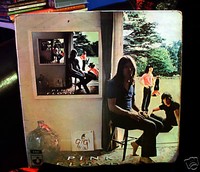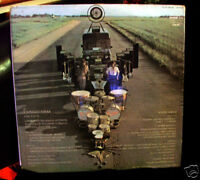 PINK FLOYD / UMMAGUMMA
Pink Floyd's double album on the Harvest Label. Released here in the U.K on October 25th, 1969 in an E.J day gatefold laminate sleeve.Dave Gilmour, Rick Wright, Nick Mason, and Roger Waters all have nearly a side each to express their musicalities, over the double vinyl set.


Some features of first issues.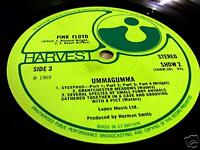 Label:
The labels are of the older yellowish/green as oppose to the later darker green labels.
No boxed EMI logo appears on the labels. First issues of Ummaguma will have "The Gramophone Co Ltd." in the perimeter print of the label, starting at the ten o'clock position. Made in Gt Britain will appear at the bottom of the labels as does the "Unauthorised public performance" text which starts at the 8 o'clock position.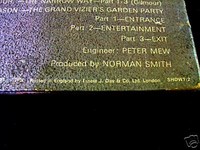 E.J Day:
This is the name to be looking for on the sleeve as credit to the Ernest J Day sleeve printers.

Spelling errors
: Some appear with "Gand" instead of Grand (Vizier), Others have "Pickt" instead of (grooving with a)"Pict". Some are noted to print "Grantches" instead of "Grandchester". These spelling errors appear on the label.

File under Pop
: This text appears in the top right hand corner of the back cover.
These are just some things to look out for when evaluating your Pink Floyd records. There are other factors to take into consideration too like matrix numbers, but that's another guide, for another time. I hope that this guide has been interesting for you.
Please see my current listings for this title.