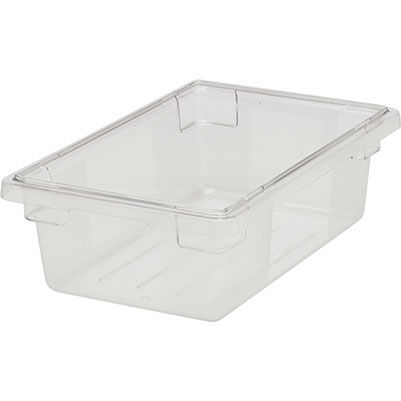 While many different materials go into the making of storage boxes, plastic storage boxes are often preferred when it comes to organising and tidying up homes and office spaces. There are a wide variety of plastic storage boxes available and each type can be used for different storage needs. For instance, plastic storage boxes can be stacked to use space vertically if floor space is limited, whereas clear plastic boxes are great for storing valuable items and clothes. Hence, buying plastic box makes sense and is a prudent purchase decision.
Questions to Consider Before Buying Plastic Storage Box
Before buying a plastic storage box, taking a good look at the objects and things to be stored or kept out of sight is a must. Consider the storage space, as the buying decision will rely heavily on the available space for the box. Doing some self-interrogation to determine the type of plastic storage box that would be ideal for the storage needs is essential: What kind of plastic storages boxes are available? Are coloured or clear plastic storage boxes prefered? Working out what is to be stored and how often the boxes be opened and the stored items taken out is also useful. Knowing if special features are required in the plastic storage boxes can be a big help, too. Asking these important questions will help to determine the apt plastic storage box for any storage needs.
Why Choose a Plastic Storage Box?
Plastic storage boxes are quite versatile. They are available in a number of colours and designs. Under humid conditions, these boxes do not warp or swell like wooden boxes. Moreover, cardboard boxes become unusable when they get wet. Furthermore, while metal boxes are waterproof because of their gaskets (which have to be replaced periodically), they are too expensive. This leaves plastic storage boxes, which are waterproof, cost-effective and durable. These qualities are more than sufficient to make plastic storage boxes the preferred storage containers.
Types of Plastic Storage Box
There are so many varieties of plastic storage box available to choose from, based on the individual's storage needs. Some of the different types of plastic storage box are as follows:
| | | |
| --- | --- | --- |
| | These stackable containers are mostly used in industrial and manufacturing units | They are acid- and rust-proof |
| Large plastic boxes | Ideal for storing clothes, newspapers, or items that people do not want to access every day. Recommended for long-term storage | They are waterproof and can keep moisture and humidity away from the stored items |
| Plastic work boxes | Made for storing tools and work supplies. They are small in size and, therefore, portable | These boxes have compartments and help people to store their tools in an organised manner |
| Clear plastic boxes | Can be used to store just about anything | As these containers are transparent, they require no labelling. They can be stacked and used for storage in limited spaces |
| Nest plastic boxes | Vertical storage boxes that are ideal for limited floor space | These boxes can be used to store just about anything and can be kept in garages and warehouses as stacked boxes |
| Plastic storage boxes with wheels | Recommended for storing items that need to be moved around | The wheels make it easy to drag the boxes without straining the back |
Plastic Storage Box Features
A plastic storage box comes with a number of features and before buying these boxes, it should be taken into account the features the box should have. This will make organising and storing an easier task and, of course, more convenient when locating items. Some of the features include the following:
| Features | Benefits |
| --- | --- |
| Label marker | The labels markers make it easy to identify what is stored in each plastic storage box. This is a useful feature that comes with opaque or translucent boxes, as people can check the label maker and figure out what each box contains |
| Non-skid shelf liners | When storing plastic storage boxes on shelves, there is a possibility of the boxes slipping off the shelf. Hence, by using non-skid shelf liners, this can be prevented, as the liners provide traction to the boxes |
| Name card holders | Some plastic storage boxes come with name card holders so that people can insert a card in the holder to identify the contents of the box |
Buying Plastic Storage Box
Before buying plastic storage boxes, look at a few things before making the decision. Some of the things to be kept in mind are as follows:
Colour
A plastic storage box can be coloured or clear (transparent). Different coloured boxes can be selected and organised according to colour for storage at home or office. For instance, seasonal clothes can be stored in red box, while sports equipment that is not being used can go into a blue box. On the other hand, people can use clear plastic storage boxes to easily identify the stored items without having to open the boxes every time.
Weight
The weight of the boxes once they are filled must be taken into account. Once the boxes are filled with items, they may be too heavy to carry. Hence, selecting a plastic storage box that can be moved with the aid of special equipment after being filled is a good idea. This requires planning as the weight of the boxes will depend on what they are intended to be filled with. Having small plastic storage boxes makes more sense; they will not be as heavy as the bigger boxes, making them easy to lift and stack.
Dimensions of the Plastic Storage Box
Take into consideration the shape and size of the box, and whether it will fit in the storage space. It is best to measure the storage space and buy a plastic storage box to fit into that space. The boxes stored under the bed will be of different size compared to a shoebox size plastic storage box. This means if the boxes are intended for underbed storage, the height and width of the underside of the bed must be measured to ensure that the correct dimensions are being bought. Often, such boxes are suitable for storing quilts and winter clothing.
Handles
Many people do not think twice about handles on plastic storage boxes. However, they can make a big difference when the boxes are to be moved around. When selecting plastic storage box with handles, they should be sturdy and not prone to breaking or cracking with the weight. Quite often, handles are located on the lid. Such handles have their pros and cons, which should be weighed carefully before buying the box.
Lid
Never forget to check the lid when buying a plastic storage box. The lid should fit properly and be sturdy enough to take the weight of another box if they are intended for stacking. Some stackable plastic storage boxes come with an additional lid, which prevents boxes from sliding off when stacked.
Budget
Plastic storage boxes should be bought as per the preferences and budget limitations. The price of the box will depend on the features, size, weight and quality of the plastic used.
Finding Plastic Storage Boxes on eBay
eBay offers a great deal of security when buying household items, and quality is one of the hallmarks of all eBay sellers. Above all, eBay connects buyers to authorised sellers, who guarantee quality and competitive prices to their customers. It is better to opt for a local seller, as it may be possible to meet the seller face-to-face and also check out the plastic storage box before making the purchase. Aside from typing "storage boxes" into the eBay search function, they can also be located through the categories. By going to Home & Garden from the home page, and then Home & Garden again, then selecting All Categories, boxes can be found under the Home Decor list.
Conclusion
Plastic storage boxes are extremely versatile and are available in a wide range of sizes, shapes, and colours. They are ideal for storing anything and making a home a more organised space. Using eBay to buy plastic storage containers is an easy, convenient, and safe way of shopping. With free shipping that many sellers offer, it is just a case of waiting for the boxes to arrive at the doorstep a couple of days after making the purchase.