Plastic storage drawers are a great and inexpensive way for anyone to organise and keep their belongings. Many people use these for both temporary and permanent storage as they are quite durable and useful. These drawers come in a wide variety of sizes, configurations, and colours, which is why some buyers may have a hard time choosing which ones to purchase. By taking stock of their needs and doing some research, buyers can search through the different types of plastic drawers on eBay and choose the right one that suits their needs.
Decide on Amount of Storage Space
The very first thing anyone should do when trying to purchase or build any type of storage space is to figure out how much space they need and what they have. They should take stock of how much stuff they own and how much space they need to store their things. Most people already have built-in closets in their home or dormitories or they may have floor space where they can put in some freestanding drawers or cabinets. In either case, they can definitely use a plastic storage box and chest of drawers so they can make use of the vertical space and store more items. They should measure their available space so they know which size drawers to purchase.
Consider Compartments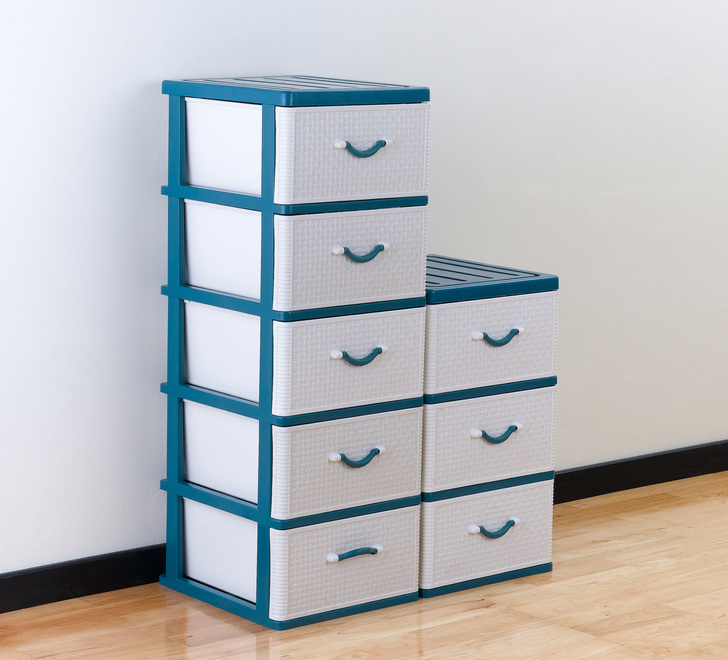 Plastic storage drawers come in all kinds of configurations, from small tabletop boxes to freestanding six-drawer cabinets. Aside from buying something that's large enough to hold all their things, buyers should also consider how many compartments they need. More compartments mean they can better organise their items. For example, a tabletop mini drawer plastic storage box with three or more drawers would be perfect for organizing small items like jewellery or makeup. For bigger items like shoes or clothing, then 6 drawer plastic storage bins can offer more space and better organisation.
Choosing Colour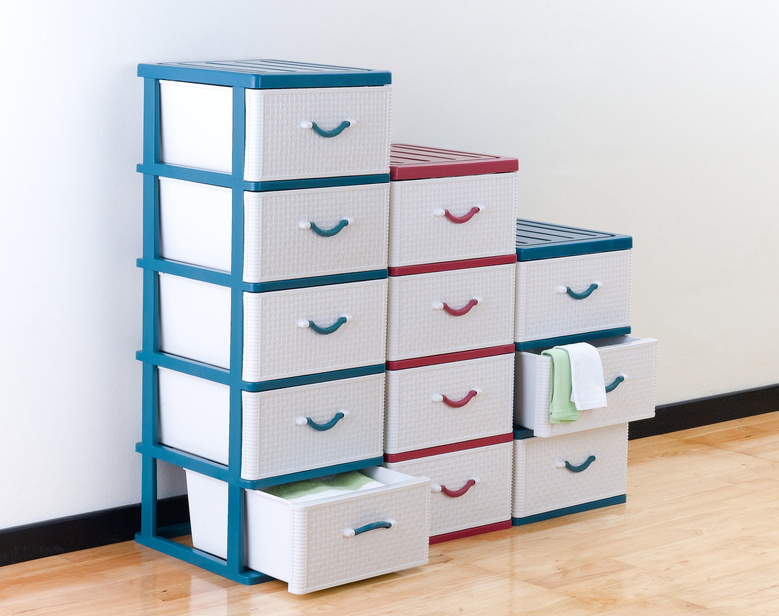 Colour is another important factor for buyers to consider. Most plastic storage boxes come in white, but some colour may help brighten up any space. Also, clear or translucent colours can help the buyer keep track of items inside, while opaque plastic storage can keep personal items hidden from prying eyes.
Type of Plastic
Buyers should carefully choose the type of plastic manufacturers use when making their storage units. Of course, storage drawers are different from plastic toys or food containers , but small children and pets often chew and swallow almost anything they can reach. Certain types of plastics are toxic and are detrimental to humans and small animals. Homeowners should avoid storage containers marked with PVC or "3". PVC or polyvinyl chloride often contains phthalates, which is toxic and actually banned in many toys. Another material to avoid is polycarbonate, as these contain BPA.