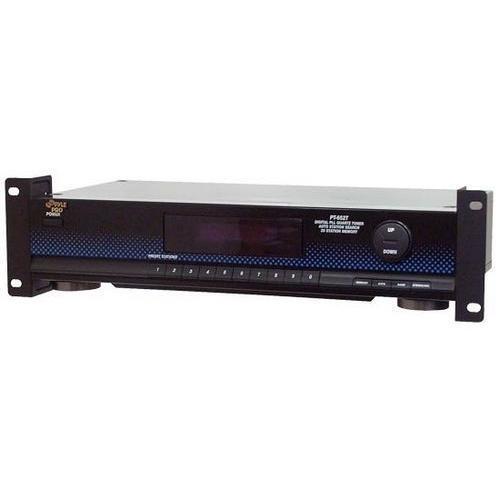 Radios, also called FM tuners, are a great way to listen to music. They come in different styles, such as portable FM tuners, as well as more elaborate stereo systems which include FM tuners. Unlike traditional radios, FM tuners only play FM radio, though some models may play AM radio as well. FM tuners provide radio with great sound, strong reception, as well as other features depending on what type of tuners are purchased.
Some FM tuners offer additions such as plug-ins for MP3 players, digital displays, and options for setting preset stations. Some FM tuners are used with rechargeable batteries, depending on type. Newer FM tuners provide listeners with digital capability and crisp, clear sound which enhances the radio listening experience. FM tuners are great purchases for music fans who enjoy listening to the radio at home or on the go. There are several factors which buyers should consider when purchasing FM tuners, such as budget, size of the tuners, and other features the FM tuners may have.
Common Types of FM Tuners
There are several types and styles of FM tuners available. For buyers, when it comes to purchasing FM tuners, it all depends on several factors such as cost and the features which they are interested in. FM tuner types include box, portable, vintage, and a hi-fi stereo system with a tuner.
Box FM Tuners
The standard type of FM tuner that buyers see when shopping is a black or silver box style tuner. This is a home tuner system which offers various features to the users, such as digital display, USB ports, AM and FM listening capability, and remote control. This style is connected with cables to an existing stereo system or speakers for more options.
For users who are interested in picking up more than local stations, some tuners are router compatible, which allows them to pick up Internet radio stations from other places, as well as hook up MP3 players or other devices such as computers.
Box style tuners range from basic tuners to quite elaborate models, but they are all generally slim and fit into small spaces. Other features of interest include an alarm clock, front display of song title and artist, and DAB (digital audio broadcast) sound. Some tuners even offer listeners a more traditional (analogue) FM experience as well as the digital experience at the touch of a button.
Portable FM Tuners
Portable FM tuners come with or without a handle, and they are generally smaller than the average tuners, so they can be easily carried around. This type of mobile FM tuner may not have as many of the same features that box style tuners have, but they offer listeners high-quality DAB sound, LCD display, and external AUX connection ports for MP3 players or CD players.
Most portable FM tuners run on batteries. These may come in a more wide variety of colours and styles than regular FM tuners, and they sometimes offer other features such as analogue and digital radio functions, a built-in CD player, bass boost, and a built-in alarm. These portable tuners are sometimes called boomboxes. Some boomboxes come with an antenna to improve analogue radio reception.
Vintage FM Tuners
Vintage FM tuners are collectors' items, and finding one that still works can be a lot of fun for music and antiques lovers. Vintage tuners of course do not pick up digital reception and only play analogue radio. Most vintage FM tuners use knobs to change the stations manually and do not offer too many extra features. Vintage tuners do not generally have digital displays, though some of the newer models might.
Vintage tuners may vary when it comes to the condition they are in, and mint condition tuners may be a little more costly, though some of them are quite rare. Most vintage tuners have light-up displays so listeners can see the station frequencies more clearly. Other buttons may include bass and treble controls as well as volume control.
Hi-Fi/Stereo Systems with Tuners
Larger, more elaborate stereo systems, also called hi-fi, include FM/AM tuners or radios. These stereo systems often include larger speakers than box style FM tuners, and include additional features such as built-in CD players, cassette decks, or MP3 docking ports. These types of systems are larger and may take up more space than portable or traditional box style FM tuners.
Comparing FM Tuners
There are a few different styles and types when it comes to FM tuners, and buyers should consider the cost and features of each before making a purchase. Consider the following chart when comparing the different styles of FM tuners.
| Standard FM Tuners | Portable FM Tuners | Vintage FM Tuners | Hi-Fi Systems with Tuners |
| --- | --- | --- | --- |
| Sleek, compact | Mobile | Larger in size | Big stereo system |
| Many features | Some features | Hardly any features | Many features |
| $-$$$ | $-$$ | $$$-$$$$ | $$$-$$$$ |
FM tuners range in price depending on how large they are and what additional features they come with. Vintage tuners which are in perfect condition are an ideal option for collectors, but may be more expensive than standard portable FM tuners. Stereo systems which include tuners and outputs for MP3 players, as well as built-in components like turntables, cassette decks, or CD players are more costly than smaller, box style FM tuners, but might make great additions to home theatre and sound systems.
What to Consider When Buying FM Tuners
Before consumers purchase FM tuners, there are a few factors to keep in mind and points to consider. FM tuners range from simple and basic to loaded with features, and their cost oftentimes reflects that as well. Consumers should consider what features are important to them before making a purchase.
Cost
The cost of FM tuners can vary. Newer tuners which are loaded with features are obviously going to cost more than simple, basic tuners without a lot of extras. Vintage tuners which are in great shape may be costly too. Buyers need to consider what their budget is before shopping for FM tuners, then this should make the selection process easier and faster.
Features
Some buyers may only want to hear FM radio, but other buyers may want DAB sound instead of analogue, or both. There are many features which are included in an FM tuner, such as digital display or song title and artist, the ability to preset up to 100 or more stations which the buyers enjoy listening to the most, remote controls, AUX ports which allow connections between other devices, as well as crisp, clear sound.
Another feature which some FM tuners have is the ability to connect to the Internet and access thousands more stations than regular radios can access. In additional, features such as alarm clocks, station selection by genre, and firmware upgrade option are just a few more features which may interest buyers.
Portability
Some buyers may need FM tuners which are a bit more portable, if they enjoy listening to music on the go. Portable FM tuners generally comes with a handle for ease of carrying them from place to place. Although they are smaller than standard FM tuners, they include a surprising number of features, such as an alarm, digital song and artist display, preset buttons, and USB ports to plug into an external MP3 player or CD player. They also come in a wider range of colours and styles which buyers can select from.
Other Components
If buyers want to purchase entire stereo systems, or hi-fi, they desire a bit more than just FM tuners; stereo systems not only come with larger, more elaborate speakers, but built-in docks for MP3 players and possibly turntables or cassette players and CD players. These are larger and can also be plugged into external surround sound speakers for an even greater quality of sound.
How to Buy FM Tuners on eBay
When you are looking for FM tuners on eBay, there is quite a wide variety to choose from. Search for FM tuners to bring up all of the options that are available. You can also tailor the search based on new or used tuners, what brands you enjoy, and how much you would like to spend. Search for specific tuners to make the search more relevant to your needs, such as portable FM tuners.
Purchase an FM tuner from an eBay merchant which is a Top-rated seller, and make sure the tuner comes with an instruction manual if that is necessary; if it does not, ask the seller questions about how to use the tuner.
Bundle your FM tuner with other like items for a lower shipping price from the same seller, such as cables or jacks, headphones, external MP3 players, or rechargeable batteries. For a heavy tuner which may be difficult to ship, suggest meeting the seller in person to pick up your tuner. This may alleviate hassle for both of you, as well as additional shipping costs to mail the tuner to your doorstep.
Conclusion
For music lovers, there is nothing like the sound of their favourite music. Listening to the radio is a pastime that never goes out of style, and with the new technology which is used to create FM tuners, that experience just gets more and more enjoyable throughout the years. With added features, portability, sleek designs, and Internet capability, today's FM tuners are loaded with features for all listeners to enjoy.
FM tuners can also be taken on the go, so listeners are able to enjoy music at job sites, outside, or simply when travelling from room to room in the home. FM Tuners which have jacks for headphones allow for private listening, and MP3 players can be plugged into some tuners so listeners are able to enjoy their own music, as well as what is playing on the radio. Vintage FM tuners are a lot of fun for collectors and lovers of antique electronics, and state of the art, new tuners allow listeners to see how much technology has changed when it comes to bringing them the highest digital or analogue sound quality possible.