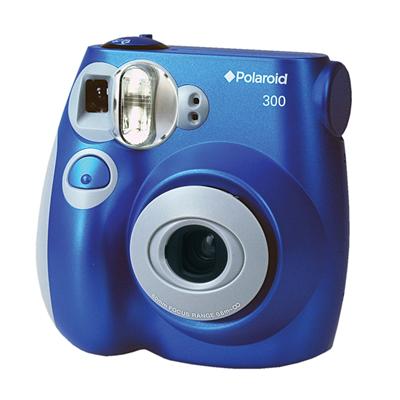 The Polaroid camera is a well-known brand of instant camera. So called because the picture developed instantly, these instant cameras were first invented in 1923, with the first commercially available product being unveiled by Polaroid in New York in 1948.
Instant cameras were immediately very popular with people who were keen to see the image they had taken almost instantly. But instant cameras were also widely used in numerous business and commercial settings. Before the advent of digital cameras, an instant camera was the fastest way to get photographs for purposes such as ID cards or passport photos. Instant cameras were also widely used in fashion photography, being used to take a shot to check that the lighting and set up were satisfactory before beginning to shoot on expensive film.
With digital cameras now in everyday use, the older instant cameras no longer benefit from the novelty value of producing instant prints and so, as a result, they are no longer in everyday use. However, there is a still a limited, yet constant, demand from both enthusiasts and photography fans around the world for instant cameras, so it is still possible to buy them either brand new or second hand. Polaroid cameras are popular not only because of the nostalgia they awaken in both beginner and keen photographers, but also because of their convenience.
Things to Consider When Buying a Polaroid Camera
There are a huge range of Polaroid cameras still on sale today, either as a brand new product or as second-hand or vintage models. Here are some of the main considerations that anyone looking to buy a Polaroid camera will have to take into account when looking through the wide range of cameras that are available for sale today.
New or Used
There are hundreds of Polaroid cameras for sale through various outlets at any one time and one of the first things any prospective purchaser should consider is whether they are content to buy a used camera, or whether they are more interested in buying a brand new product. Collectors and Polaroid camera enthusiasts will probably be more interested in the used ranges and there are certainly a broad range of used and vintage Polaroid cameras available for purchase at any one time.
New
There are three main types of new instant Polaroid cameras currently for sale. Two are straightforward traditional instant cameras, essentially enabling the photographer to point, shoot, and print in an instant. However, it should be noted that the prints from these cameras are a different size to the classic Polaroid square print that most people will be familiar with.
The third new instant camera currently for sale is a much more interesting proposition. For this new model, Polaroid have combined certain aspects of the classic Polaroid instant camera with a range of features that photographers have become used to on modern digital cameras. Therefore, while the new Polaroid has a screen on which users can view the photographs taken and the ability to save the photos and subsequently download them to a PC, it also offers the ability to instantly print any photograph at any time on the classic Polaroid square film.
Used
Photographers looking to buy a used Polaroid are able to choose virtually any model from the company's history. So whether they are looking for a vintage camera from the 1960s or a branded collector's model, there are a myriad of options to choose from. An important consideration when looking at used models is to check that there are plenty of stocks of the necessary film available to buy. Some particular types of film stocks are becoming harder to find and it would be a great shame to buy a camera and then be unable to use it due to a lack of film availability.
If buying used, do check with the seller regarding the optimal storage for the camera. Being an older piece of equipment, it is important to ensure it is correctly taken care of.
Film Type and Availability
Different types and ages of Polaroid camera used different types of Polaroid film. Some film is still in production today, but others are not.
Several years ago, Polaroid ceased production of certain types of instant film, and Polaroid users began to find it harder and harder to find stocks of film to buy. However, in recent years, a new company has been set up specifically to produce instant film for the different types of new and used Polaroid instant cameras and it is becoming much easier now to buy new batches of instant film.
When buying a Polaroid camera, it is wise to find out what kind of film the proposed camera uses and then do some research on the availability of that film. It may be worth reconsidering a purchase if it is going to prove difficult to get hold of the necessary film on a regular basis or for a reasonable price.
Stocks of Polaroid film are available for sale both in shops and online. Anyone buying second hand film that has gone past the use-by date should be aware that there can be no guarantee that it is still in useable condition. Some sellers will be able to give limited guarantees that it has been stored in the correct temperatures etc, but there is still no way of positively confirming that a film is useable without actually using it.
If any film purchased is not intended for use straight away, remember to ask how it should be stored correctly. This will ensure that the purchase can still be used in time to come.
Budgetary Considerations
New Polaroid cameras are available in a range of prices. Anyone interested in buying a new Polaroid instant camera should also factor in the costs involved in buying regular stocks of instant film.
Used cameras are available at prices to suit every pocket. Most are very reasonably priced but there are also many rare or collectable models that command very high prices. Anyone looking for a normal, everyday model should have no problem in picking one up at a reasonable price. Again, however, the price of buying film for the camera should be considered and, particularly with used models, careful research should be undertaken to ensure that there are still available stocks of the film for the specific type of camera being purchased.
How to Find a Polaroid Camera on eBay
Anyone looking for a Polaroid Camera on eBay should start on the home page and select All Categories at the top of the list on the left hand side of the page. From there, select Cameras & Photography, and then All Categories. Finally, under the heading Film Photography select Film Cameras. The vast majority of Polaroid cameras will be found in this section and they can be found by selecting the Polaroid brand from the Brand list on the left hand side of the page. Doing this means that only listings for Polaroid Cameras will be shown in the results.
However, as there are also many very old Polaroid cameras for sale on eBay, it is also possible to find many listings in the Vintage Cameras section, which can be found via the All Categories section within Cameras and Photography, under the heading Vintage Photography.
Conclusion
A Polaroid camera is a fun purchase, allowing instant prints to be without the hassle of hooking the camera up to a pc and/or printer. With such a wide variety of new and used Polaroid cameras for sale, it can be slightly overwhelming for someone to try and identify the right camera for their needs and their budget. But, by, using the information set out in this document, everyone should be able to find the right Polaroid camera and stocks of the right kind of Polaroid film for their needs.