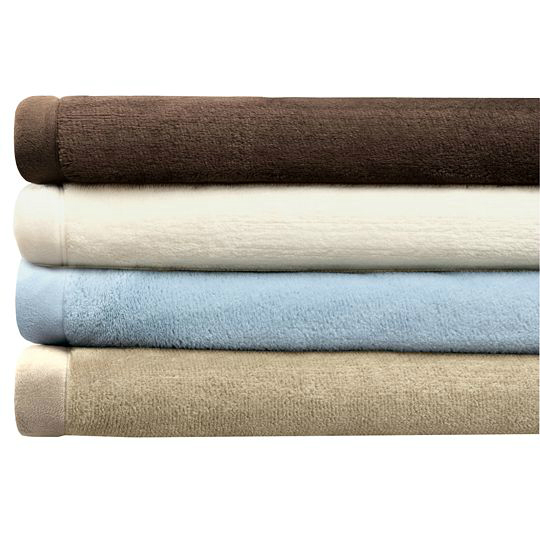 Blankets are types of bedding items that are generally made to provide warmth to the user. They are often kept on beds and used at bedtime, but during the cold season, a blanket can be utilized any time of day. Some persons consider blankets to be thick sheets, but that is not an accurate assumption because even the thickest sheet is not as thick as a thin blanket.
The fact is that sheets are not generally made to provide warmth; they are made to be light and easily interchangeable to promote good hygiene and refresh a room's décor. Blankets, on the other hand, are specifically made to trap and distribute heat, and they are not generally spread across the bed to be slept on.
Buyers can find different types of blankets, including comforters, duvets, quilts, electric blankets, throw blankets, and sleeve blankets. Buyers should become familiar with the various types of polyester blankets available, and then determine which one is more suitable for their intended purpose before making a purchase.
Types of Polyester Blankets
Initially, blankets were only made with wool because of the general consensus that wool is the warmest natural fibre. Wool was also popular because it is fire retardant, but it was often irritated sensitive skin, so synthetic fibres quickly started to take its place in blankets and clothes.
Polyester blankets have their own advantages when compared to wool and other natural fibres; advantages include high colour retention and durability as well as wrinkle resistance. Some polyester blankets are in fact made with a mixture of polyester and natural fibres, but polyester on its own can still be very soft and comfortable.
Quilted Polyester Blankets
Quilts are types of bedding covers that were initially made with different layers of fibre, including two layers of woven cloth and one layer of wadding or batting. All the fibres would then be quilted together to complete a quilted blanket.
Polyester quilts can be made with three layers of polyester, or simply made with polyester filling as the middle layer. A quilted blanket can be distinguished by a stitched or tied design that brings all the fabrics together. Quilts are normally done in a diamond pattern but can also be done in squares or in a series of wave patterns. The top layer of the quilt is usually more decorative than the bottom and may include one large piece of fabric or many small ones joined together in a patchwork.
Polyester Duvet Blankets
A duvet is a type of bedding that is sometimes confused with a comforter because of their similarities. However, a duvet is typically a flat bag that is often stuffed with feathers, down, and even silk; but more and more contemporary duvets are stuffed with polyester blends to provide a more economical alternative that can be almost as light and just as soft as the natural fillers.
Duvets also cover the top of the bed only and never usually hang down at the sides. While the polyester filled duvets may not last as long as the natural filled ones, they are easier to care for and more suitable for people with allergies because they can be frequently washed and dried.
Polyester Comforters
Comforters are thick bed coverings that are similar to duvets; however, comforters are generally longer than duvets but not as long as flat sheets. They hang down at the sides, but they do not often cover the box spring or bed frame. Therefore, matching bed skirts are often sold with the comforters to cover the bed frame and start where the comforter left off. Polyester comforters are very popular because they are also machine washable and easily cared for.
Polyester Sleeved Blankets
Sleeved blankets are sometimes called snuggies, snuggles, and a host of other names, depending on the manufacturer and point of origin, but they are all blankets that have long sleeves to allow the user to easily cover themselves from neck to feet while keeping their arms free to use. Sleeved blankets are often compared to a backwards coat or bathrobe, which is a very good description of their outward appearance because the opening is at the back, but they are a lot more efficient and versatile than a coat due to their strategic design and use of materials.
Sleeved blankets are often made with fleece, which is a polyester blended material to provide optimum warmth and comfort. They can be found in a wide range of colours and sizes, and manufacturers have even started making specific types for kids and toddlers.
Polyester Throw Blanket
Similarly to throw pillows, throw blankets are mostly used for decorative purposes and not so much for sleeping. They are generally made with bright colours, decorative patterns, and frilly or fringed ends so that they make a statement by simply being placed in a room.
Throw blankets are smaller than regular blankets because they are not spread on top of beds but are rather used to provide extra warmth on a cold day. People often throw them around their shoulders or place them on their lap. These blankets are often given to children who sometimes drag the blankets with them everywhere they go as a means of comfort, and they are sometimes decorated with a favourite character from a movie or pop group.
Throw blankets are usually lightweight, and they take up very little storage space. They are often made from polyester fleece material, which allows easy heat retention and makes them comfortable, soft, and easily cared for. They are also more economical and make great personal blankets for adults and kids alike.
Polyester Electric Blankets
There are two types of electric blankets: one that is placed on top of the bed with an integrated heating unit and another that is placed directly on top of the mattress beneath the sheets. The latter is also called a heated mattress pad in some circles.
Despite its placement or what is called, all high quality electric blankets generally have a heat control device that is used to adjust the heat to the user's comfort level. Large electric blankets for king and super king size beds often have two separate control devices for each side of the blanket. This is to ensure that heat is properly distributed, and two persons can both share the same blanket at different heat levels.
If it is not excessively cold, some users simply use the blankets to pre-heat their beds and then remove the blanket before they go to sleep. Initially, blankets used high voltages, and consumers were often concerned about their safety and effectiveness, but the contemporary ones are now made with carbon fibre wires to minimize the needed voltage, so they are now safer, more comfortable, and more efficient than in earlier years.
Electric blankets can be found in all the aforementioned blanket types, including, duvets, comforters, quilts, throw blankets, and sleeve blankets. Electric duvets, comforters, and quilts are indeed the same with the addition of the electric heating feature.
Electric throw blankets are great for cold days as they are mobile and keep the user warm around the house all day. It can be thrown over the legs, draped around the shoulders, or worn any way that is convenient to the user. It is good for maintaining optimum comfort with a low heating cost.
Polyester Blanket Sizes
Blankets come in all sizes and forms, and a blanket size may depend on the blanket type. Most blanket sizes do not matter, especially if it will not be spread on the bed and only used as a covering to provide warmth. However, for blankets such as comforters, quilts, and duvets, buyers should have an idea of the blanket dimensions needed to cover their bed sizes. The chart below provides standard dimension measurements on blankets, duvets and quilts for the various bed sizes.
| Bed Size | Comforts/Duvets/Quilts Size (cm) |
| --- | --- |
| Single / Bunk | 135 x 200 |
| Double | 200 x 200 |
| King | 225 x 220 |
| Super King | 260 x 220 |
Buyers should note that most sellers simply put the bed size that the blanket corresponds with rather than listing the dimensions. This can simplify the selection process, but if buyers are unsure, they should ask the sellers for a chart or specific dimensions.
How to Buy Polyester Blankets on eBay
It is very easy to buy bedding items on eBay, but that only applies if you are already sure of all the specifics to include in your initial search. In this case, you can simply start out by performing a search for "polyester blankets" from the eBay homepage and view all your options.
If you are sure of the specific type of blanket that you need, feel free to add that in your homepage search as well. For instance, if you are looking for a polyester electric blanket, you can type that into the search page and your results will filter out all other possibilities.
A search can comprise more than one characteristic to make the results eve more detailed. In essence, if you are searching for throw blankets for a child and you have a specific colour in mind, instead of simply typing "polyester throw blankets", you could type "pink polyester throw blanket" or "blue polyester throw blanket" depending on the one you are looking for. From this point, the listings can be further filtered, for example, by price and shipping method to provide more suitable options.
Conclusion
Blankets can be considered a luxury or a necessity depending on individual opinion, but the fact is that blankets are a commodity and buyers should take the time to make informed decisions before purchasing one. They should first become aware of the various blanket types to select one that would be ideal for the purpose they intend to use it for. Some blankets are made for all day continued use, while some are made to only be used at bedtime and during cold climates.
Buyers should consider the quality and durability of a blanket but also whether it can be washed and cleaned to avoid allergies and hygiene issues. They should also try to get sizing details from the seller to ensure that blankets that are intended to be spread on beds actually fit the beds comfortably.
First-time buyers and those who are not certain of the specific blanket type that they need should always find a store with a very wide variety like eBay. eBay makes it even easier by providing in-depth search options and filters to make the selection process quicker. This way, buyers can easily find a blanket to suit their purpose and budget.